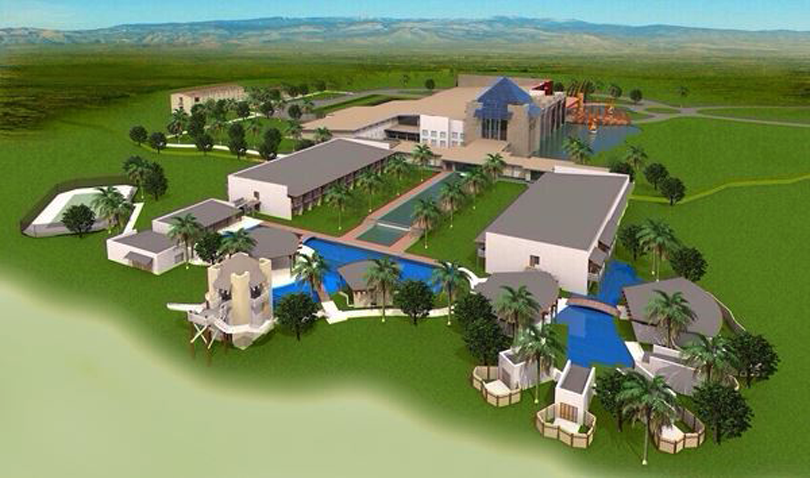 A multi-national company based in Hong Kong is building a five-star luxury resort in Kotihawa, Lumbini, and it plans to invest over Rs 3 billion in the project.
The new resort, 'Tiger Palace', will cover over six acres of land, and will have four hundred rooms, says Rajendra Bajagain, head of Silver Heritage's Nepal unit.
Bajagain says that there will be a soft launch of the resort in November, and a formal commencement of business will take place at a later date.
"We are now working on the roofing. We will have 100 rooms ready by the time we open after a soft launch," explains Bajagain. The company plans to invest Rs 1 billion more to build rest of the ooms.
The company says that the resort is targetted at Indian families looking for destination weddings in Nepal. Keeping in view the needs of such families, the resort will build a hall which will have a capacity to accommodate 700 people. Smaller halls will also be built, says Bajagain.
The new resort will have a spa, a tennis court and a children's park. A casino is also in the works.
"We will have all facilities that a five-star resort ought to have," says Bajagain.