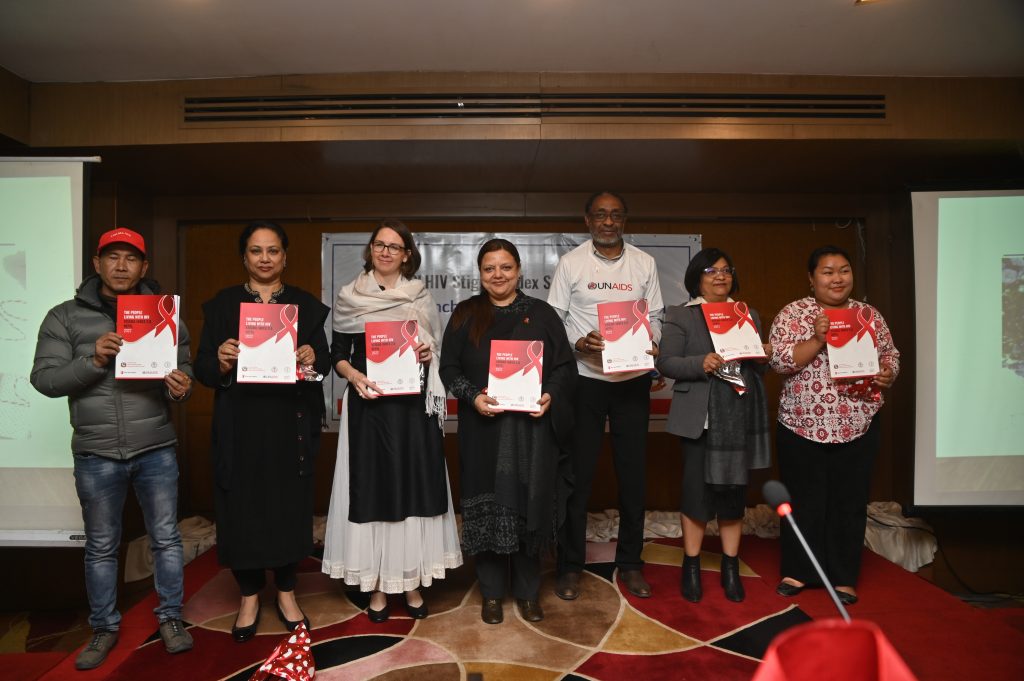 Kathmandu, December 2
A new survey, Nepal PLHIV Stigma Index 2.0, indicates that self-stigmatisation is a new growing problem among the people living with HIV in Nepal.
The survey, however, says societal/external stigma and discrimination towards them decreasing.
On the occasion of the 35th World AIDS Day, National Centre for AIDS and STD Control (NCASC) and Save the Children launched the PLHIV Index 2.0 report at an event on Thursday.
Compared to the stigma and discrimination data from 2011, Nepal has made remarkable progress in terms of creating an environment of respect for PLHIVs. Experience of external stigma and discrimination (at least one event of stigma and discrimination within the 12 months) has markedly decreased over the years, from 49.7 per cent in 2011 to 9.5 per cent in 2022. 
Similarly, Stigma and discrimination by the health service providers at the health facilities have decreased by almost half compared to 2011 and denial of health services because of HIV status has decreased to 4 per cent in 2022 from 7.3 per cent in 2011.  
However, the prevalence of stigma and discrimination is high, especially among youth below 25  years of age. Significant proportions of the PLHIVs are facing discrimination from the providers and have issues with disclosing their status as they fear a breach of confidentiality.
In an example of self-stigmatisation, many people living with HIV reported not disclosing their HIV status, especially in the workplace, among peers or teachers. Yet, disclosure of their HIV status without consent is common.