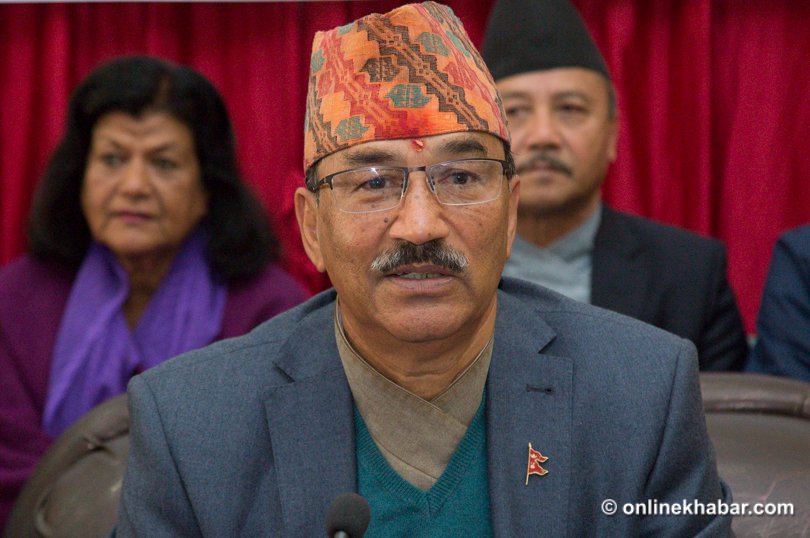 Janakpurdham, December  6
Chairperson of Rastriya Prajatantra Party, Kamal Thapa, has said that the party would launch a campaign from coming February 19 next year in order to restore Nepal as Hindu state as secularism was declared in the country under the pressure of foreign forces.
He says the incumbent government's 'extravagant' participation in a programme organised by an organisation promoting a particular religion was objectionable.
At a news conference organsied by Media Nepal here today, Chairman Thapa said such activities of the government attacked the faith of many Hindu people.
He expressed the view that people were disappointed due to activities of the incumbent government. Likewise, these activities might push the country into uncertainty, according to him.
RSS