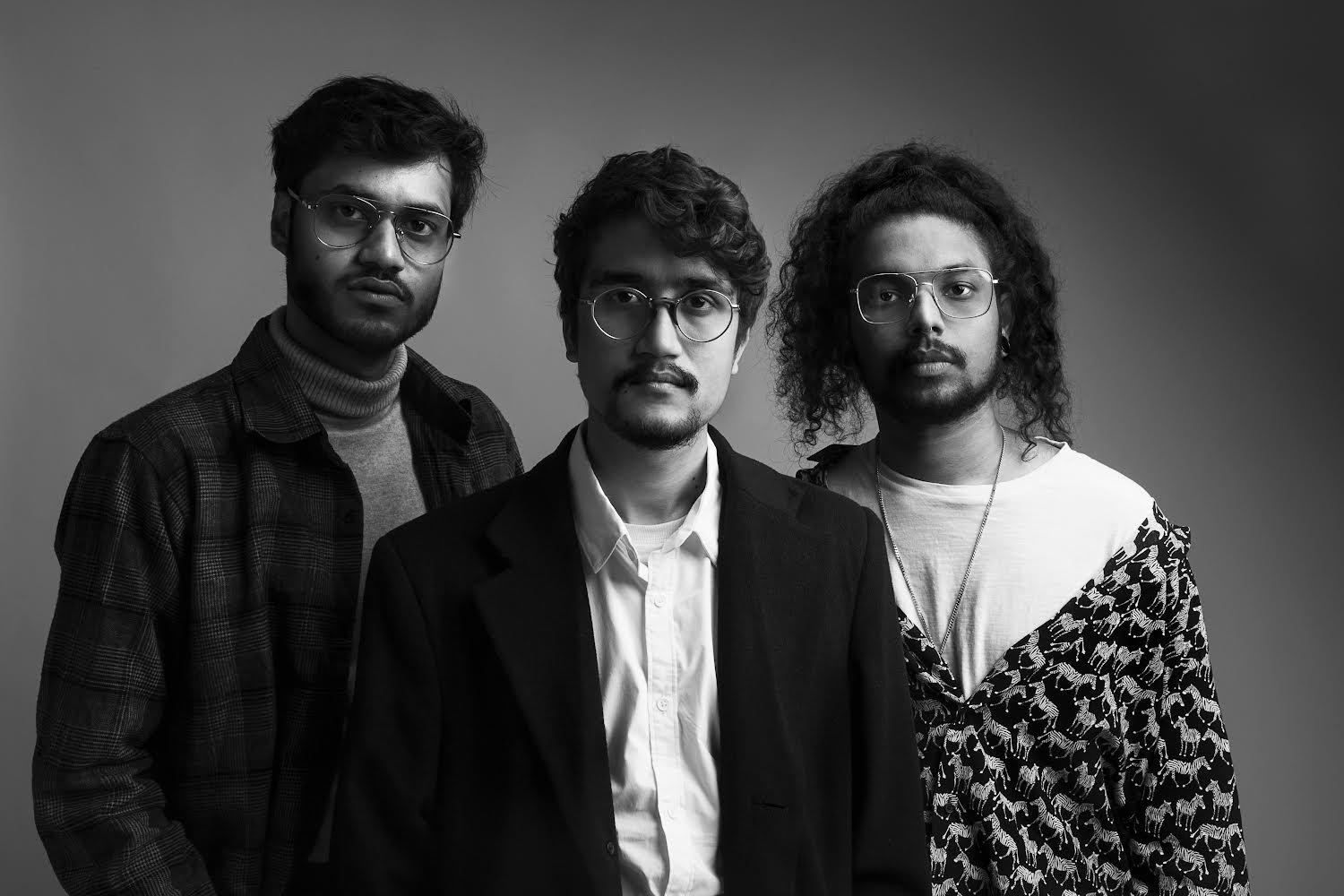 Phosphenes are one of the few Nepali bands that do not hesitate to experiment when it comes to their music. Staying true to their craft, the band always strives to redefine their musical boundaries to offer people something refreshingly original. Their latest EP, Simit Yaad, epitomises this bold approach, captivating listeners with its groundbreaking soundscapes and unique artistic expression.
Simit Yaad is a multifaceted EP that artfully weaves together an array of emotions. From soulful melodies to heartwarming romantic tunes and beyond, it effortlessly encompasses a diverse range of vibes, ensuring an enchanting musical journey for every listener.
Simit Yaad casts a spell with its emotive vocals and bold production. It is like each track becomes a portal to explore diverse facets of the human experience, taking listeners on a reflective journey that intimately connects them with the artist's distinctive and thought-provoking perspective.
The five-track EP kicks off with the title track Simit Yaad. It is an upbeat love song that explores the impact of finite memories of past lovers on present relationships.
The poetic lyrics, haunting vocals and ghostly melody create a dreamlike atmosphere. One could say through this song, the band has tried to experiment with sonics.
Najar is another love song that delves into the yearning to be with one's lover, longing to see them, touch them, and feel their presence. The track's reverberant beat, produced by Aman Karna, perfectly captures the singer's emotions, enhancing the essence of the song. The lyrics, written by Abhishekh Pokhrel, resonate with the beat, making it a delightful and immersive listening experience. As a music lover, I would love to hear an acoustic version of this song as it takes me back to the old days when pop songs thrived in Nepal.
From two love songs, the EP takes on a different route as Ma talks about personal feelings and the road to self-discovery, a theme rarely explored in Nepali music. Over the years, the band has consistently pushed boundaries, setting themselves apart in their pursuit of innovation by delving into topics like this.
The song begins with a gentle and tender opening, featuring a simple guitar intro and transitions dynamically changing its rhythm and gradually increasing in intensity, adding a delightful variation that enhances the overall charm of the track.
Phosphenes have become renowned for their experimental flair, and this EP effortlessly embodies their unique musical style. In Simit Yaad too, the band blended the elements of indie and EDM in each song, resulting in a harmonious fusion of styles.
Their attention to detail shines through in their melodious guitar solos and basslines, adding depth and richness to the compositions.
Yes, the EP boasts impressive composition, lyrics, and arrangements, but it is worth noting that the mixing and mastering are equally outstanding. Diwas Gurung, who co-produced the EP with the band, deserves a special mention for his exceptional work in achieving a flawless balance. Through his skillful mixing and mastering, all instruments shine clearly, harmoniously complementing each other, and enhancing the overall listening experience. It is evident that Gurung understands the band having been part of their journey from the very beginning.
An example of that is the fourth track Drishya as it leaves a lasting impression on listeners with its captivating guitar and bass parts, setting it apart as a standout track. Lyrically, the song talks about breaking free but its soothing and hypnotic beats take you on a journey. It is safe to say, the music flawlessly captures the emotions of anxiety and the struggle to come to terms with reality.
The final track of the album, Antya, brings a pleasant surprise as it showcases the vocal talents of bassist Nirita Yakthumba, instead of the regular vocalist Prajwal Aryal or Abhishekh Pokhrel. Her poignant vocals narrate the story of someone who remains hopeful despite feeling hopeless.
The emotional impact of the song is intensified by Yakthumba's vocal range, which seamlessly transitions from low to high, perfectly complementing the touching lyrics, which she wrote herself. It is another song that calls for self-reflection and contemplation.
The song's arrangement, featuring gentle guitar plucking, subtle synth effects, and soft drum beats in the background, creates a soothing and calming atmosphere that perfectly complements the overall tone and emotion of the track.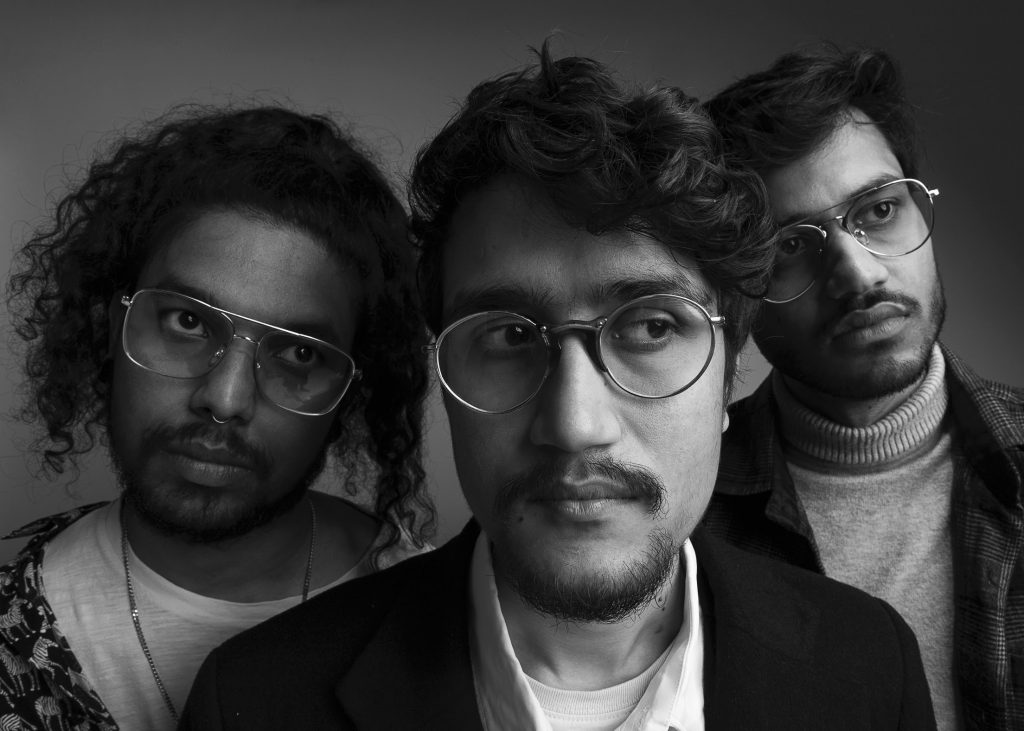 What sets this EP apart from the band's other projects is the inclusion of solely Nepali songs. Simit Yaad contains only Nepali songs, veering from their previous projects that also included English songs. This exclusive focus on Nepali lyrics adds a unique and authentic touch to the EP, showcasing Phosphenes' versatility in exploring diverse musical avenues.
To sum things up, Simit Yaad stands as an authentic collection of songs that brilliantly encapsulate the spirit of indie music. Each track exudes a distinct and original sound, showcasing the band's remarkable creativity. The music that can be heard in Simit Yaad is rarely heard in the Nepali music scene.
By the EP here.
All photos: Phosphenes