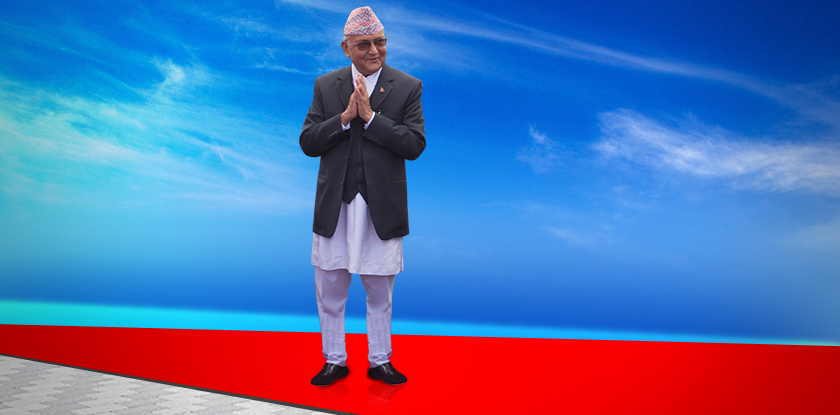 Kathmandu, February 27
Prime Minister KP Sharma Oli is preparing to visit China in the last week of March.
Oli, who returned to Kathmandu after a six-day visit to India on Wednesday, will visit the northern neighbour around March 20, sources say.
The Ministry of Foreign Affairs has already informally told the Chinese embassy in Kathmandu about Oli's plans. The visit will not exceed five days.
Ministry officials say PM Oli is likely to land in Beijing on March 20, and meet top government figures the next day to sign important bilateral agreements.
China has also invited Oli to take part in the Boao Forum (scheduled to begin on March 22) in Hainan province.