Apparently, you can find a pair of headphones in the Nepali market at the cost of a few hundred rupees. But, there are some branded premium headphones too in the market that cost thousands of rupees.
A good set of headphones is a must for those who love music and look forward to a better audio experience. A good headphone set will not only enhance your music experience but also will give you the ability to drift away from your surroundings. However, choosing the best headphones can be tricky as there are many companies in the market that offer you premium quality headphones. Apple, Sony, Beats by Dre, Bose and JBL are some of the best brands that are available in Nepal.
Today, we have made a price list of the best headphones that are available in Nepal.
1. Sony WH-1000MX4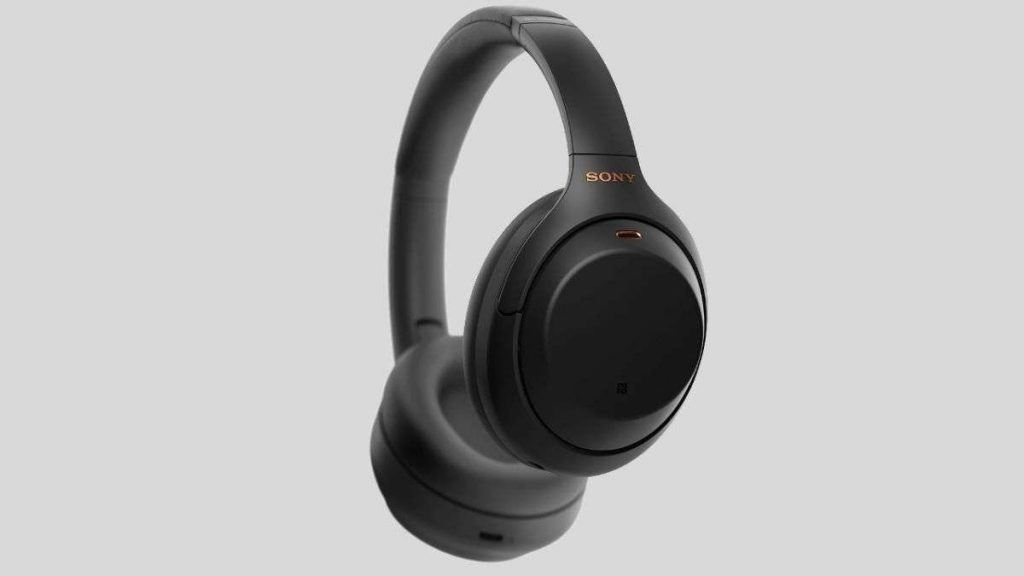 Sony WH-1000MX4 is probably one of the best, if not the best, headphone sets that are available in the market right now. One of the most trusted brands, Sony surely knows what to provide to its customers. It gets connected through Bluetooth 5.0.
There are plenty of smart features in this headphone set that makes it a must-have device. It has one of the best noise-cancelling systems as well as a speak-to-chat feature, as per which the headphones will automatically stop playing music once you start a conversation with someone and resume when you are done. Likewise, it has smart listening technology, adaptive sound control and many more.
Some key features of the Sony WH-100MX4 are:
Industry-leading noise cancellation
Ambient sound control
Adaptive sound control
Quick attention
Swivel foldable structure
Multipoint connection
Smart play
Upto 30 hours of battery life with quick charging (10 minutes of charge for four hours of playback)
The price of the Sony WH-1000MX4 is Rs 54,000.
2. Bose Noise Cancelling Headphones 700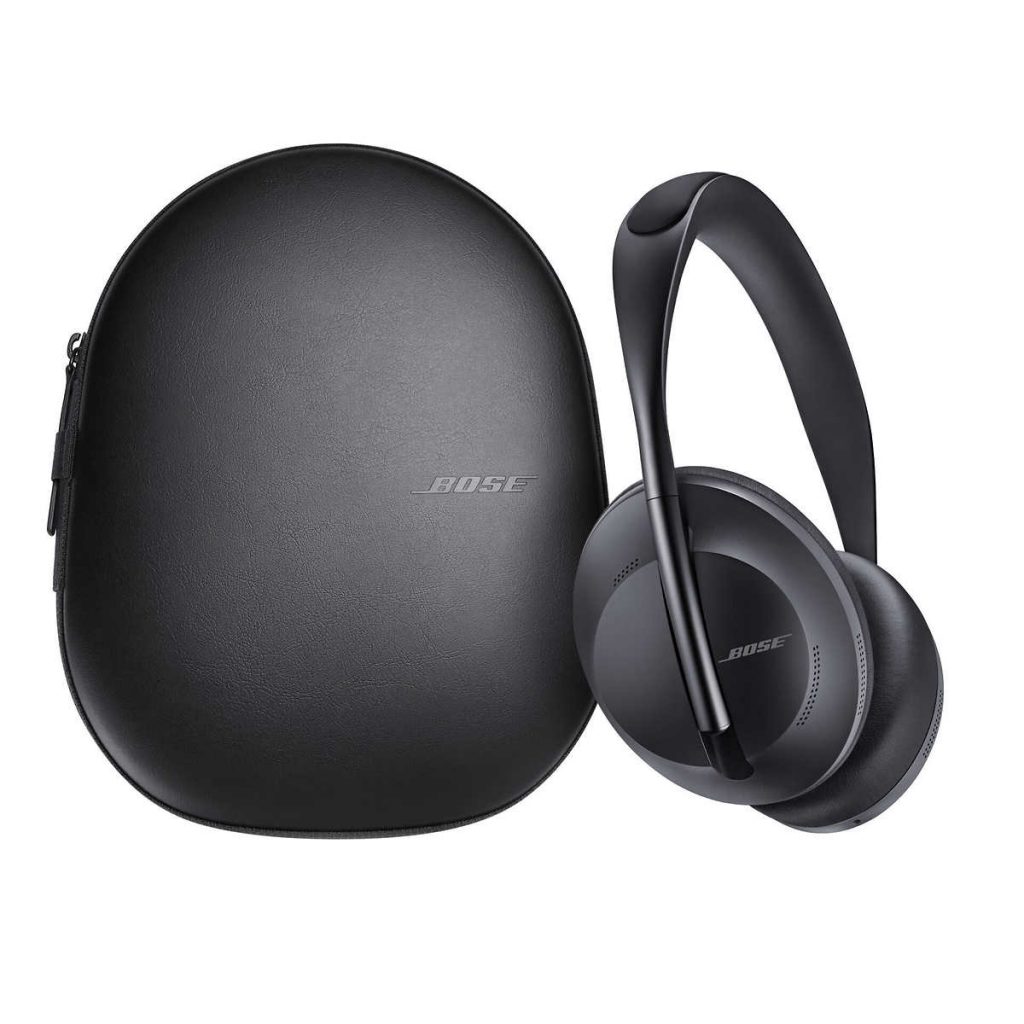 Bose is one of the top choices when it comes to sound systems, be it speakers, headphones, home or professional audio systems. Along with Sony WH-1000MX4, Bose Noise-cancelling headphones 700 are the best headphones available at the moment.
This headphone set from Bose has a new design, improved sound quality, a touch-sensitive gesture pad and even a USB-C charging. The noise cancellation in these headphones is superb and is probably on the top of the hierarchy. Similarly, the headphones will provide you with probably the best voice calls you have ever experienced from a headphone and they can connect to two devices simultaneously. The touch controls are also very simple and easy to use. These headphones are not so light to carry, but they are not too heavy as well.
There are tons of features in this headphone set, but some of the key features are:
Adjustable noise cancelling
High fidelity audio
Probably the best voice pickup
Capacitive touch controls
Streamlined and sleek design
Reliable Bluetooth connectivity
Built-in voice control
Up to 20 hours battery life: 15 minutes of charging can provide two hours of playback time
Bose SimpleSync
Multi-Point connection
The price of Bose Noise Cancelling Headphones 700 with a charging case is Rs 75,000.
3. Apple Airpods Max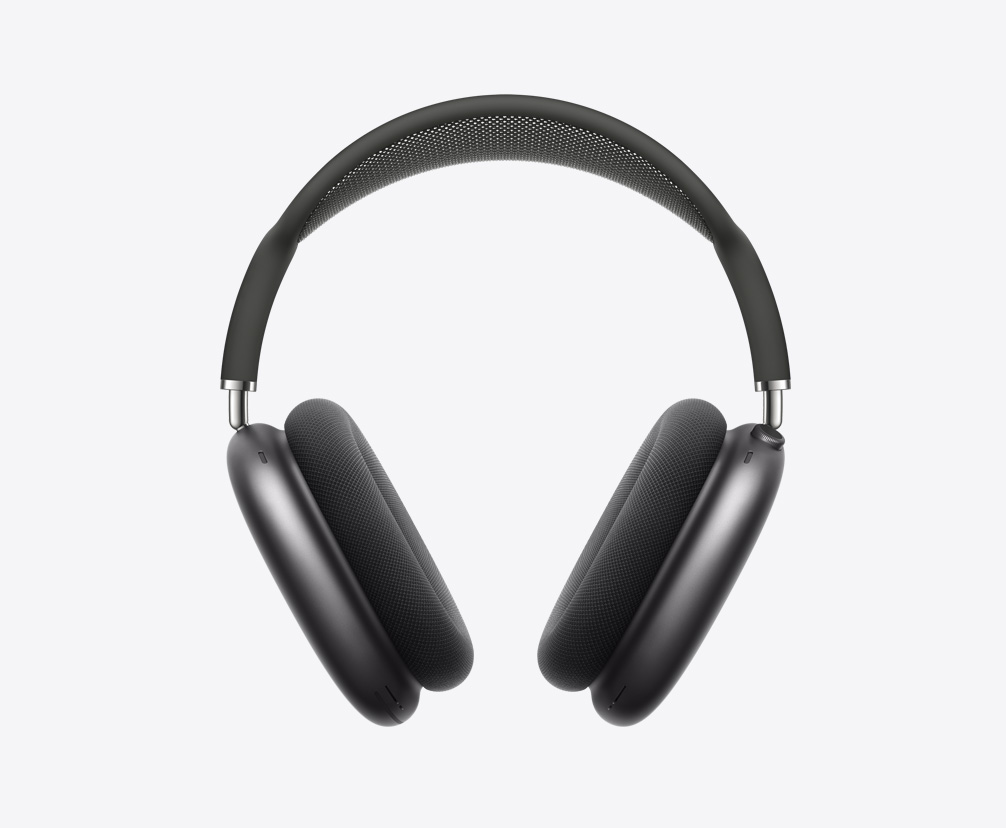 Apple Airpods Max is Apple's first on-ear headphone set and it surely is a premium product as it delivers excellent audio quality for the users. As a premium product, Apple has not spared in any sector to justify its statement. The build quality, audio performance, and noise cancellation are top of the game in Airpods Max.
This headphone set boasts pristinely machined, single-piece anodised aluminium ear cups connected by a stainless-steel headband. These very premium materials make the headphones heavier than others. But, it does not hamper the performance and does not create any discomfort for the users, thanks to the effectiveness of the weight-distribution design. IOS users will have a lot of features to enjoy from this headphone while there are limitations for the Android users.
Some of the key features of Apple Airpods Max are:
High-fidelity audio
Active noise cancellation with transparency mode
Cinematic spatial audio
Exceptional build quality
Comfortable ear pads
Decent battery life
Great connection strength
Button and digital crown
Fantastic user experience
Dynamic head tracking
Automatic switching
Personalised engraving
H1 headphone chip
The price of Airpods Max is Rs 85,000.
4. JBL Everest 710GA Over-ear wireless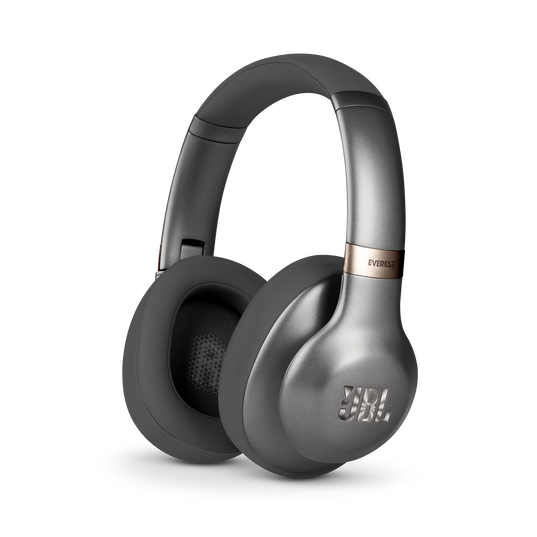 Everest 710GA is another excellent wireless over-ear headphone set from JBL. They are one of the best in this category. This headphone pair supports Bluetooth 4.2. It has some smart features like ShareMe 2.0, in-built Google Assistant, echo-cancelling microphone, speed charge and touch control to name a few.
It also has JBL's Legendary Pro Audio Sound, which means you will get one of the best hearing experiences a headphone set can provide. This is a light and comfortable headphone set as well. Even with hours of use, you will still feel comfortable wearing them.
Some key features of JBL Everest 710GA are:
In-built Google Assistant
ShareMe 2.0
Echo-cancelling microphone
Touch control
Speed charge
Multi-point connection
Fast-fold design
Legendary JBL Pro Audio Sound
Upto 25 hours battery backup
Comfort fit
The price of JBL Everest 710GA is Rs 22,500.
5. Beats by Dre Studio 3 (Wireless Bluetooth)

From the legend himself Dr Dre, Beats are one of the most preferred headphones throughout the world. Powered by Beats W1 chip, the functionality of the headphones is very impressive. The battery life is also pretty good and so is the build quality of the headphones.
The sound quality and noise cancellation may be inferior compared to other headphones of a similar category though. Beats Studio 3 are made from soft matte plastic, which makes the touch smooth and does not get your fingerprints all over the headphones. Also, the plush ear cups are good and will not hurt your ears even after a long session.
Some of the key features of Beats Studio 3 are:
Block external noise
Up to 22 hours of listening time, 40 hours when noise cancelling is turned off
Convenient on-ear controls
Real-time audio calibration
Fast charge: 3 hours of playback through a 10 minute charge
Multifunctional buttons
The price of Beats Studio 3 is Rs 45,000.
6. Beats by Dre Beats Solo 3 Wireless

Beats Solo 3 Wireless is a well-built pair of headphones. It sounds good in both wireless and wired modes. This headphone set has a W1 chip. Although it might not be as efficient as the newer H1 chip, it does the job. Connecting to an iOS device should be effortless while Android and other users have to rely on Bluetooth for connectivity.
The battery life of the headphones is one of the best in the category lasting up to 40 hours from a single charge. The comfort-cushioned ear cups allow you to use them comfortably even for a long duration. The design is also sleek, durable and foldable so that you can take them easily everywhere.
Some of the key features of Beats Solo 3 are:
Up to 40 hours of listening time
Fast charging: Five minutes of charge can provide up to three hours of playback time
On-ear controls with dual beam-forming mics
Adjustable fit
LED fuel gauge
Class 1 Bluetooth, AAC support
Connection stability
The price of Beats Solo 3 Wireless is Rs 34,500.
7. JBL Tour One
JBL Tour One is one of the many premium headphones from the JBL. This set of headphones has a minimalistic finish. No bright colours, no big white letter branding–it is just plain simple. This is a wireless noise-cancelling headphone that can be connected through Bluetooth 5.0. With both Bluetooth and noise-cancelling activated, it can give you 25 hours of music playback time while the time will increase to 50 hours if you are just using Bluetooth.
Some of the key features of JBL Tour One are:
Ambient aware mode
True adaptive noise cancelling
50-hour battery life
JBL Pro sound, hi-res certified
4-mic technology for voice calling
TalkThru
Google Assistant, Amazon Alexa, and Siri support
Hands-free control
40 mm driver
The price of JBL Tour One is Rs 32,500.
8. KEF Porsche Design Space One
The KEF also have some premium quality headphones in the market. The KEF Porsche Design Space One Wireless headphones are an expertly styled noise-cancelling product that provides superb sound for an enjoyable listening experience. There is an aluminium headband that is padded and covered in a soft, sweat-resistant, padded leatherette. The incremental adjustments are smooth and controlled as well.
The audio quality is good as well but with the price tag the earphones come with, there are better alternatives in the market. Comparatively, they are heavy headphones weighing around 330 grams. They can be connected with your device through Bluetooth 4.1 and the battery lasts up to 25 hours with Bluetooth and Active Noise cancellation on.
Some of the key features of KEF Porsche Design Space One Wireless headphone sare:
High fidelity tuning
Switchable active cancellation
Sweat resistant materials
Aluminium band
Good battery life
Accurate and undistorted sound
Make and receive calls
The price of KEF Porsche Design Space One Wireless headphones is Rs 45,000.
These are some of the best headphones available in the market that you can purchase right now. If you are looking to purchase the best, Sony WH-1000MX4, Bose Noise Cancelling 700 headphones and Apple Airpods max are highly recommended. Nonetheless, the price tag on these headphones will certainly make an impact on your decision.
Other than those mentioned on the list, there are also some good headphones you can purchase like Bose Quiet Comfort 35, Beyerdynamics DT 1990 Pro, Sennheiser Headphones, and Moshi Avanti Air Wireless.
If you are not planning to spend a lot and get a decent audio experience, you can purchase Soundcore Life Q20 headphones which will cost you Rs 12,000 only.