Music and movies have become an integral part of modern life. With the advent of internet technology, the dependence on the internet is ever increasing to consume movies and music that one likes. However, not all situations give you an online facility.
For example, consider travelling on a long-route bus. You cannot stay online to listen to music and watch videos of your choice throughout; movie data are expensive. Even if you afford them, the connection gets frequently disrupted.
Considering all these problems, Rajesh Das, a young electronic engineer, has launched a mobile app called OkayJourney and invented a device called OkayTube that enables one to stream videos without any external wifi or mobile data connection while travelling. Onlinekhabar recently talked to Das about the new technology he developed.
Excerpts: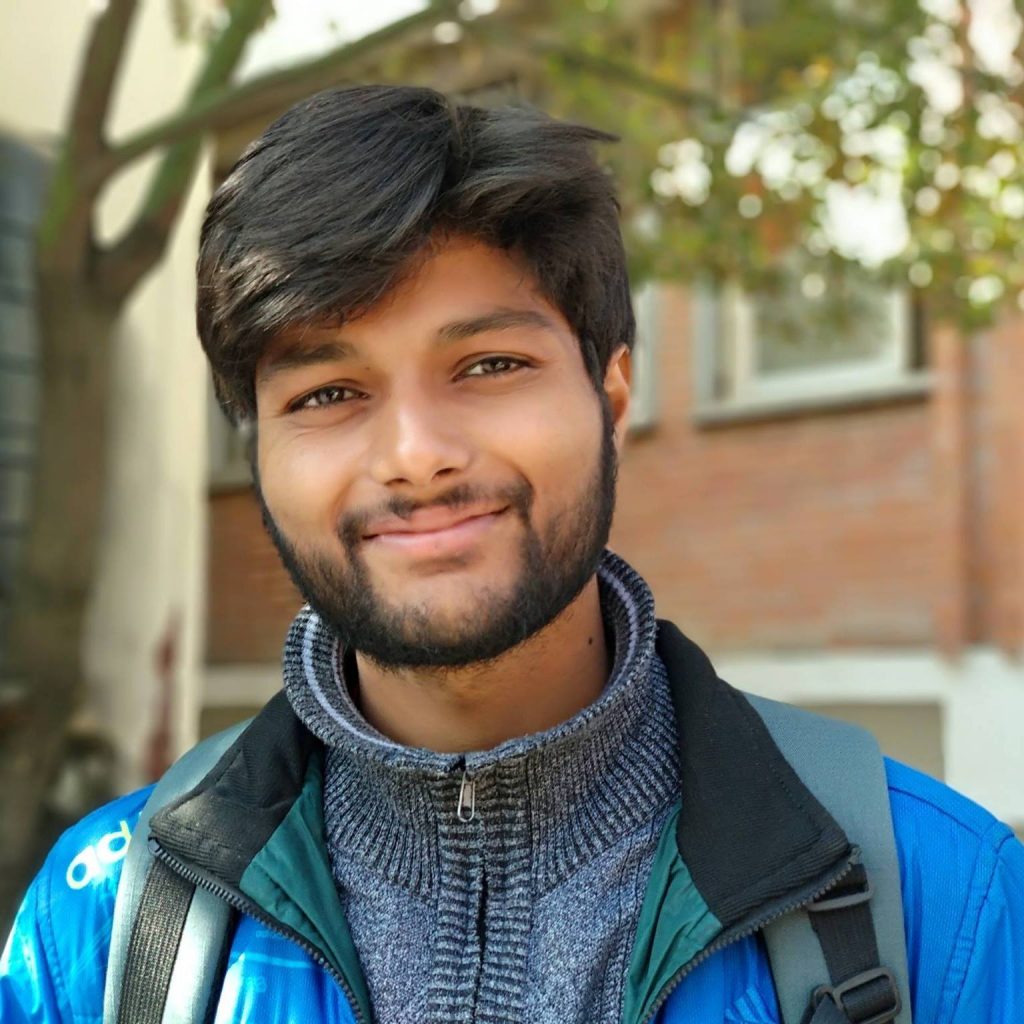 Tell us about your innovation. How does this device work?
Let me explain it minutely by presenting a hypothetical situation. Let's consider me as a passenger heading towards Birgunj from Kathmandu on a bus that has the OkayTube device. While getting on the bus, I see a QR code scanner inside the bus.
Then, I open my phone and look for a wifi network. There, I find OkayJourney wifi and connect to that network. After that, I scan the QR code. This will automatically download the OkayJourney app from the device on my mobile phone. After that, I go to the video section and see an abundance of movies and music videos in multiple languages such as Nepali, Hindi, English and others. As per my taste, I stream the available videos and take the joy of my journey.
Through the OkayTube device placed inside the vehicle, more than 40 mobile devices can have access to the wifi simultaneously and can stream videos of own choice and track their location via the GPS system installed in the device.
When did this idea first strike in your mind?
I was in my second year of bachelor in electronics and communication engineering then. I went to a ticket counter to book a ticket to go to my home in Sarlahi. I did not get the ticket there as all the tickets were sold out. I ended up wandering around five counters located in different locations in the valley to get one bus ticket. It is not always sure that we can easily get a ticket from a single counter. Sometimes, we may also have to roam around every counter just for one ticket.
Therefore, this idea of digitalising hit my mind. I thought, if only we could do this via an online medium, this rarely talked-about problem would be solved soon.
It was our app, OkayJourney. Now, about OkayTube… It was the result of a competition. When we were working in collaboration with the National Innovation Centre almost after two years of launching our app, OkayJourney, we came to know about the market and the competitors.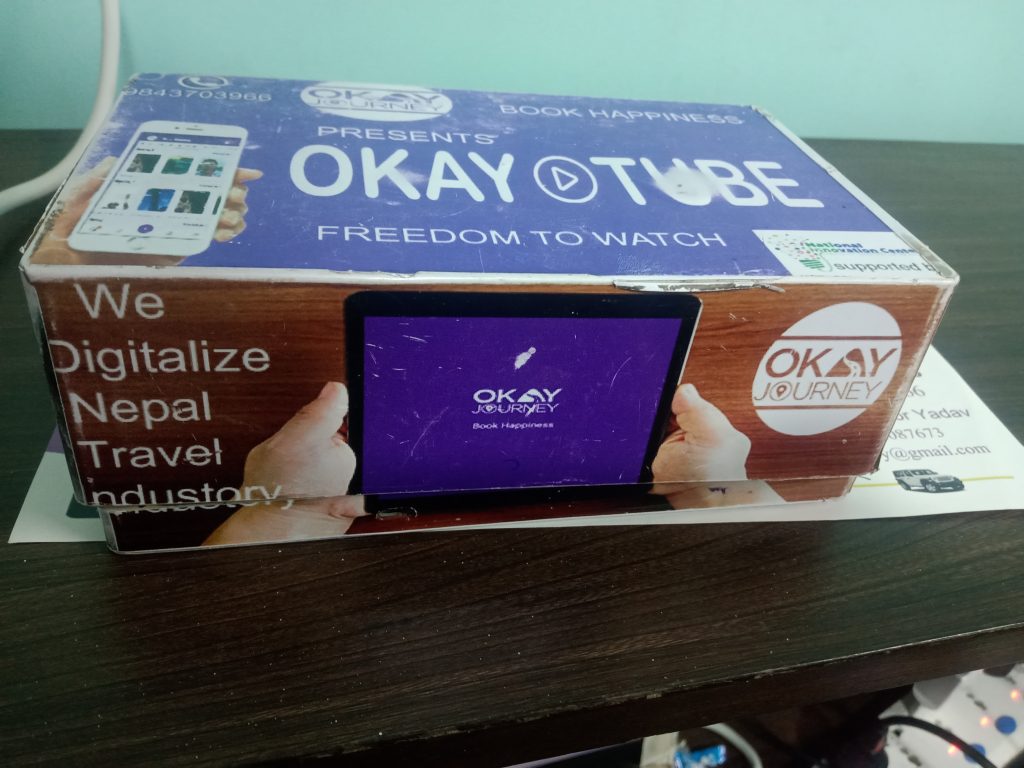 In order to attract people to our app, we did online, field and seminar surveys of many passengers and travellers. Then, we came to know the problems and needs of most of the passengers, that was the lack of internet connection and the torture they had to endure all along the journey due to the choice of songs and movies played by the drivers and other bus staff.
Then, our team worked on making a device that allows the users to stream offline videos and solve most of their problems while travelling.
What is your inspiration behind this creation? Do you have any special story to share with us?
Yes, I do have some stories to narrate. I originally belong to a village called Narhargunj in Sarlahi. I still remember the hardships that we had to go through just to book a bus ticket. Whenever I needed to travel from the village, I had to go to Gaur, Rautahat, which is almost two hours far from my village on a bus. I had to go there one day in advance just to book the bus ticket.
Also, most of the time while travelling to and fro my hometown and Kathmandu, I got irritated by the songs played on the bus and movies and videos displayed on the LED. Sometimes, while travelling with my family, some of the scenes and lyrics have left me in discomfiture. Many times, I wished that someone would change the song or movie.
It has already been eight years since I started living in Kathmandu. I visit my home at least twice a year. In the past, every time I had to travel, I had to face the same problems. Gradually, I realised that I was not the only one facing those problems. Those problems became wake-up calls for this creation.
How long did it take to execute this idea?
To speak precisely, it took about two years to execute this idea. I started this work in 2018. After researching for a while about the could-be solutions to these problems, I came to learn utilising some web mediums would probably solve these problems.
Along with my electronic engineering study, I also learnt Java (basic on my own and advanced from Dikshyant Bahadur Shrestha), Android from Bishwojeet Shrestha, Mechanical Engineer, CSS, STML, coding, programming and all. Applying everything that I learnt, I made an app 'OkayJourney' and kept working on it and updating the system. Then, we started working to reach the public.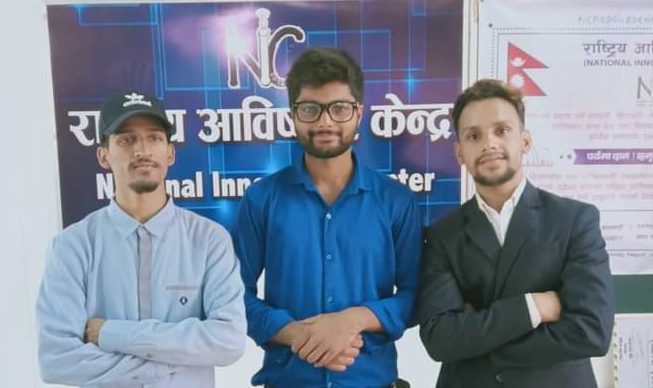 Then, I got a job at Code Fusion for one month so as to arrange some money for hosting and marketing. But still, we were short of money. One day, while walking inside our college premises, I happened to meet Rabi Chaudhary and had a tea meeting. There, I told him about my problem and he praised my idea and work and suggested I should seek help from the National Innovation Centre.
Afterwards, we worked in collaboration with the centre. And, currently, we are working on our own.
Can you please explain what exactly the innovation centre's support was?
Well, we approached the National Innovation Centre when we were in a financial crisis. This was around the final year of my study, almost after two years of initiation of our app 'OkayJourney'.
Following the suggestion of Chaudhary, we went to the National Innovation Centre and talked to its founder, Mahabir Pun. We showed him our works (app and website). He was happy with our work as most of other coming there seeking for the aid would only come up with their idea, not the work.
He gave us Rs 300,000. We utilised that money to develop the device OkayTube.