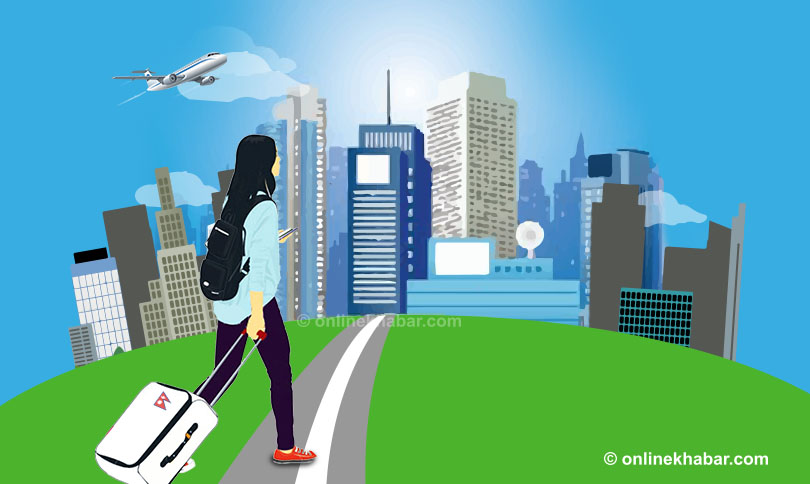 Pratima Niraula's childhood dream was to become a nurse. Growing up, she saw nurses in Nepal with their white aprons and that fascinated her. She told her parents she wanted to become a nurse too but her family could not afford to.
Niraula, however, was adamant to become one and after getting a scholarship, she started her journey to become a nurse. Looking at how determined she was, her parents helped her too. In 2012, she finished her Proficiency Certificate Level in Nursing (PCL Nursing) and started working at Nobel Medical College.
She realised as she was not getting paid good money, she decided to do Bachelor in Nursing Science and completed it in 2018. When she went to Nobel Medical College again with that degree, she was shocked that was going to be paid less than before.
"I was paid Rs 15,000 after PCL Nursing but after completing my bachelor's, I was told I would only get Rs 12,000. I did not have a choice but to take it as the money was the same in all private hospitals," Niraula says.
In 2019, she got a chance to work at Tribhuvan University Teaching Hospital on a contractual basis but soon realised the treatment of nurses in both government and private hospitals was the same.
Many nurses in Nepal feel the same. Most of them became nurses to serve people in need. It was also seen as a respectable profession. But over the past decade, the reality is different. Political instability, poor policies, exploitation, lack of respect and poor treatment of nurses have started to drive them away from Nepal.
"It is hard to make a living here. There is no option but to leave," she says.
Poor environment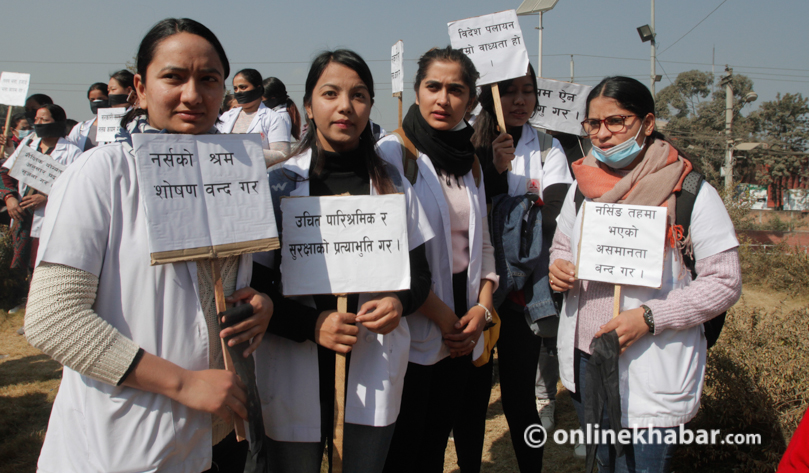 Many of Niraula's contemporaries have left the country. As soon as they leave Nepal, their living standards improved significantly which is why Niraula too is getting out of Nepal.
"They tell me there is no point staying here," says Niraula. "And I agree."
Frustrated with everything, Niraula is leaving for Canada. She has resigned from Teaching Hospital and will be leaving for the North American country in July with her husband.
"I never wanted to leave but circumstances for nurses in Nepal are not ideal. As a mother, I need to think about my child and that is why I am leaving," she says.
Sumi Khadka feels the government has not taken care of nurses and that it will hurt the country in the long run. According to data, around 30,000 nurses in Nepal are unemployed. Most do not want to work as private hospitals do not provide appropriate salaries. In government hospitals, one nurse has to look after more than 50 patients as many nurses feel they are being exploited.
"Why would anyone stay here when no one cares about us? I am leaving, and I hope others leave too because nurses in Nepal deserve better," says Khadka who has received her nursing licence and is leaving for the US soon.
She says became a nurse to follow in the footsteps of her family. But as soon as she started working, she started to realise the dark side of the profession.
"How can you expect us to sustain a living in Nepal with Rs 10,000 a month? This is nothing but exploitation given how much we work and how much we had to study."
She says many nurses in Nepal are frustrated due to the poor working environment and lack of career prospects.
"Even after completing a master's degree, one has to work at the level of a staff nurse. That frustrates many of us," Khadka says.
The scenario in developed countries is different as they are treated with respect and offered attractive salaries.
"Nurses abroad get paid USD 5,000 to USD 10,000. Why would you want to work for Rs 10,000," Khadka questions.
Both Khadka and her husband, who is a doctor, do not see a future in Nepal.
"We do not feel safe. Every day we hear nurses and doctors being physically abused and called murderers. The government does not care. Nor does the hospital. Life as a medical professional is difficult in Nepal," says Khadka.
Fulfiling dreams in a foreign land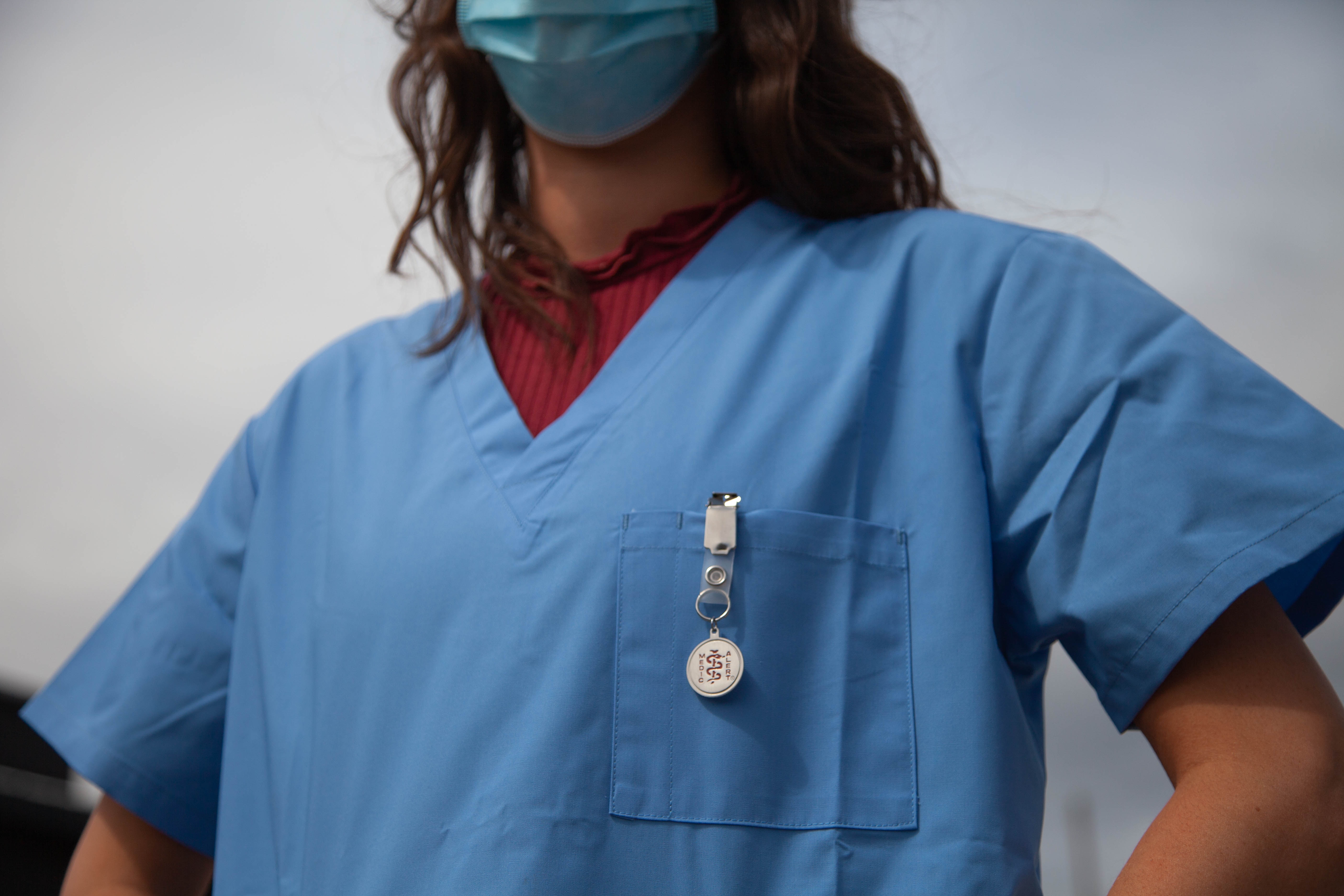 Over the past three years, an increasing trend has emerged where nurses in Nepal are pursuing opportunities in the United States, Canada, and Australia. More and more nurses from Nepal are choosing to move to the US because it allows them to bring their families at a lower cost.
Teaching Hospital says around six nurses per day are resigning. According to Kalpana Piya Ranjit, director of nursing at the hospital, 60 nurses working on a contract basis have resigned since December. Likewise, four to five permanent nurses have also resigned from the hospital in the last six months.
"It is difficult to manage nurses as they leave one after another," says Ranjit.
The hospital recruited 25 nurses in January, 40 in February and 12 in March. In April, the hospital recruited 18 more nurses. But most of these nurses will not work there for long as they too will want to leave for countries like the US and Australia for a better future, says Sumi Khadka.
Kanti Children's Hospital is experiencing a similar problem. The nursing director, Roshani Laxmi Tuitui, reveals that the hospital is witnessing an average of four to five nurses resigning each month.
She understands nurses in Nepal are leaving but is scared for the future of the medical sector.
"Nepal lacks a conducive working environment for nurses, including those employed by the government, who also face a shortage of basic facilities. They have to work day and night without any rest. They also do not have social security which compels them to go abroad," says Tuitui.
Tuitui believes most leave to ensure their childer have a better future. And in countries like the US, UK, Canada and Australia, they do as education up to a certain point is free.
"Health care is also free in most of these countries and that is a major pull factor," says Tuitui.
But with nurses in Nepal leaving, its effects are starting to be seen in hospitals like Kanti Chindren's Hospital as it has cut its out patient department by half.
Tuitui explains that nurses with prior experience in ICU and children's wards are given greater preference by foreign employers. As a result, there is a significant level of competition among nurses to secure positions, including contractual roles, at esteemed institutions like Kanti Children's Hospital, Teaching Hospital and Bir Hospital.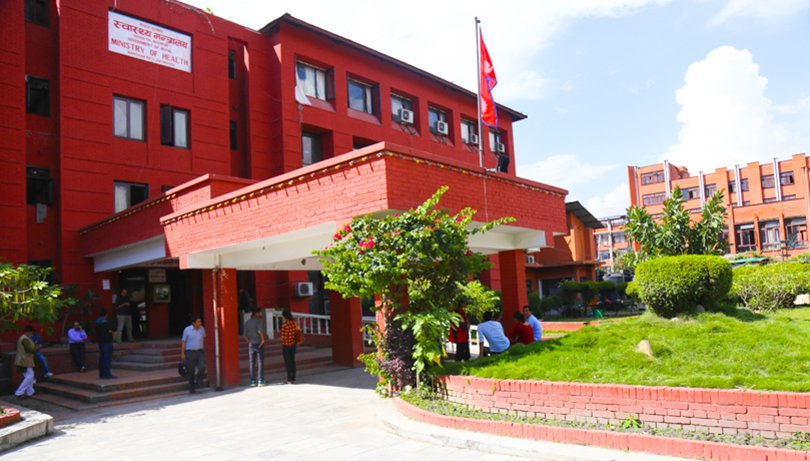 According to Nepal Nursing Council, currently, there are 76,889 nurses in Nepal. Similarly, there are 36,203 Auxiliary Nurse Midwife (ANM), 51 midwives, 1,341 specialists and 848 foreign nurses in Nepal. But only 26,393 nurses and 12,660 ANM have renewed their licences.
The council renews nursing licenses every six years, but they do not possess precise data regarding the number of nurses who have gone abroad and are currently practising in Nepal. Before pursuing studies abroad, nurses are required to obtain approval from the nursing council. However, those who go overseas for work are not mandated to seek permission from the council.
"As the ones who go abroad for work do not need to take approval from us, we do not have an exact number of nurses who left Nepal," says Shakuntala Prajapati, council's registrar.
According to Man Kumari Rai, the chairperson of the Nepal Nursing Council, there is an estimated total of 45,000 active nurses in Nepal. Out of these, approximately 18,000 work in government hospitals, while around 17,000 are employed in private hospitals. Rai also suggests that approximately 30,000 nurses remain unemployed, while about 29,000 have obtained verification to pursue opportunities abroad.
As per the minimum service standards set by the Ministry of Health, there is a requirement for an additional 52,000 nurses in the government health service.
"Government hospitals are facing a decrease in the number of job openings, and the existing vacancies are not being adequately filled. This situation results in a shortage of healthcare professionals within the government healthcare system," says Rai.
She urges the government to enhance the facility for nurses in Nepal.
"Efforts should be made to establish favourable conditions that encourage nurses to work in Nepal," says Rai.
---
This story was translated from the original Nepali version and edited for clarity and length.