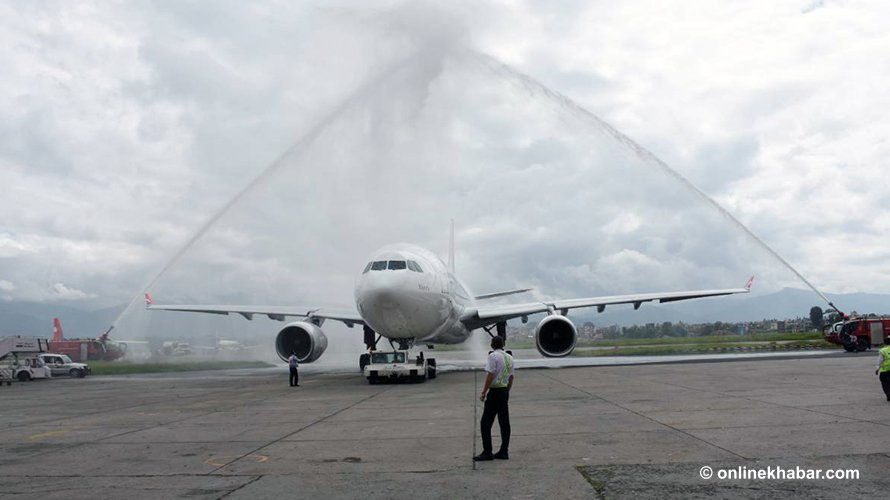 Kathmandu, September 12
Nepal's national flag carrier, Nepal Airlines Corporation, says it is sending a delegation to Japan to seek approval from the Tokyo government to operate direct flights between the two countries.
The Corporation has recently brought two wide body aircraft and wants to deploy them for international flights.
In the first phase, three destinations have been selected: Narita of Japan, Incheon of South Korea and Riyadh of Saudi Arabia. For the want of approval from preferred destinations, the aircraft are operating flights to some other cities now.
The team will inform Japan's aviation regulatory body about the Corporation's business plan and capacity, its preparations to conduct flights to Japan and overall situations of the aviation safety here, according to the Corporation's joint spokesperson Shailesh Kansakar.
Meanwhile, a South Korean team is coming to Nepal soon to discuss operating direct flights, the spokesperson informs.