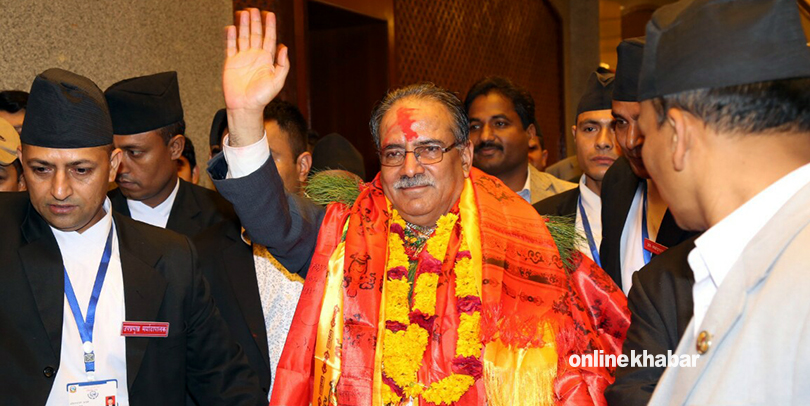 Kathmandu, August 3
Maoist chairman Pushpa Kamal Dahal 'Prachanda' who led his party in an insurgency against the state for a decade, has been elected Nepal's new Prime Minister.
Dahal's win was sealed in the last few days after he received support from the Nepali Congress, the largest political party in Parliament, and the Madheshi Morcha.
Of the 573 votes cast, Prachanda received 363 votes in his favour. A total of 210 votes were cast against Prachanda's candidacy.