'Nepflix.'
See what I just did there? No? Well the very simple fact that I think most of us do realise: TV is almost, sort of dead. It's all online now; the Youtube age has taken its toll and the golden word of watching your favorite TV shows in 2016 is not 'surfing', but 'streaming'.
Obviously, this is all led by Netflix. The sheer development that the internet and its reach have gone over in the last decade is nothing short of revolutionary. The sounds of the modem seem like a lifetime ago with more people now having a rambunctious virtual life that are at times, more exciting than their real ones.
Your favorite TV shows, movies can now all be streamed and watched at your convenience.
But what Netflix did was way more than that. It recognised the opportunity of being an online network that would produce TV shows that weren't just a trial run to see if it flew. They made stellar programmes like House Of Cards, Narcos and last year even got into making feature films like Beasts of No Nation. What it must've realised was that the stage was set for a network to tap into the masses.
Many more online networks are making a run for it and are doing substantially well. The growth and response are all encouraging and all that begs the question:
When will someone do it here in Nepal?
First of all, let's get this out of the way, this is a very niche product. Will this do big business in the masses, maybe in the future it will; but at the moment the first baby steps would be to just have a full-fledged web series to see how it is received. There are rumblings of such a show (although a few have tried) to be webcasted soon and if it is done well, it will set the precedent for where we go from there.
---
The concept of streaming is at the moment reserved to watching the latest Bollywood or Hollywood movies; or even live streaming a football/cricket game that load shedding tries to rob you off of.
---
Now again it is important to understand that clichéd, cheesy and stereotypical programming still have a viewing audience. Some of us might roll our eyes at them but Adam Sandler is still far more richer than you and I.
The compromise of quality and just killing time at times tows a thin line but there is some very underrated talent out there in our own backyard. The concept of a properly made web series while difficult to execute, only holds against it the main obstacle of sponsors.
The major gauge of its success will be measured in how many stars it makes and how much revenue it develops. Like every business in this world, it is money that will be the measure of its worth and even its second season existence.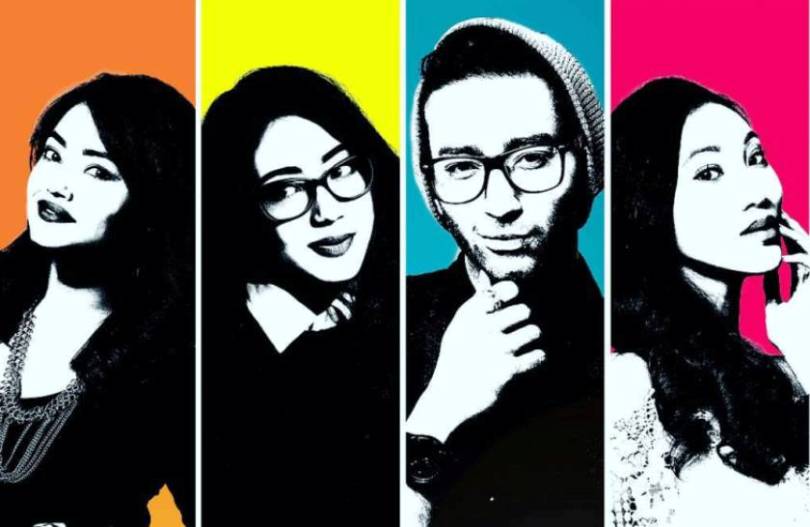 With the recent launch of Netflix in Nepal, the coming of local online network doesn't seem so far fetched to be honest. We have access to high speed internet in the main cities. The internet has brought a broader sense of sensibilities to this generation of millennials and their foray into various non-traditional activities is encouraging. There are investments in fields that maybe a decade ago would find it hard even to resist.
The concept of streaming is at the moment reserved to watching the latest Bollywood or Hollywood movies; or even live streaming a football/cricket game that load shedding tries to rob you off of.
And that will the biggest enemy for any aspiring companies.
Imagine how far ahead we would have been, if only we didn't have these power cuts. It's going to be 10 years soon since this nuisance was garlanded on our necks and while we wax lyrical about what Nepal could do if it taps into its potential, the country slowly erodes away at the hands of its own anointed citizens.
The amount of time that we don't have electricity is not at all conducive to making any sort of headway in the online network industry. See how the basic infrastructure inhibits a privilege that most people outside enjoy without even thinking about the sort of problems that we deal with here, every single day.
But on a positive note, I think it is but a matter of time.
'Nepflix' will be here before 2020 rolls around. Imagine watching all the episodes of MaHa as well as all the archived episodes of 'Tito Satya'. Not to mention brand new programming that ushers in this new age of entertainment viewership in Nepal.
The variables are the hours of electricity, how they present it to the people, and what kind of shows they put on. Following a US module would still work here because before you start such an undertaking, it is important to know who the clients will be.
How savvy they already are and most importantly, 'kun group ho load shedding ko?' Because I don't see any of this happening, if 13 hours out of the 24 are spent on power banks and inverters.
We all know that TV has gone online, all we need to realise now is, how do we go where it has gone.
***
Also read:
Thanks to Indian tv channels, Nepal ranks 148th on 'Netflix Index!'