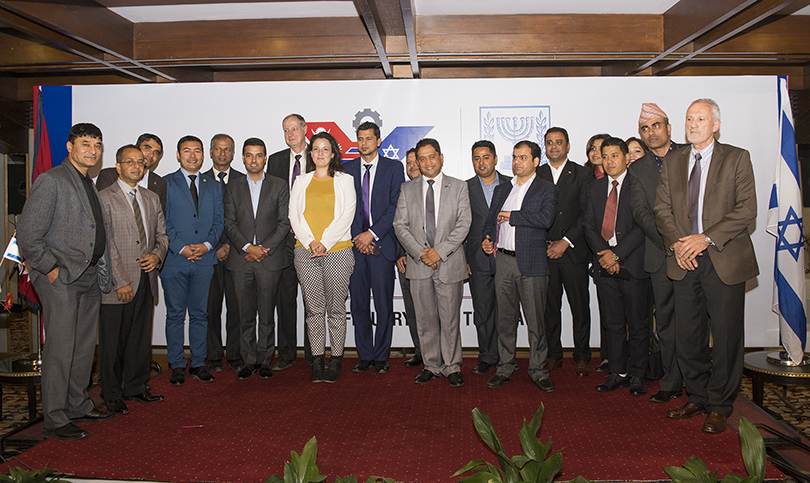 Kathmandu, February 21
Nepal-Israel Chamber of Commerce and Industry has been established to promote bi-lateral trade, investment and other economic relations between Nepal and Israel. which
The new entity was launched amid a programme in Kathmandu on Tuesday.
Diplomatic relations between Nepal and Israel was established on June 01, 1960. The state of Israel opened its embassy in Kathmandu in March 1961.
Minister for Foreign Affairs Prakash Sharan Mahat was also attended the event.
The executive committee has been formed under the leadership of Shisheer K. Bhatta. Rabi Chandra Sing is the Vice-president, JR (Sagar) Thapa Secretary, Hemanta Golchha Treasure and Sailendra K Shrestha, Sandip K Sharda and Sudeep Acharya members.
The other members are: Subashis Thapaliya, Prakash Dutel, Lokendra Karki, Kapil Dev Regmi, Bharat Raj Acharya, Nikhil Murarka,  Sambridhi Gyawali, Bishnu Panthi, Sushil Khadka, Kishan Agrawal, Mani Chaulagain, Sreejana K.C, Arjun Dharel, Mohan Lama, Tanka Raj Acharya, Birendra Pandey,  Shiva Dangal and Binay Upadhyay.
While speaking at the ceremony, chief guest Zvi Herman, former advisor to the Ministry of Agriculture and Rural Development, made a presentation on Israel's latest water-related technology.