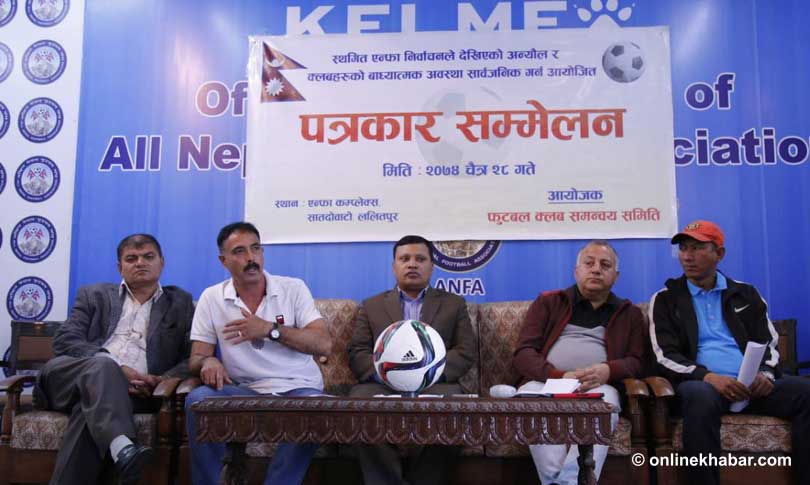 Kathmandu, April 11
Football clubs in the country have urged All Nepal Football Association (ANFA) to hold its election so as to elect the new executive committee at the earliest.
Earlier, the national football regulatory body was scheduled to hold its election in March last week. However, a court order had blocked the poll.
They also expressed concerns that if ANFA could not hold its election on time, it would lose support from AFC and FIFA.
On the other hand, it has already been four years since ANFA last held an A Division league. Therefore, the clubs also demanded that all league competitions be held regularly.
The clubs jointly organised a press meet in Kathmandu today to make the requests.
"Then, why should clubs make their teams? Why should they employ players and coaches?" they said, "These questions are unanswered."
The clubs also drew the attention of other governmental bodies including the Ministry of Youth and Sports and the National Sports Council towards the problems.