Kathmandu, May 29
Finance Minister Janardan Sharma on Sunday presented the annual budget plan for the next fiscal year 2022/23.
The budget plan, which has a total size of Rs 1.793 trillion, has many ambitious programmes whereas it also repeats some unimplemented programmes from past years. Of this, 42 per cent is allocated for recurrent expenditures, 21 per cent for capital expenditures, 12.8 per cent for financing, and 24 per cent for grants to provincial and federal governments.
As the country is heading towards provincial and federal elections, the budget statement has prioritised election activities. Likewise, the government has proposed some populist programmes hoping they would attract more votes for the ruling alliance in the next elections.
Despite the critical economic situation, the government has targeted achieving economic growth of 8 per cent next fiscal year. Likewise, the government says inflation will be controlled within 7 per cent.
Here are key things you should know about each sectoral allocation of the budget plan.
Agriculture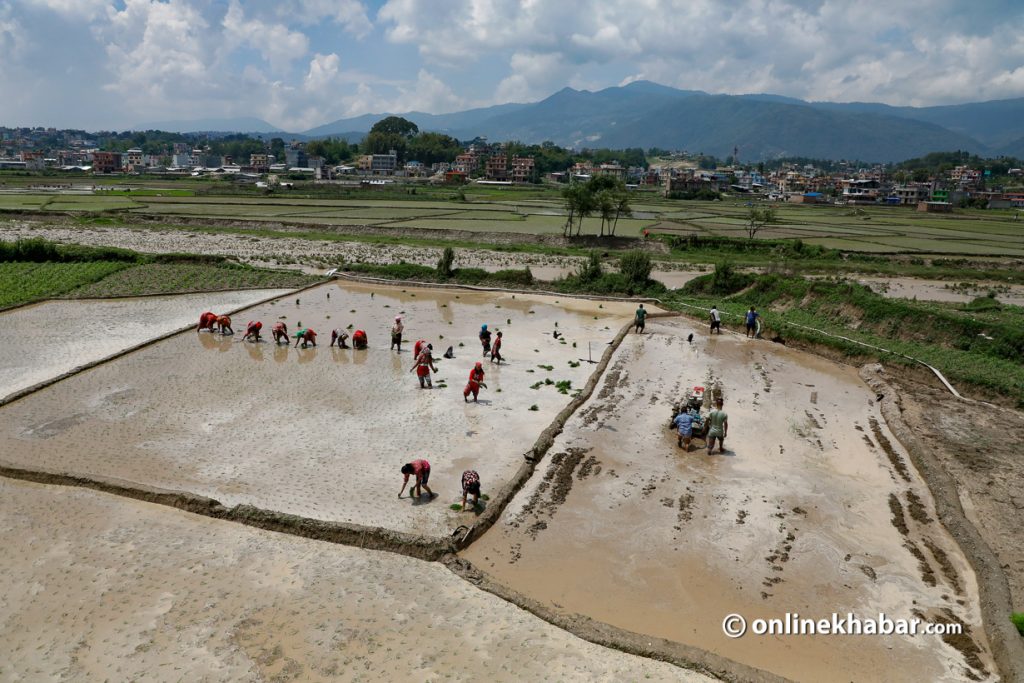 The government says all wards across Nepal will have agriculture technicians. The government will ensure an easy supply of fertiliser and seeds to the farmers.
Rs 10 billion for agricultural projects to be rolled out in partnership with local and provincial governments
Rs 5.9 billion for agriculture modernisation
Rs 1 billion for the seed money of Farmers Interest Fund (Farmers' pension fund)
Rs 15 billion for fertiliser purchase
Rs 810 million for grants to sugarcane farmers
Rs 55.97 billion for the agriculture sector in total
Domestic production
Rs 3.45 billion for domestic production promotion
Rs 260 million for business incubation centres, one each in seven provinces
Rs 3.89 for industrial infrastructure development
Rs 20 million as the threshold for foreign direct investment
2-10% discount on electricity costs for industries promoting domestic productions
Rs 10.48 billion for the Ministry of Industry, Commerce and Supplies in total
Culture and tourism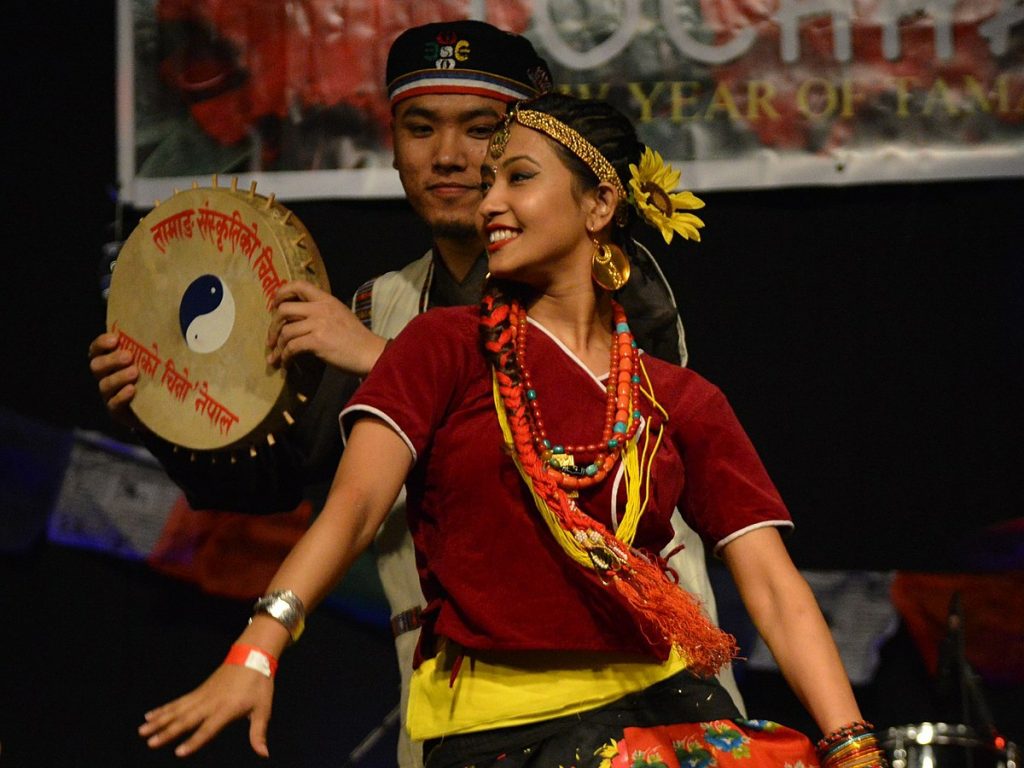 The government hopes to welcome one million additional foreign tourists this year
Rs 2 billion for remaining post-earthquake reconstruction
Rs 330 million for constructing the Great Himalayan Trail
Sherpa museum in Solukhumbu, Newa museum in Kathmandu, and Gurung museum in Pokhara
Rs 9.38 billion for tourism development in total
Aviation
Rs 2.2 billion for the second terminal of the Kathmandu airport
Unbundling of the Civil Aviation Authority of Nepal into two bodies
Rs 12.24 billion for aviation infrastructure development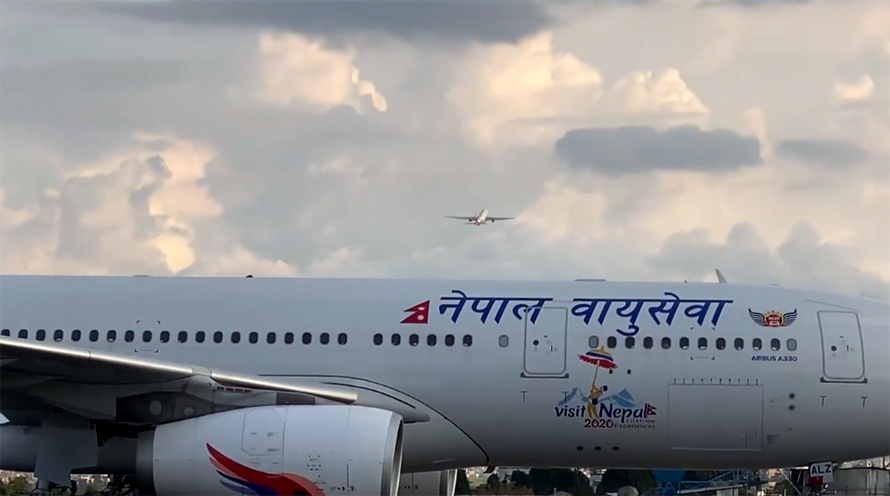 Land
Only registered companies to be allowed to operate the real estate business, to begin with, in metropolitan and sub-metropolitan cities this year
Rs 7.04 billion for the Ministry of Land Management, Cooperatives and Poverty Alleviation in total
Forest and environment
Rs 2.17 billion for the President Chure Conservation Programme
Rs 13 billion for the Ministry of Forests and Environment in total
Labour and employment
Rs 7.05 billion for the PM's Employment Programme. The programme will be restructured.
Foreign employment returnees to be encouraged to work at home
All local governments to be declared child labour-free gradually
Rs 9.13 billion for the Ministry of Labour, Employment and Social Security in total
Health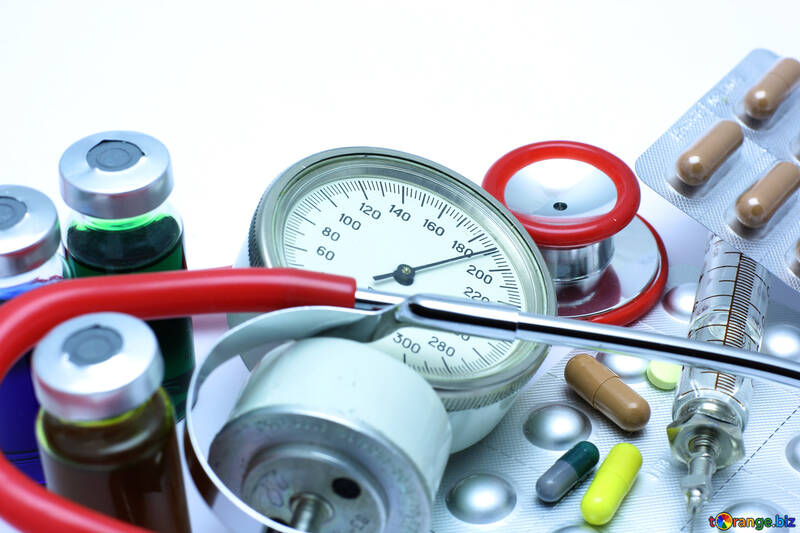 Rs 10 billion for basic health service centres at the local level
Rs 1.5 billion for allowances to people living with chronic diseases such as cancer and kidney problems
Rs 5,000 nutrition allowance for new mothers in selected 25 districts
One doctor: one hospital programme
Rs 100 million for a free kidney transplant programme for the underprivileged
Rs 200 million for dialysis machines at provincial hospitals
Rs 7.5 billion for the health insurance programme
Blood banks in all provinces
Rs 69.38 billion for the Ministry of Health, Rs 6.36 billion for provincial health authorities and Rs 27 billion for local ones
Education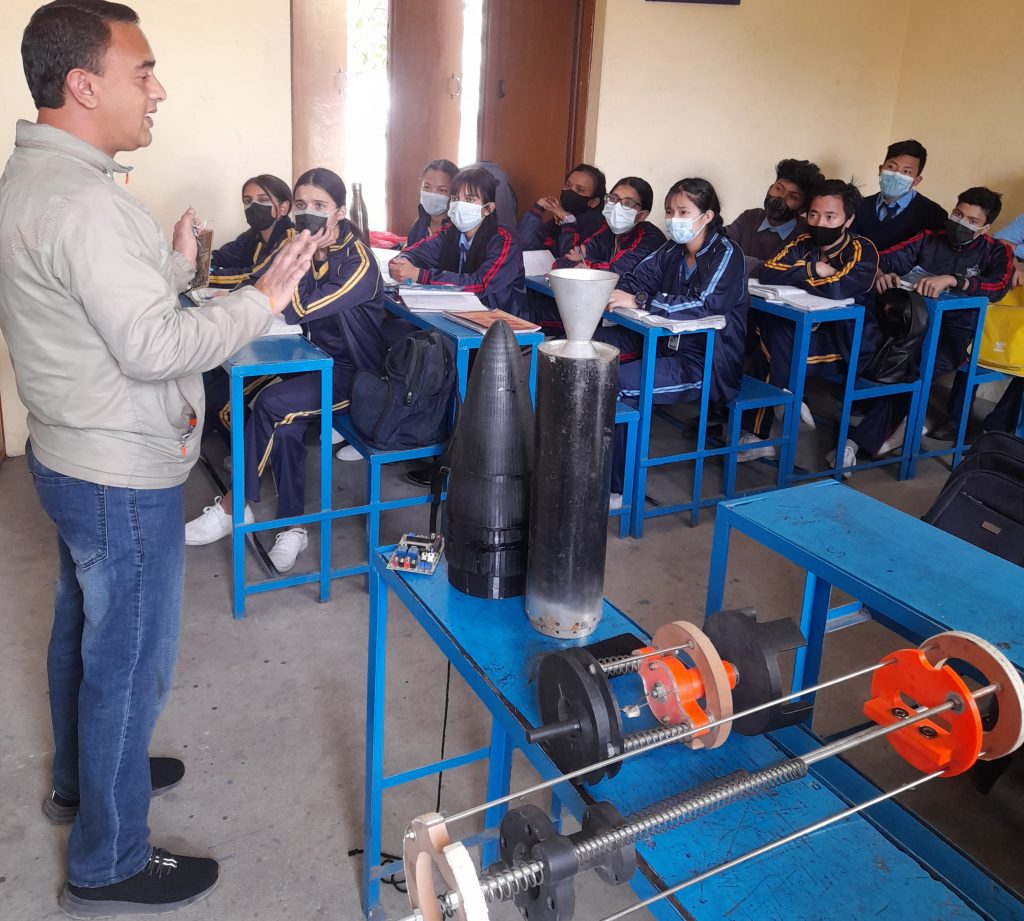 Rs 8.88 billion for the President Education Reform Programme, 1,200 schools to benefit
Day-meal programme extended up to grade 6, to be upgraded up to grade 8 later.
Rs 8.3 billion for technical and vocation education
Reservation for foreign students and easy visa services for them
Procedure to begin to open a medical college in Dadeldhura, PM Deuba's home district
Medical colleges to be established outside Kathmandu also
Research centres at TU and other universities to receive additional funds
Rs 70.05 billion for the Ministry of Education, Rs 5.32 billion for education at the provincial level, and Rs 121.01 billion at the local level
Drinking water
Rs 1 billion to extend Melamchi drinking water pipelines outside Kathmandu Ring Road
Melamchi Drinking Water Development Board dissolved, and the Department of Water Supply to take over
Rs 4.44 billion for urban drinking water projects
Rs 37.35 billion for the drinking water sector in total
Social security
The elderly allowance threshold reduced to 68 years
People volunteering to not receive the social security allowances to be honoured
Rs 134.01 billion for social security allowances in total
Youth and sports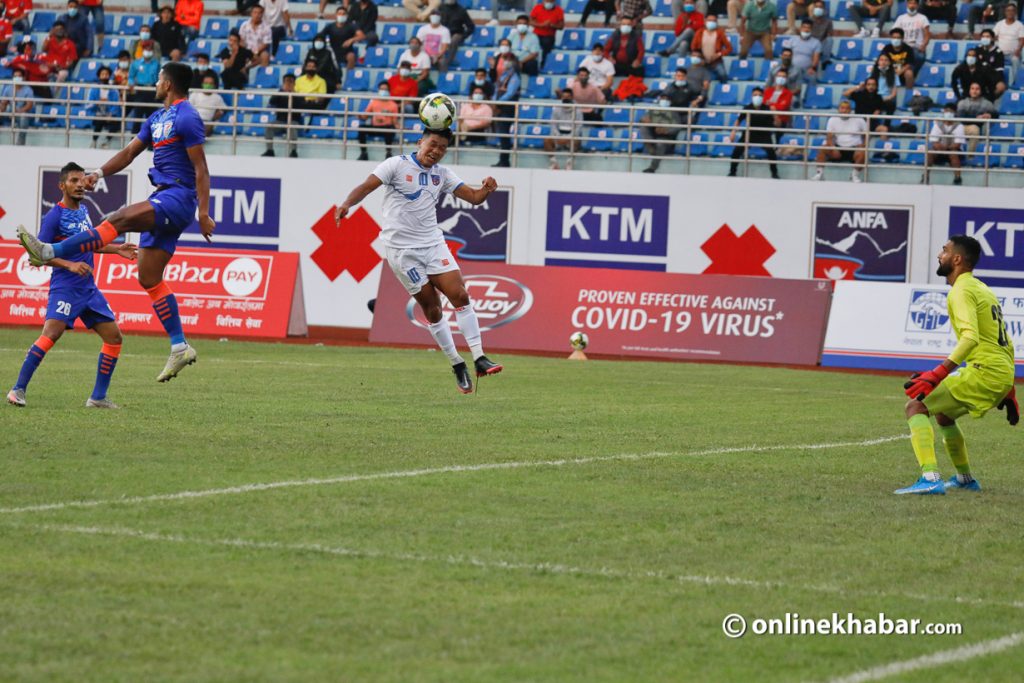 High-altitude sports and training centre in Jumla
The construction of Mulpani cricket stadium to be over this year, Kirtipur stadium to be upgraded to host nighttime events, and Gautam Buddha International Cricket Stadium to be taken over by the local and provincial governments
Rs 870 million for sports infrastructures
Rs 2.09 billion for the National Sports Council
Rs 2.46 billion for the Ministry of Youth and Sports in total
Women, children and senior citizens
One electric stove as a grant to each family
Nepali sign language to be developed
Sign language and Braille textbooks to be available for free
Rs 5,000 monthly allowance to people suffering from kidney diseases, spinal injury and cancer
Rs 1.77 billion for the Ministry of Women, Children and Senior Citizens in total
Infrastructures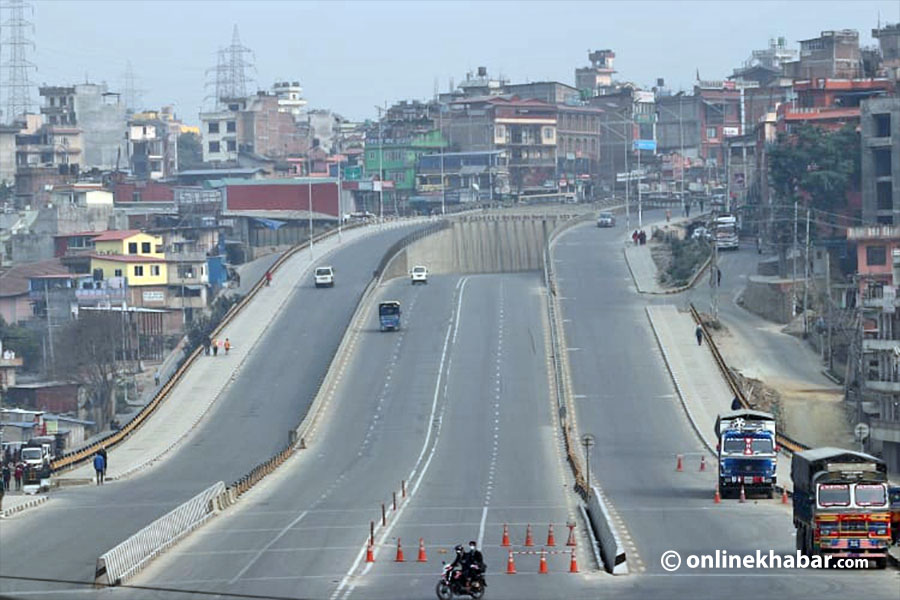 Kathmandu-Chitwan fast track
Rs 30.05 billion for the East-West Highway expansion
Rs 30 billion for the Kathmandu-Terai fast track
Rs 2.91 billion for the Madan Bhandari Highway
Rs 7 billion constituency strategic roads
Rs 1 billion for Kathmandu Ring Road expansion
Flyover at Satdobato and underpass in Koteshwar-Baneshwar in Kathmandu
Rs 1.19 billion for tunnel development
Rs 10.63 billion for road development in total, additional Rs 7 billion via the Road Development Board
Rs 6.53 billion for railway projects
Rs 161.56 billion for the Ministry of Physical Infrastructure and Transport in total
Energy
715 megawatts of electricity to be added to the national transmission line
Licences of Covid-hit hydropower projects to be extended by up to two years
50 new charging stations for electric vehicles
Public utilities required to buy electric vehicles
Rs 43.65 billion for electricity infrastructure development
Singhadurbar to be free of gas cylinders to promote electric stove usage, and metropolitan and sub-metropolitan cities to follow suit
Rs 75.1 billion for energy development in total
Water resources and irrigation
Rs 33.5 billion for water resources and irrigation in total
Information and communications
Intent costs to go down
Dolakha film city project in Dolakha, an indoor studio in Kavre
Rs 8.59 billion for the Ministry of Communications and Information Technology
Urban development
Four evacuation parks in Kathmandu for disaster response
House pulling policy to manage old settlements in Kathmandu
Dharahara construction to be complete next year
Rs 9.44 billion for post-earthquake reconstruction
Rs 37.73 billion for the Ministry of Urban Development
Local development
Rs 2 billion to make sure all local unit centres are connected with provincial capitals in three years
Department of Local Development dissolved, the staff to be transferred to the Ministry of Federal Affairs and local units
Rs 25.03 billion for the Ministry of Federal Affairs and General Administration, Rs 6.35 billion for local governments, and Rs 5.6 billion for the local level
Climate change and disaster risk management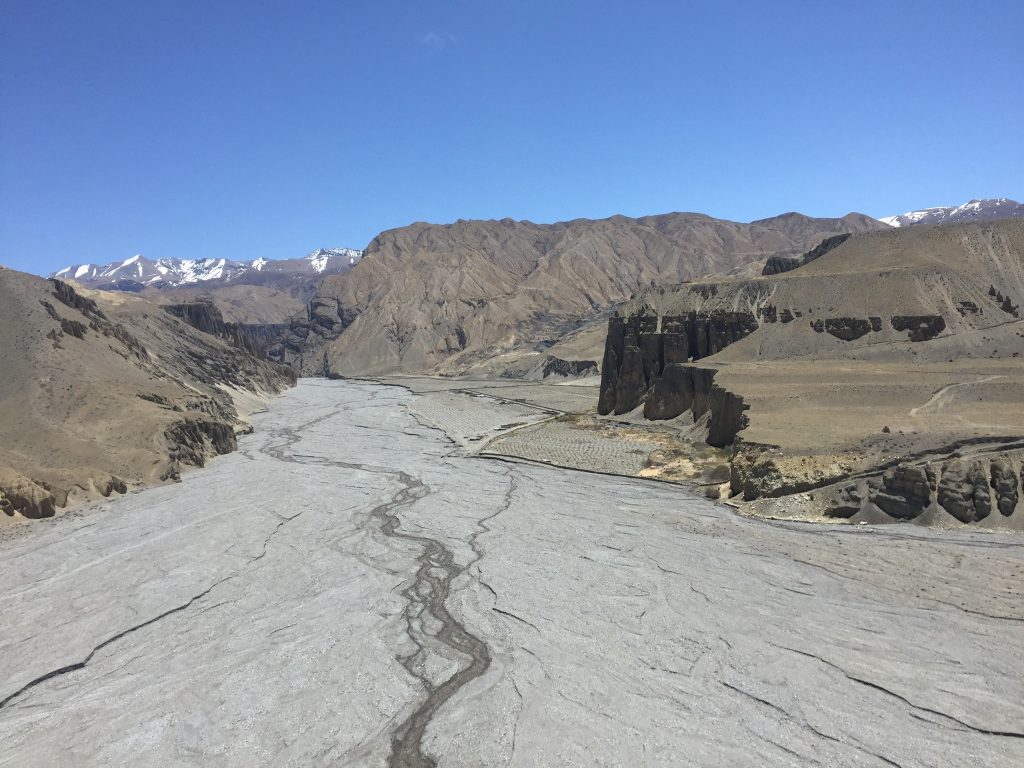 Rs 1 billion for the National Disaster Risk Reduction and Management Authority
Finance
Rs 13.59 billion for subsidised loans
One family: one insurance programme
Employees Provident Fund and Citizens Investment Trust to prioritise investments in productive sectors such as agriculture
Reservation for NRNs in the stock market
Peace process
Rs 1.4 billion to complete pending tasks of the peace process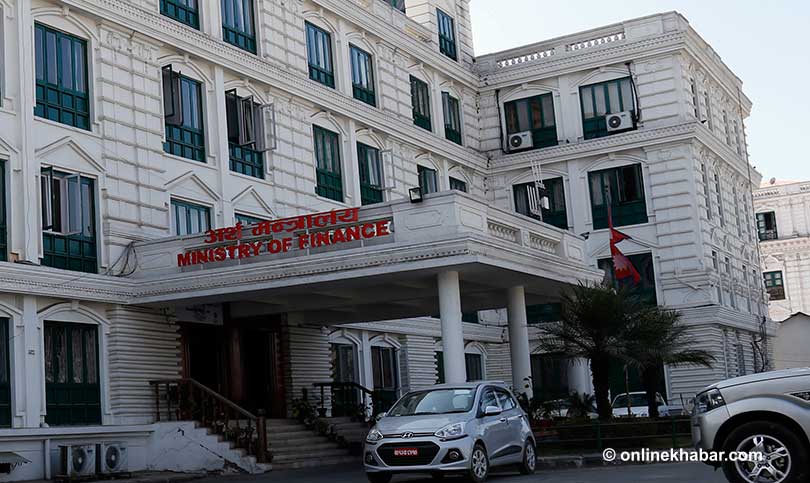 Peace and security and foreign affairs
National id card for all citizens in the next two years
E-passport and consular services to be made easier
Other major allocations
Funds allocated for provincial and federal elections
15% hike in civil servants' salary
No vehicles will be purchased for government offices
Tax-related provisions
A major change in tax rates: 1% for up to Rs 500,000 annual income (singles) and Rs 600,000 (married)
90% discount on sanitary pad customs charge