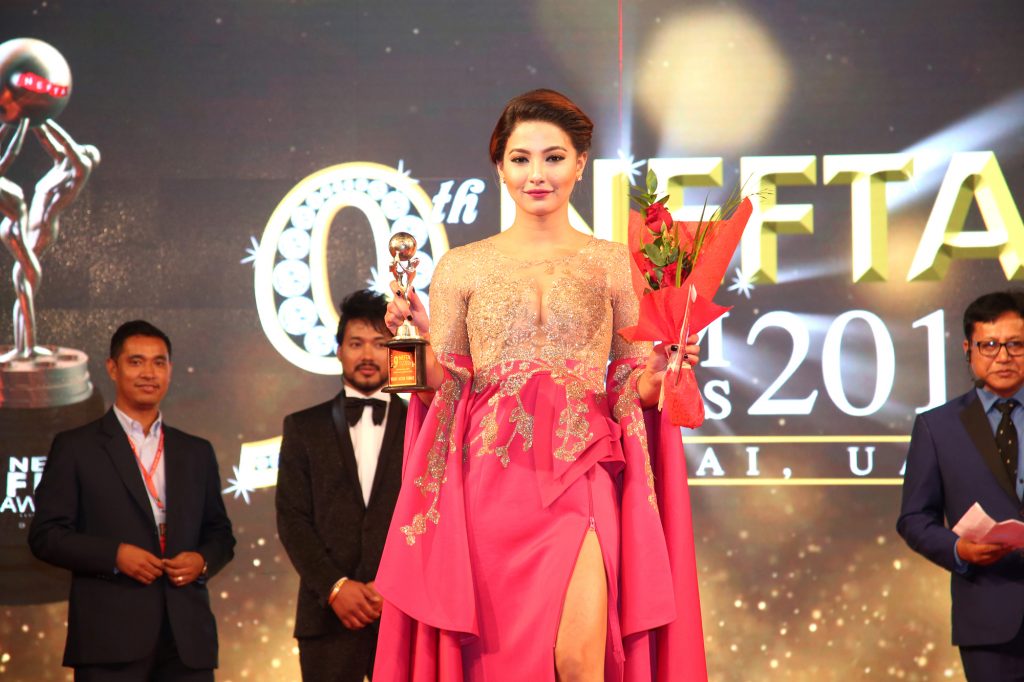 Kathmandu, December 5
The 11th edition of the NEFTA Film Awards will be held in Texas in the United States of America on May 27, 2023.
Nepal Film Technician Association (NEFTA) says the US will be the fifth country it has held the awards in. Prior to this, the NEFTA Film Awards has been hosted in Malaysia, Hong Kong, Qatar and the UAE.
Chairman Pushkar Lama says that the purpose of the award is to take Nepali films to the international market. For this year's award, NEFTA is collaborating with Fame Nepal, Aryan Films and US Khabar.
"We believe that it is the duty of NEFTA to internationalise Nepali films and we believe holding these events away from Nepal to places where there are Nepalis will help us do that," says Lama
Lama informs that NEFTA  will coordinate with the Non-Resident Nepali Association (NRNA) and the diplomatic mission there to organise the award.
Lama believes it is time that Nepal took advantage of being between India and China, two of the biggest film markets in the world, and promoted Nepali films accordingly. He believes award shows like NEFTA Film Awards will help play a role as a bridge.
Due to the coronavirus pandemic, the award could not be held last year. This year's edition will include films released in 2021/22 which will be watched by the jury in April.
There are 42 categories.