You are in the 21st century and in this era of modernisation and technology, the perception of people towards the world and its various aspects has changed drastically. However, there are certain things that people do not change their minds about and are stereotypical. One of those things is education.
You always want your child to secure standard marks in the examinations. Instead of letting them focus on extracurricular activities, you want them to stay focused on only their academics. If the children fail an exam, you consider them weak and make them hopeless about their careers. When it comes to education, particularly in a country like Nepal, such a stereotypical mindset is prevalent.
Although such a mindset can have a huge impact on a child's psychology and career, there are very few discussions on these matters. But recently, poet Nawaraj Parajuli and musician Rhythm Kandel have jointly brought a piece that tends to break the stereotype idea existing in Nepal's education system.
Here, the creators–Nawaraj Parajuli and Rhythm Kandel–share the background story of the piece and their intent behind this.
Questioning the system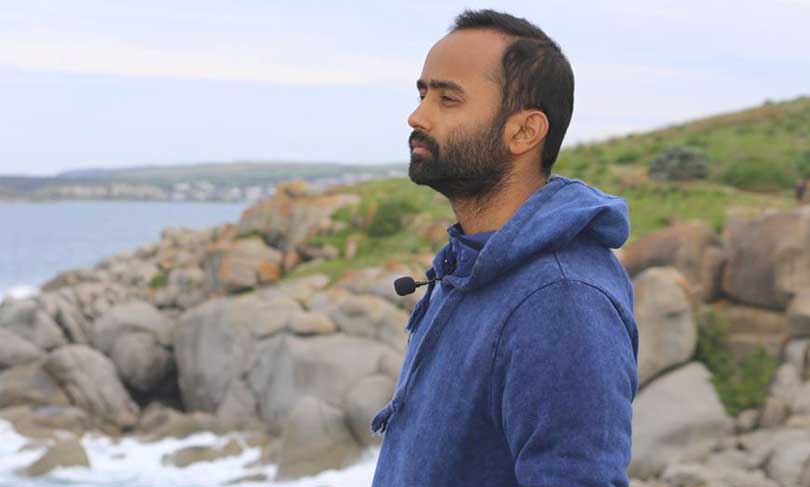 Famed poet Nawaraj Parajuli's recently released musical poetry piece, School, has posed a challenge to the entire education system. It depicts how Nepal's education system is failing the students and how it has remained detached to explore the students' potential.
The 21-minute piece also shows how hard it could be for a student who is good at sports and aspires to become a sportsperson. Likewise, the verses of the poetry also tell why the schools have not been the right place for a student with such a kind of aspiration.
Nawaraj Parajuli–the reciter, composer and writer of School–strongly believes in "learning by playing." Parajuli, who once was also a teacher says, "Extracurricular activities are not something supposed to take place only during leisure time. They should be connected to education for the entire time."
All of the characters portrayed in the poem–potential sportspeople, scientists, activists or others–are his real friends from school to master's level, the poet says.
"Those friends were geniuses in every sport, but they used to fail in exams," says Parajuli. He figured out two reasons behind their failure in the examination. In one of the verses, he explains these reasons.
Firstly, sports were everything for them, but sports were not integrated into education. The second reason was the language barrier. If they were asked any question in the classroom, they could have given the answers brilliantly in their mother tongue, but they lacked fluency in the Nepali language. In fact, they could discuss the question for hours in their mother tongue. But unfortunately, they did not have the option to use their own local language, says Nawaraj Parajuli.
Meanwhile, a verse reads: Tyo kheladi fail Bhayo hau / Khelnema pass bhayo / Lheknema fail bhayo [That player failed / He passed in playing/failed in writing.]
Exams and their failures
Similarly, Nawaraj Parajuli used to expect his friends to participate in international tournaments, but none of them participated in the international-level competitions. He also found out that none of his friends are involved in the sector they were good at during their school days.
"Then, I realised something is very wrong with this entire system and it triggered me to write School", he says.
This piece of art can be related to thousands of individuals whose prowess in extracurricular activities was neglected and unrecognised by the schools.
Then, this poetry also reminds you of the traditional idea that schools still follow. For them, every student holds similar potential. They believe that those who are good at mathematics or science are the only ones who are smart. This belief does not only sound illogical, but it has also affected the lives of thousands of students, discouraging them to pursue their careers of interest.
The poetry has also pointed out a fault in the examination method based on an unfair system to recognise the student's capability. One of the verses in the poem says, "Our education examined birds and fish by making them walk on the street, and swim in mud respectively."
"Our exam does not check what the student knows, it only checks what they do not know," says creator Nawaraj Parajuli. Adding, "We have lost many potential figures like Paras Khadka due to our existing educational model."
The musical poetry piece has featured 11 languages. "I found out that these people from diverse communities are related to the poem's story, so I decided to feature their voices in it."
A new approach to poetry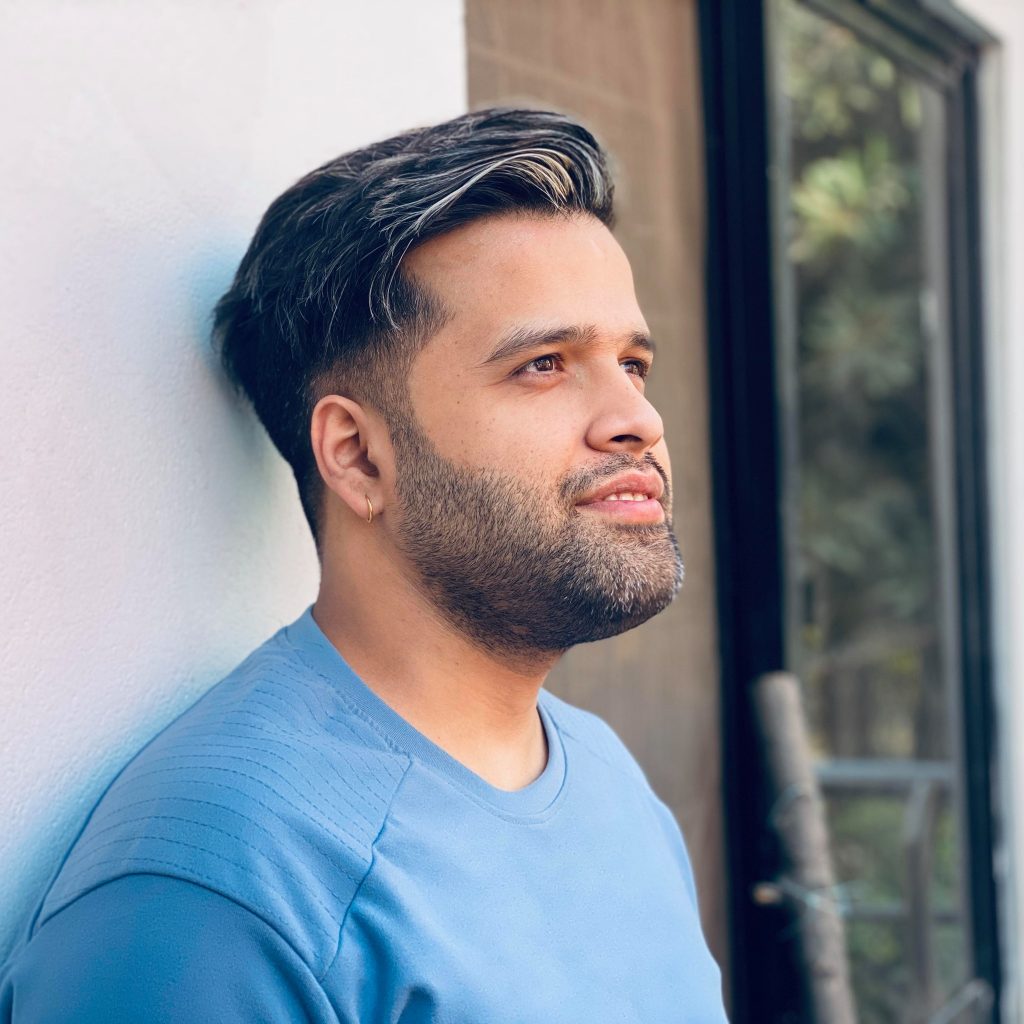 With the strong message and arguments, the poetry is also accompanied by soulful and profound music. It has experimented with various musical instruments such as violin, cello and santhali bells, which are rarely used in Nepali music.
The music arranger of the poetry, Rhythm Kandel, says it was a very challenging project for him.
"This project gave me an opportunity to additionally explore myself, musically," he says. "Similarly, the project also taught me to give a new approach to poetry through music."
It almost took one and a half years for the team led by Nawaraj Parajuli to complete the project. Multiple times, its verses were rewritten and the music was rearranged.
Likewise, Kandel also says he has a special attachment to the poem because he could relate to its line to a greater extent.
He especially has a close bond with the line that reads: Mero schoolko mantra "Lhek Lhek Lhek Lhek Lhek" thyo / Mero sathiko mantra' "Khel Khel Khel Khel" thyo." [My school's motto was "Write write write write write" / My friend's motto was "Play play play play play".]
"Except for a few schools, many of them still do not consider ECA activities as an important part of a student's life," says Kandel. "Due to such a culture, we have lost many talents who were potential artists, sportspersons and others."
Art for interpretation
The visual presentation of the poetry looks interesting. It features a portrait of Nawaraj Parajuli wearing perungo, a mask made up of bamboo for cattle to prevent them from eating crops. The mask at the end of the poem changes its shape and turns out as a cap.
According to the mastermind of the piece, Nawaraj Parajuli, there is a very meaningful message in that cover art, but he does not want to disclose it.
"I want the audience to interpret the image by themselves," Parajuli says.