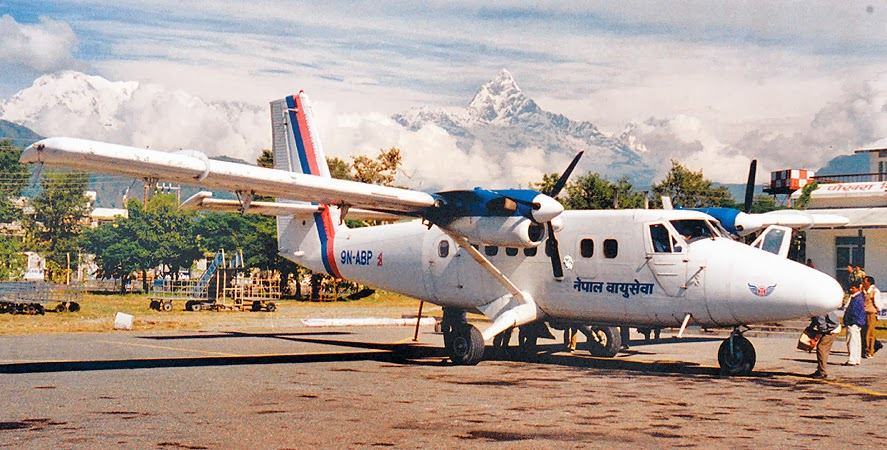 Kathmandu, October 31
Here is another bad news for the always-troubled Nepal's national flag carrier: the only aircraft that Nepal Airlines Corporation (NAC) was using for domestic flights has been grounded for the past few days.
It means the corporation is not operating any flights in the country these days.
An official at the corporation says the Twin Otter aircraft has been kept in Nepalgunj and a technical team is looking into it. "We hope that the plane will be repaired today," the official says.
Another Twin Otter aircraft has remained grounded in Kathmandu for quite a long.
The corporation also has a few other Chinese aircraft, but they are not fit to use.