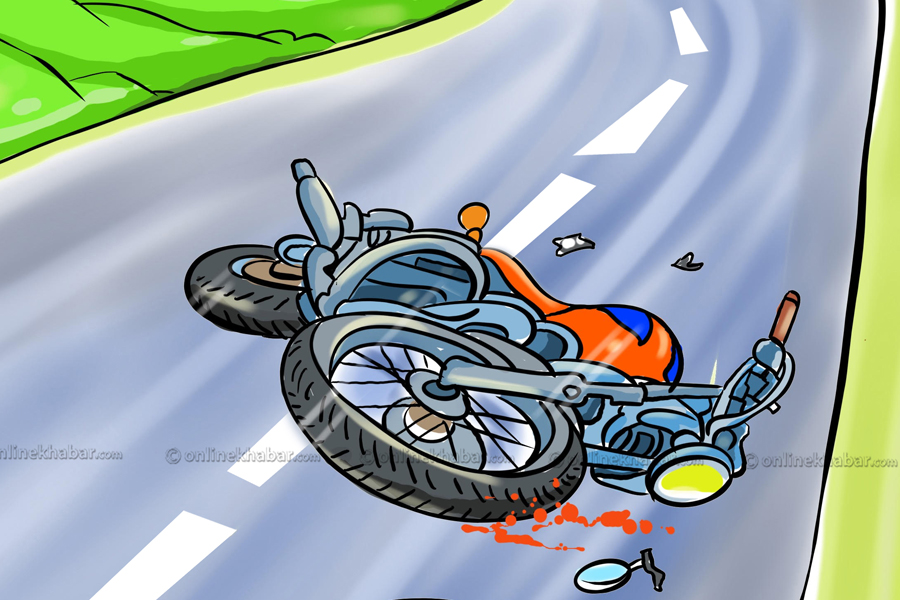 Kathmandu, October 1
A man died when a motorbike skidded off the road and fell into the pit in an under-construction bridge near Bagmati bridge at Shantinagar in Kathmandu.
The police have identified the deceased as 17-year-old Sushil Gurung from Changunarayan municipality-4 in Bhaktapur. He was the pillion passenger on the motorbike.
The motorbike rider who was seriously injured in the accident is receiving treatment at the Civil Hospital in Minbhawan.
The motorbike (Ba Pra 02-039 Cha 1197) was heading to Tinkune from New Baneshwor when the accident took place, said SP Kumodh Dhungel, spokesperson for the District Police Range, Kathmandu.
According to Dhungel, injured Saroj Gurung, 20, of Changunarayan municipality-4 in Bhaktapur, the motorcycle rider, is undergoing treatment in Civil Hospital, he said. Grurung has fractured his right leg.
Dhungel said, this is drink driving case and investigations are ongoing.