Lumbini, the birthplace of Lord Buddha, attracts many visitors throughout the year. This is primarily because Lumbini's importance is not restricted to a particular religion, but it is equally significant for the development of the tourism sector of Nepal.
One of the key attractions of Lumbini these days, besides the historic Maya Devi Temple, is several monasteries built by Buddhist communities in different parts of the world. These monasteries have made the place a hub to learn and experience Buddhist cultures that are in existence from around the world. Visiting Lumbini is not only fun but also a learning opportunity.
If you are looking for a break and want to get out from your everyday hustle, visiting Lumbini from September to December can help you wind down. It means July is the best time to plan.
Hence, today, we will help you with a focus on how you can make your experience of different Buddhist cultures more interesting.
Where to go?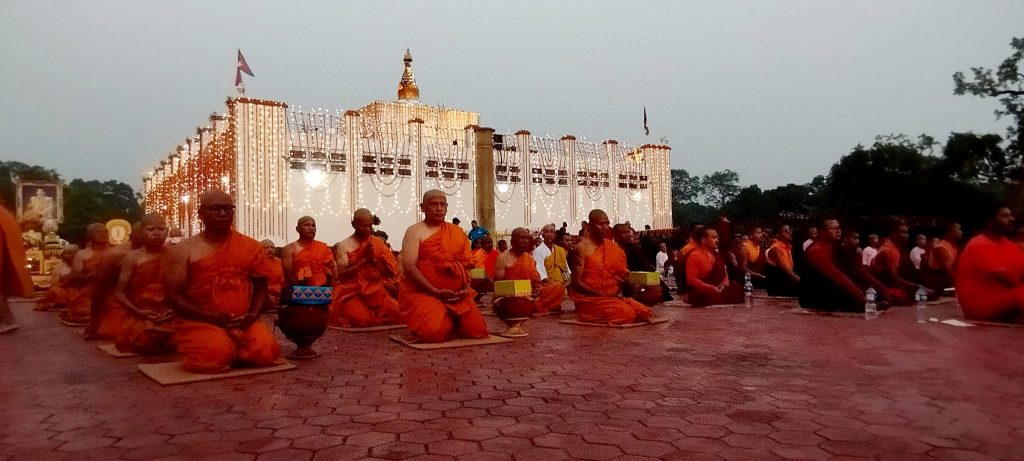 In Lumbini, monastic zones, a part of the Lumbini Development Master Plan, can be your focus if you are interested in varieties of Buddhism and Buddhist cultures. They also offer you a chance to indulge in the beauty of both natural and artificial heritage.
According to the Lumbini Development Master Plan approved by Nepal Government in 1978, the monastic zone is divided into two sections—the east and the west—comprising 32 monasteries representing different nations from around the world. Some are still under construction.
The East Monastic Zone represents the Theravada (Hinayana) school of Buddism and accommodates monasteries like The Royal Thai Monastery, Thailand; Canadian Engaged Buddhism Association (Bodhi Institute Monastery and Dharma Centre) (under construction); Mahabodhi Society Temple of India; Nepal Theravada Buddha Vihar (under construction); Cambodian Temple, Cambodia (under construction); Myanmar Golden Temple, Myanmar; International Gautami Nuns Temple, Nepal; Sri Lankan Monastery, Sri Lanka and Dhamma Janani Vipassana Centre, Nepal.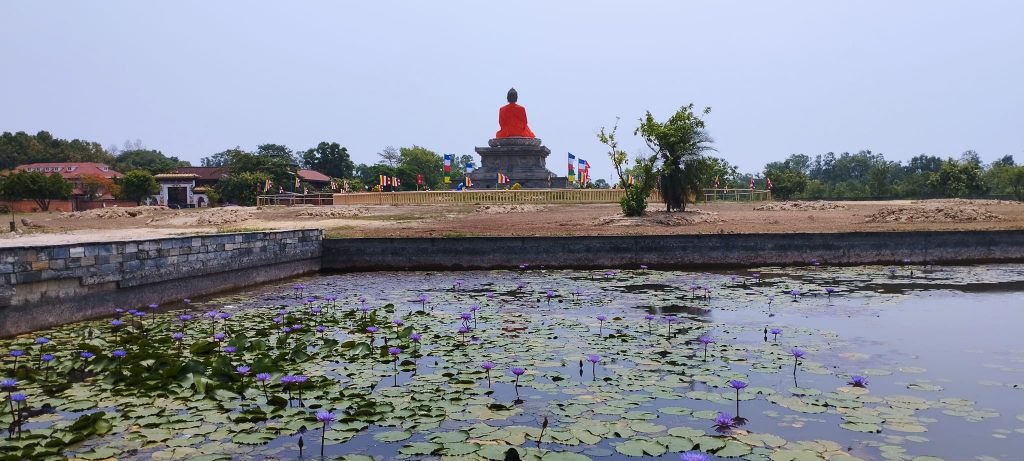 Then, the West Monastic Zone comprises Ka-Nying Shedrup Monastery (Seto Gumba), Nepal (under construction); Zarong Tgupten Mendol Dogna Chholing, Nepal (under construction); Urgen Dorjee Chholing Buddhist Centre, Singapore; Nepal Vajrayana Maha Vihara, Nepal (under construction); French Buddhist Association, France; The Great Lotus Stupa (Tara Foundation), Germany; Drigung Kagyud Meditation Centre, Laddakh; The World Linh Son Buddhist Congregation, France; Japanese Monastery, Japan (under construction); United Tungaram Buddhist Foundation, Nepal; Thrangu Vajra Vidhya Buddhist Association, Canada; Vietnam Phat Quoc Tu, Vietnam; Geden International Monastery, Austria; Chinese Monastery, China; Dae Sung Shakya Temple, South Korea; Drubgyud Chhoeling Monastery (Nepal Mahayana Temple); Dharmodhaya Sabha Nepal (Swayambhu Mahavihara); Karma Samtenling Monastery, Nepal; Manang Samaj Stupa, Nepal; and Pandirarama Lumbini International Meditation Centre, Myanmar.

You can be amazed at the beauty of these monasteries where you will be able to understand and experience how monasteries are built around the world having their own unique style and design.
Dos and don'ts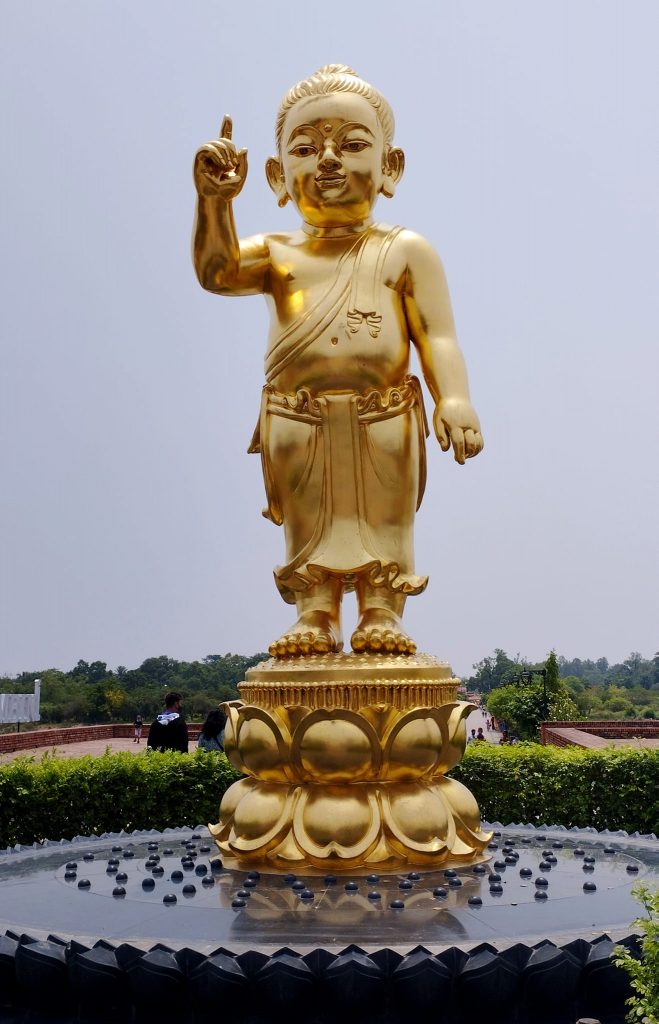 Some of the monasteries restrict taking photos and videos.
It is better you wear your socks as you will have to take off your shoes at these monasteries. And the sun is usually scorchingly hot in Lumbini, making your bare feet uncomfortable while walking on the pathways and restricting you to enjoy yourself fully.
Moreover, except for these monastic zones, other attractions inside the area are the statue of a standing baby Buddha, the central canal and its boating facility, the eternal peace flame, the peace bell, etc. Visit them too if you have time.
Boating on the canal cost you around Rs 80 for one-way travel.
There are a few monasteries that still do not welcome visitors due to the national-level pandemic policy of that particular host country.
Take electric autorickshaws as your guide
These monastic zones cover a big area. Hence, if you want to roam around comfortably, you can hire an electric autorickshaw (tuktuk) to get around. This costs you Rs 1,200 per hour, but it sure is convenient as you will have its driver as your personal guide who can direct you around.
These rickshaws are managed by a local authority and they have a queue system. Hence, there will not be any hassle while using them.
However, if you want to spend more time indulging in each of the monasteries, walking around might be the best option. But, be sure to take a map as you might get lost and walk around round and round.