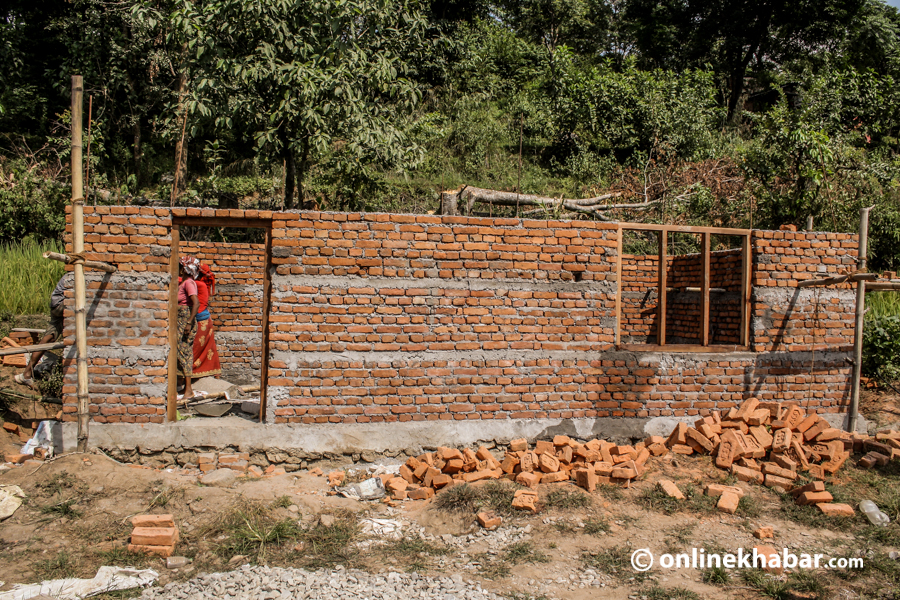 Lalitpur, February 10
The rural area in Lalitpur has witnessed a laudable performance in the post-earthquake reconstruction, the National Reconstruction Authority (NREA) says.
Addressing an integrity public hearing on post-earthquake rehabilitation organised by Transparency International Nepal (TI-Nepal) here on Sunday, NRA executive committee member Dr Chandra Bahadur Shrestha said the rural area of the district had surpassed urban areas in terms of post-quake reconstruction. "Lalitpur district has seen the completion of 26 per cent of reconstruction works of private houses. The rural areas are ahead in the progress of private house rebuilding".
Only 10,184 out of 28,482 beneficiaries have so far received the third instalment in the district.
On the occasion, Lalitpur metropolitan city's chief executive officer Prem Prasad Bhattarai assured to resolve the problem of reconstruction surfaced in its ward 22, Bungamati. Chief District Officer Bhagirath Pandey urged the NRA to step up reconstruction bid and pledged to extend required support to that end. TI Nepal treasurer Kiran Thapa also asked the authorities to expedite reconstruction by adopting transparency measures.
RSS