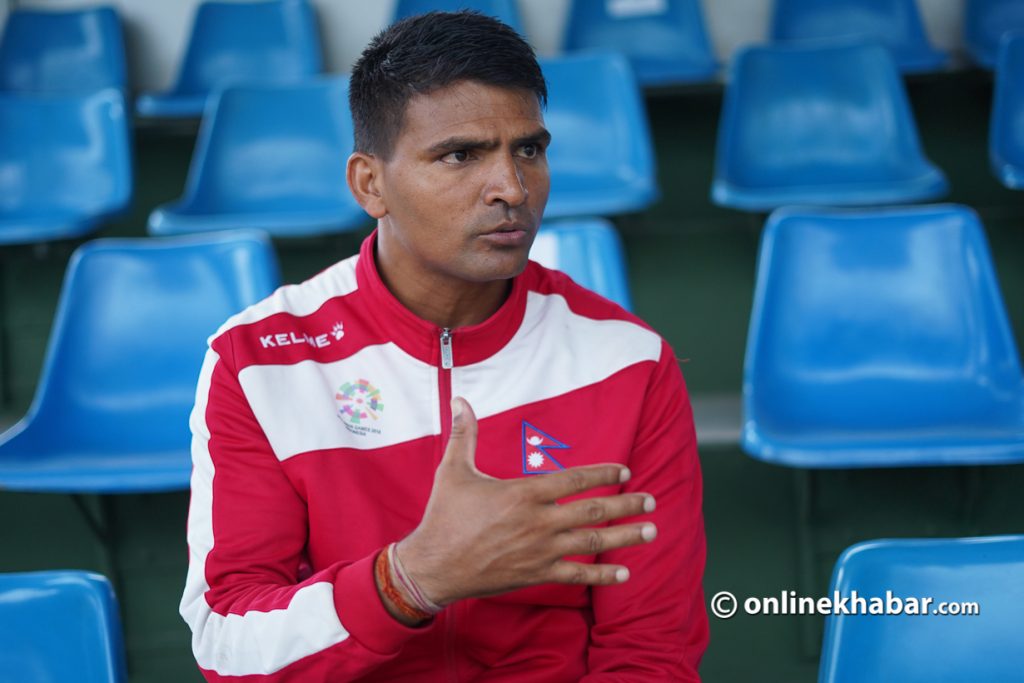 Recently, Nepali kabaddi player Lal Mohar Yadav has got selected for the ninth season of Pro Kabaddi, a men's professional kabaddi league in India. He will be playing for the team Bengaluru Bulls.
This is his third association with a foreign team and second with the current team. Yadav first got selected in Pro Kabaddi in 2018 for its sixth edition. Then, he was associated with the team Puneri Paltan. By involving himself in different foreign leagues such as India's prestigious Pro Kabaddi, Lal Mohar Yadav hopes it will help Nepal professionalise the traditional game that was falsely considered the unofficial national game of Nepal. But, for that, he demands organising domestic league events in the discipline.
Playing in Pro Kabaddi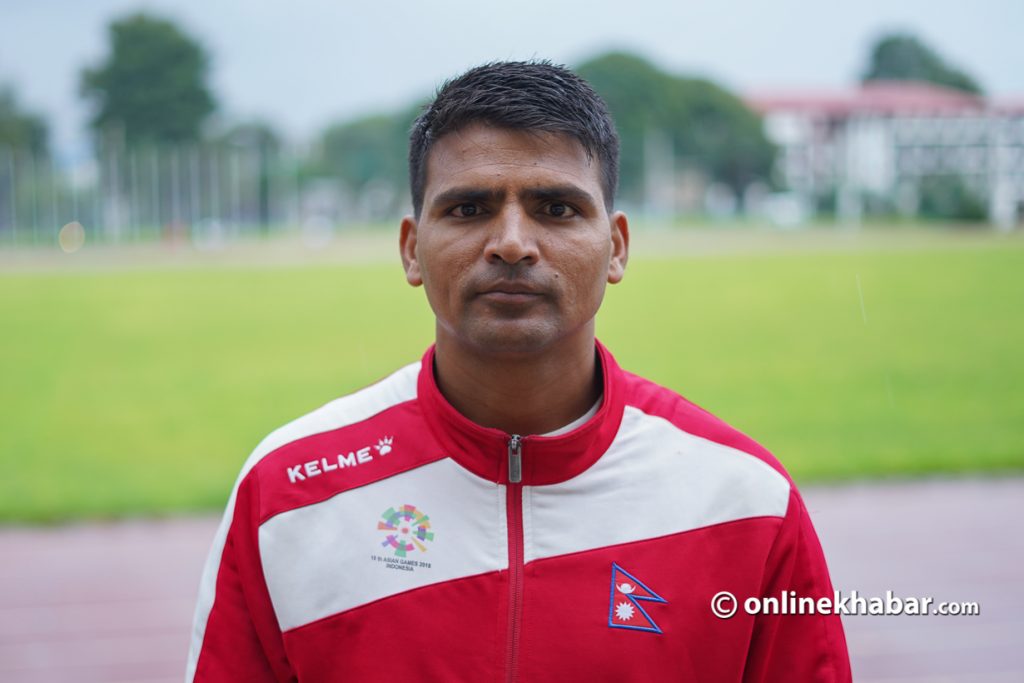 Bengaluru Bulls have spent INR 1 million for Lal Mohar Yadav, a 31-year-old raider, for Pro Kabaddi's season 9 set to begin in September.
While Yadav, a native of Siraha in southern Nepal, has already been selected two times earlier for the league, he has never got a chance to show his performance on the court. And, it makes him sad.
However, this time, he has high hope that he will be given a chance to show his skills in the competition. He is well prepared to give his best in the match.
Lal Mohar Yadav got attention among the selectors of both teams he has been into so far after his performance in the Asian Games of 2018 in Indonesia, where Nepal defeated Malaysia. It was the first time the national kabaddi team won against any big team. Yadav's performance in that match was remarkable as it impressed many individuals.
From popular to less popular disciplines
Lal Mohar Yadav never thought that he would become a kabaddi player. But, after joining the Tribhuvan Army Club in 2015, life took an unexpected turn.
Earlier, Yadav was only into wrestling, football and volleyball, but later his bold physique and experience in wrestling in the early days made him choose kabaddi for a further sports career.
After Yadav's entry into Tribhuvan Army Club as a kabaddi player, the team won gold medals in the seventh and eighth national games. Likewise, they also bagged the first position in National Sports Council Championship.
Yadav says that his earlier experience in football, volleyball and wrestling strengthened his running capacity and stamina, due to which he got easily enrolled in Nepal Army. "Unlike others, I did not have to put in more effort to get selected in the military."
Although Yadav has not got a chance to play in the league till now, he says he has learnt many things while being a part of it.
"As a part of the league, I got to practise with senior players, which enhanced my skills and there I also developed my communication skills," says Lal Mohar Yadav. "Additionally, I also got a chance to communicate with celebrities like Abhishek Bachchan, Akshay Kumar and Virat Kholi.
Kabaddi in Nepal: Present and future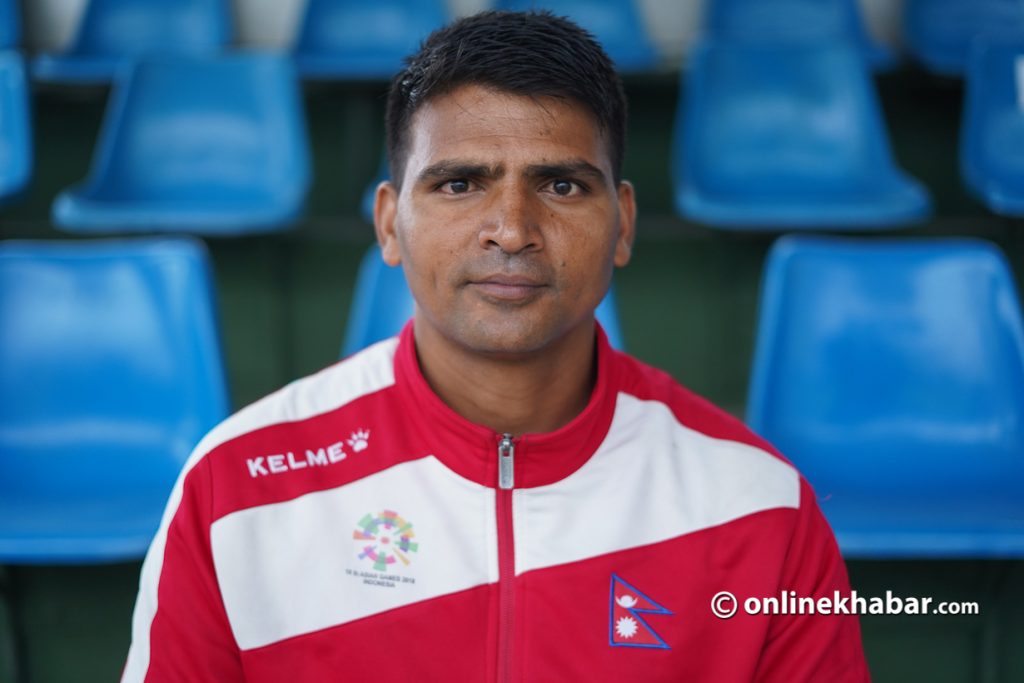 This exposure has made Lal Mohar Yadav realise the necessity of the kabaddi leagues in Nepal as well. While India has been organising a kabaddi league for around a decade now, Nepal does not have any league for the sport. Nepali kabaddi is limited to just a few competitions that too rarely take place.
After playing in the 13th South Asian Games of 2019, the Nepali team went to Bangladesh twice to compete in the Bangabandhu Kabaddi Cup. Before that, Nepal played in the 12th SAG in India in 2016 and the 18th Asian Games in Indonesia in 2018.
That means the Nepali kabaddi team have participated in only four international competitions since 2016.
Currently, kabaddi is also included in the President Running Shield, but it has not garnered popularity as other sports. Nonetheless, officials at Kabaddi Association say they are also planning to organise a league similar to Pro Kabaddi.
"For that, a lot of things need to be done," says Binod Prajapati, the general secretary at All Nepal Kabaddi Association. "We have been holding meetings with sponsors; the league will be announced after signing a deal with them."
But, Lal Mohar Yadav sincerely hopes this to happen. He believes the leagues not only give a chance for players to play but also help in exploring new and talented players.
"There are a lot of talented kabaddi players in remote parts of the country; the leagues can bring them to the forefront," Yadav says.