Kathmandu, October 6
Two organisations, Kids of Kathmandu and Sustainable Future, have handed over a fully-equipped two-storey building to Shree Golmeshwori Basic School, located at Mandan Deupur municipality-4, Kavre, on Wednesday.
Kids of Kathmandu is a non-profit organisation working for the children whereas Sustainable Future is a company that builds sustainable houses using rammed earth technology.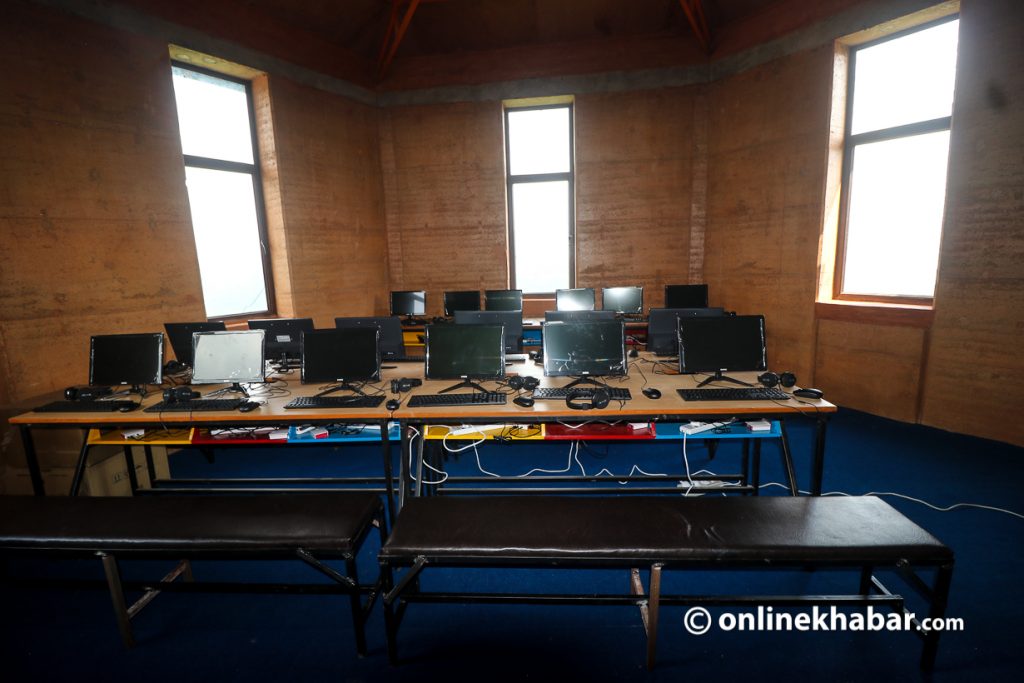 The two-storey building was also built with the technology used by Sustainable Future and has three rooms and one fully-equipped computer lab with 22 computers and a library, with the services of an e-library. It was built with the support of Moving Mountain, Fundacion Heres, MESH Architecture, and Nepal Initiative in cooperation with the municipality.
The building was inaugurated by the Mandan Deupur Mayor Tok Bahadur Waiba in the presence of Kids of Kathmandu Director Bhushan Dahal, and Sustainable Future co-founder Narayan Acharya among others.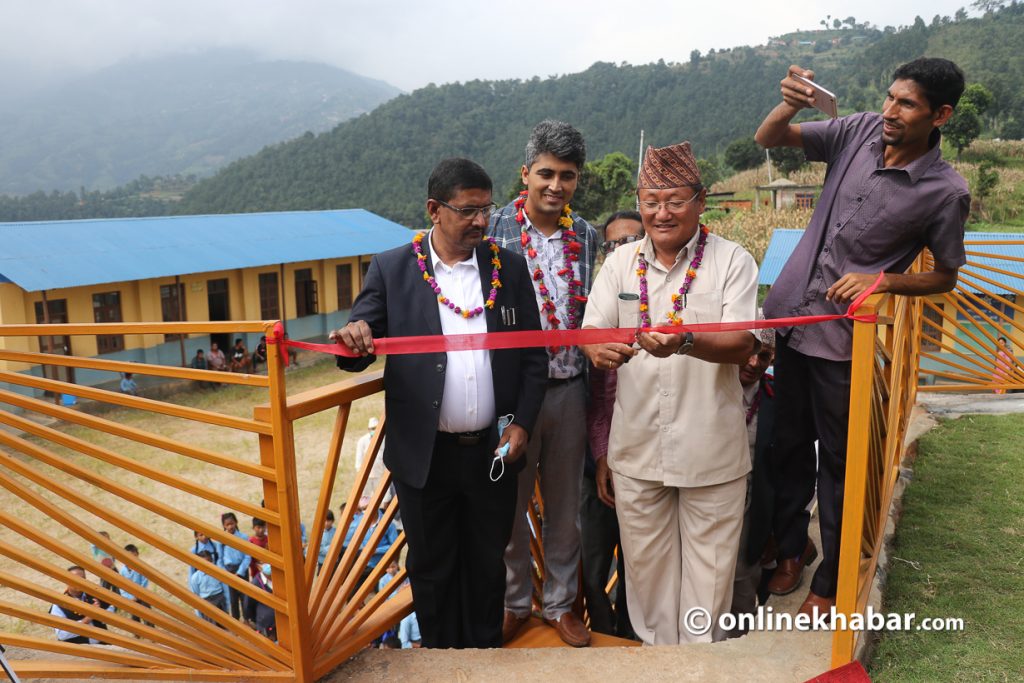 Dahal says, "We started this project in early 2020, and concluded this project with an estimated amount of around Rs 12.5 million."
Speaking at the event, Mayor Waiba said, "It is a golden opportunity for the school and students, Now, it is the responsibility of every one of us including teachers, management teams, parents, and people's representatives to protect and utilise the facility properly."
Shristi Sunar, a fifth-grader at the school, is happy that she will be getting to use computers and the library from now onwards.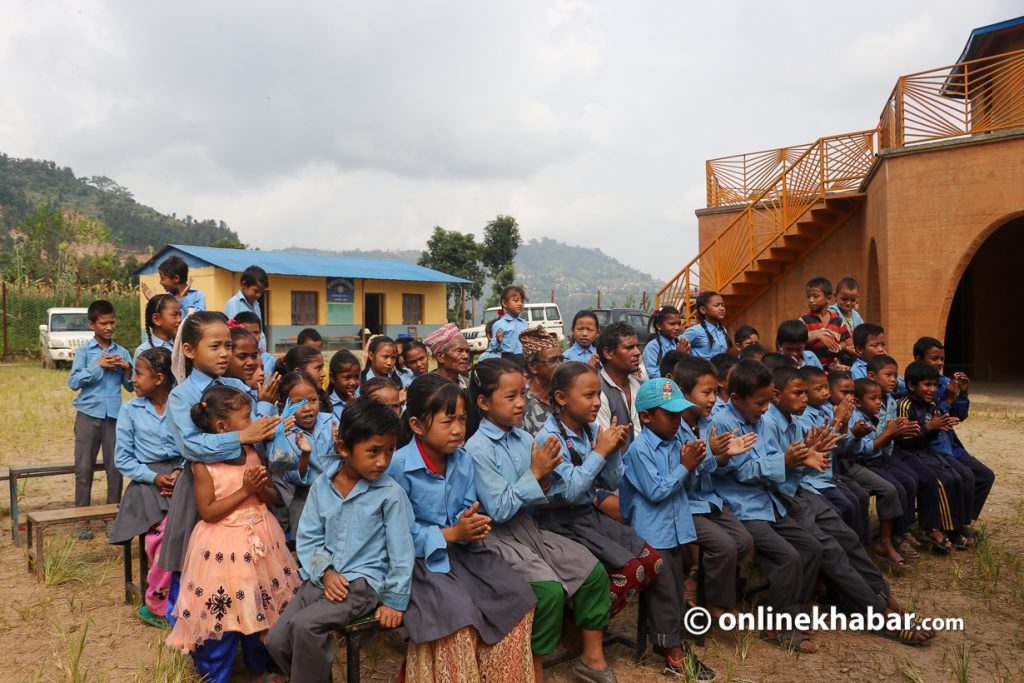 All photos by Aryan Dhimal