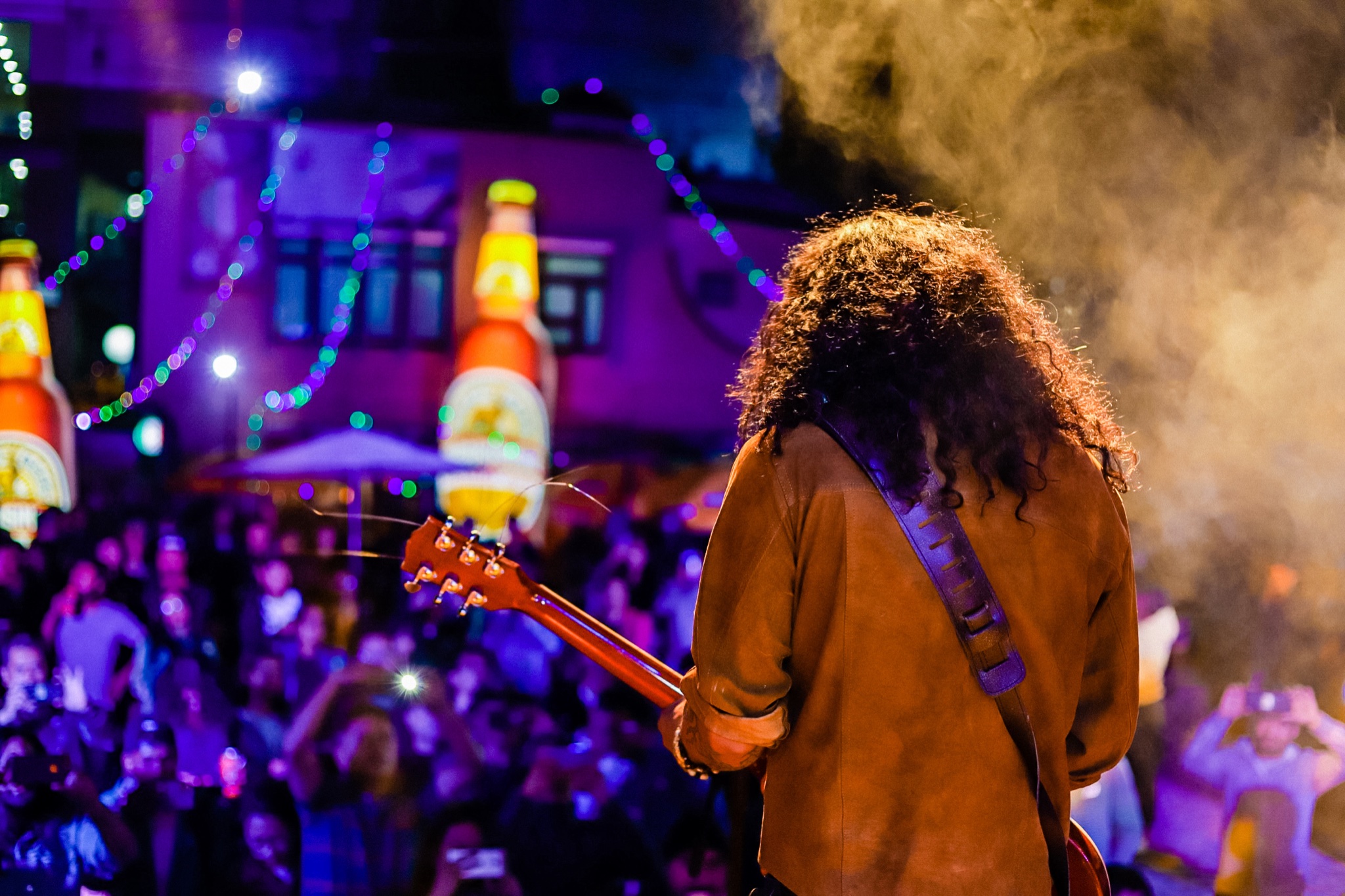 Avid blues enthusiasts Satish Sthapit and Sunit Kansarkar always wanted to do something big for the country's blues community. Having witnessed jazz festivals, rock festivals, and metal festivals taking place in the city, the two began to toy with the idea of starting a blues festival in 2015.
The idea resonated with both of them, prompting them to share it with their bandmate, Roshan Kansakar. Soon, the concept gained traction as a few more individuals joined in to help organise the festival.
One of them was media personality Raymond Das Shrestha. Shrestha, a partner at Attic Restaurant and Bar, embraced the idea and agreed to host the festival at his restaurant. That gave birth to Kathmandu Blues N Roots, which has not looked back ever since.
The objective of Kathmandu Blues N Roots has been to champion blues music, bring together aficionados, and revel in the music. The festival serves as a platform to unite musicians from diverse backgrounds, fostering mutual support and contributing to the growth of the music scene. Additionally, events like these play a vital role in promoting tourism. This mission has been accomplished in each of the past five editions.
The sixth edition of Kathmandu Blues N Roots is scheduled to take place at Hotel Himalaya in Lalitpur on November 4. This year's lineup includes the rock band Albatross, along with other bands and artists such as Mukti Shakya, Dev Rana, The Midnight Riders, EL Profundo, Trikal Tantrik, The Bear, Nok La Fiesta, Satish Sthapit Blues Explosion, Steven and Ainslie, and Project Pro.
Vibrant music fest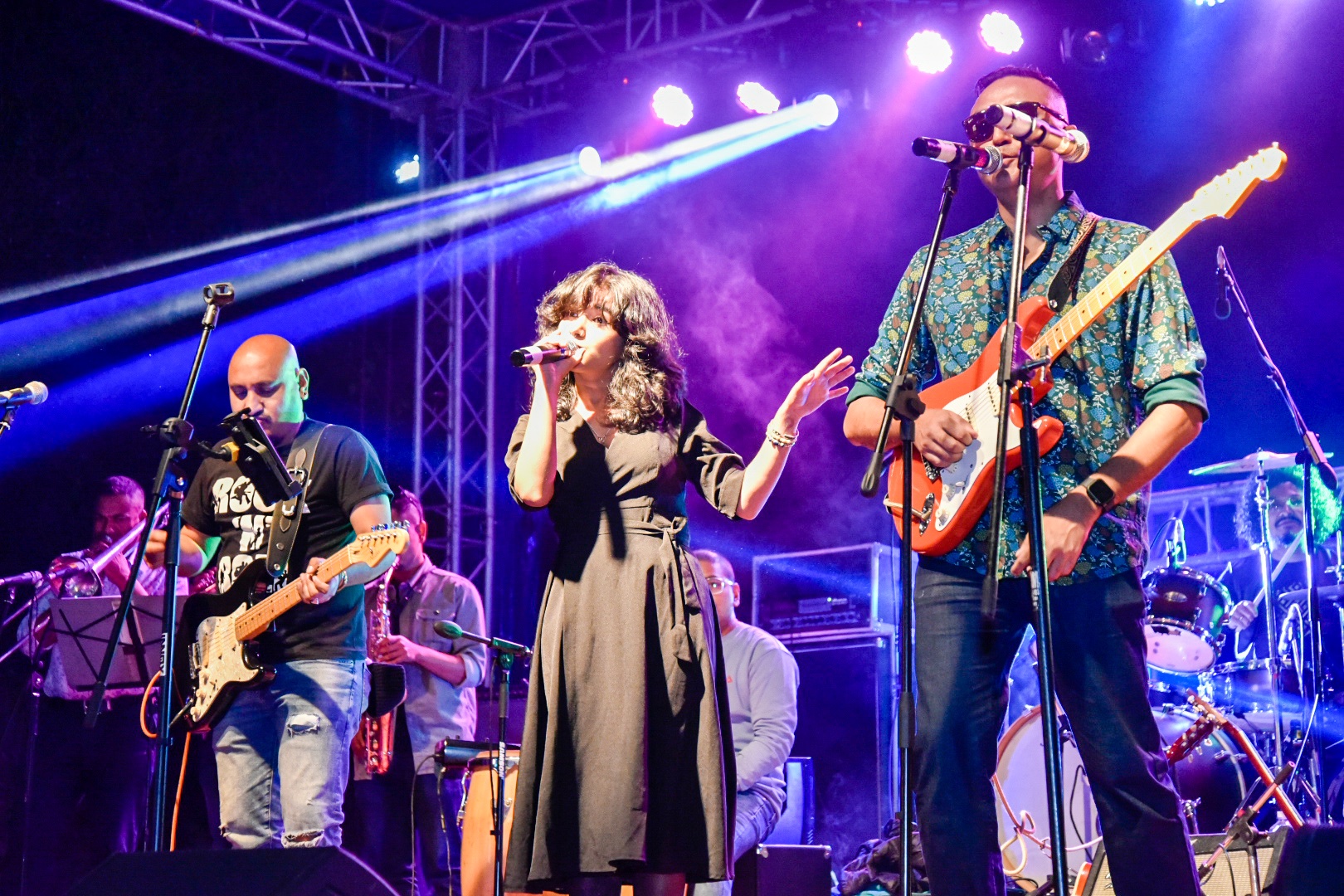 The first edition of Kathmandu Blues N Roots was organised in 2016. Sthapit still remembers it like it was yesterday.
"The show was intimate and vibrant," says Sthapit. "Many blues musicians and those who support the blues music scene of Nepal gathered in the fest."
Around 400 people attended, and Sthapit believes that all of them shared a common goal – to immerse themselves in the blues music being played that day. Since then, the festival has been growing remarkably.
Last year's edition, attended by over 2,000 people, serves as evidence of this growth. What is equally impressive is the diverse age range of attendees, with participants as young as 18 alongside people in their 70s. In addition, the festival has been making significant strides in enhancing its technical aspects, including sound quality, lighting, stage setup, and choice of venues.
Currently, Sthapit is gearing up for the sixth edition of Kathmandu Blues N Roots. The inclusion of the rock band Albatross in this year's lineup has organisers anticipating a larger turnout of younger audiences. Additionally, the festival will showcase a unique fusion of blues music with the traditional sounds of Kathmandu.
Passion before profit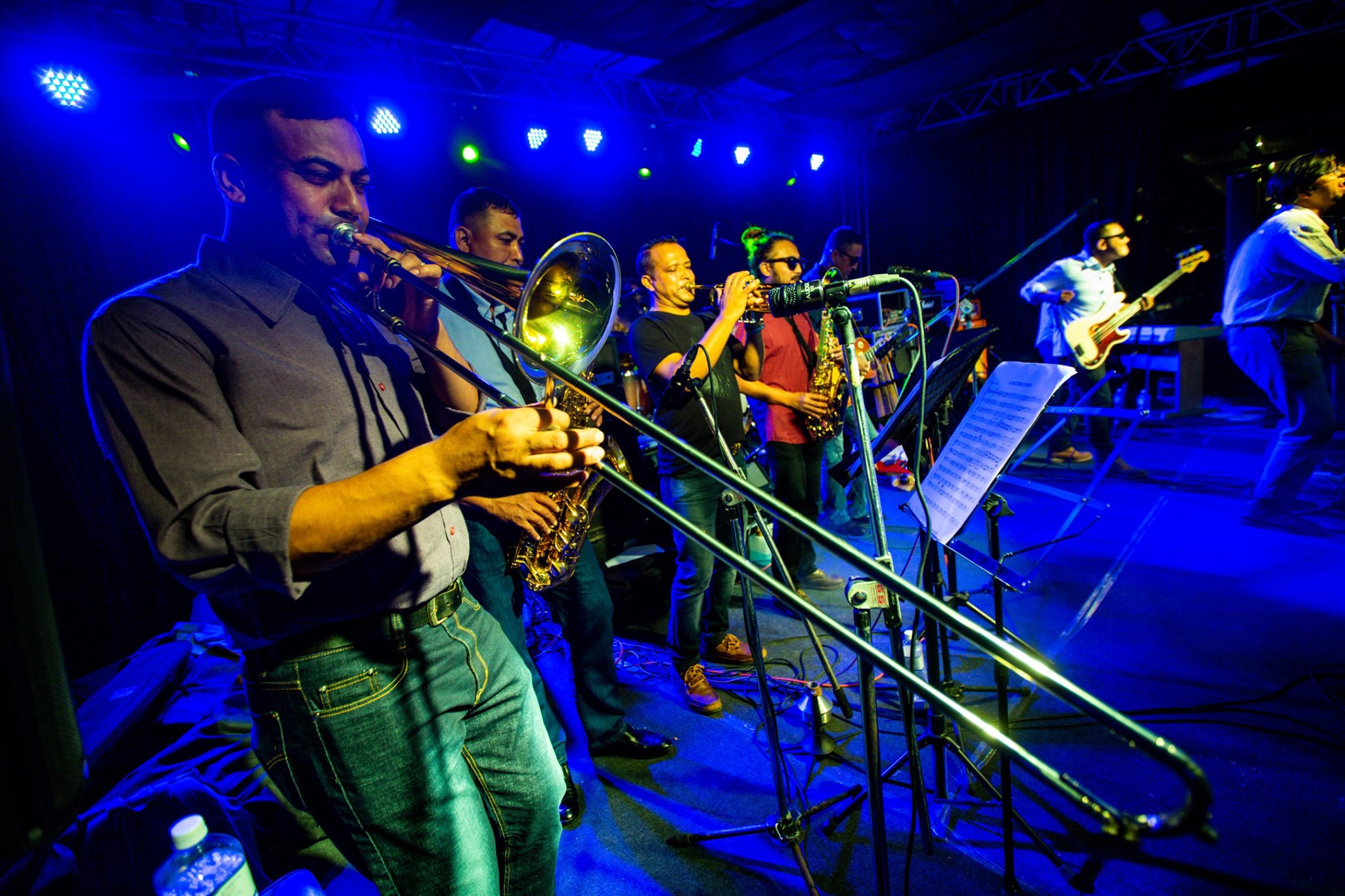 Kathmandu Blues N Roots is Sthapit's passion project. He is yet to make a profit from this.
"It is not the point of this festival," he says. "I'm happy with what we have been able to do. The support has been great from family, friends and everyone in the music industry."
The festival relies solely on word-of-mouth from family, friends, and fellow musicians for its promotion. They do not allocate funds for promotional materials. This is mainly because Kathmandu Blues N Roots is more than just a live music show. For the organisers, it is a space that brings together musicians from diverse backgrounds under one roof. Additionally, Sthapit emphasises that the festival provides the audience with an opportunity to experience the beauty of live music.
Sunny Mahat, the bassist of The Midnight Riders, a blues band that has been performing at Kathmandu Blues N Roots since its inaugural edition, shares Sthapit's sentiment. He also views the festival as a platform that brings together musicians from diverse backgrounds.
Likewise, Mahat has also observed many changes in the festival since the first edition.
"The number of people is growing each year," says Mahat. "In the initial days there used to be only known faces in the audience but now things have changed, new people are coming notably." 
Sthapit says that the festival serves as an educational platform for learning about blues music. He goes on to mention that it also provides a valuable opportunity for talented artists, allowing attendees to discover their potential.
Mahat adds that music festivals like this not only foster the growth of the music industry but also make significant contributions to the development of the tourism sector.
Generous artists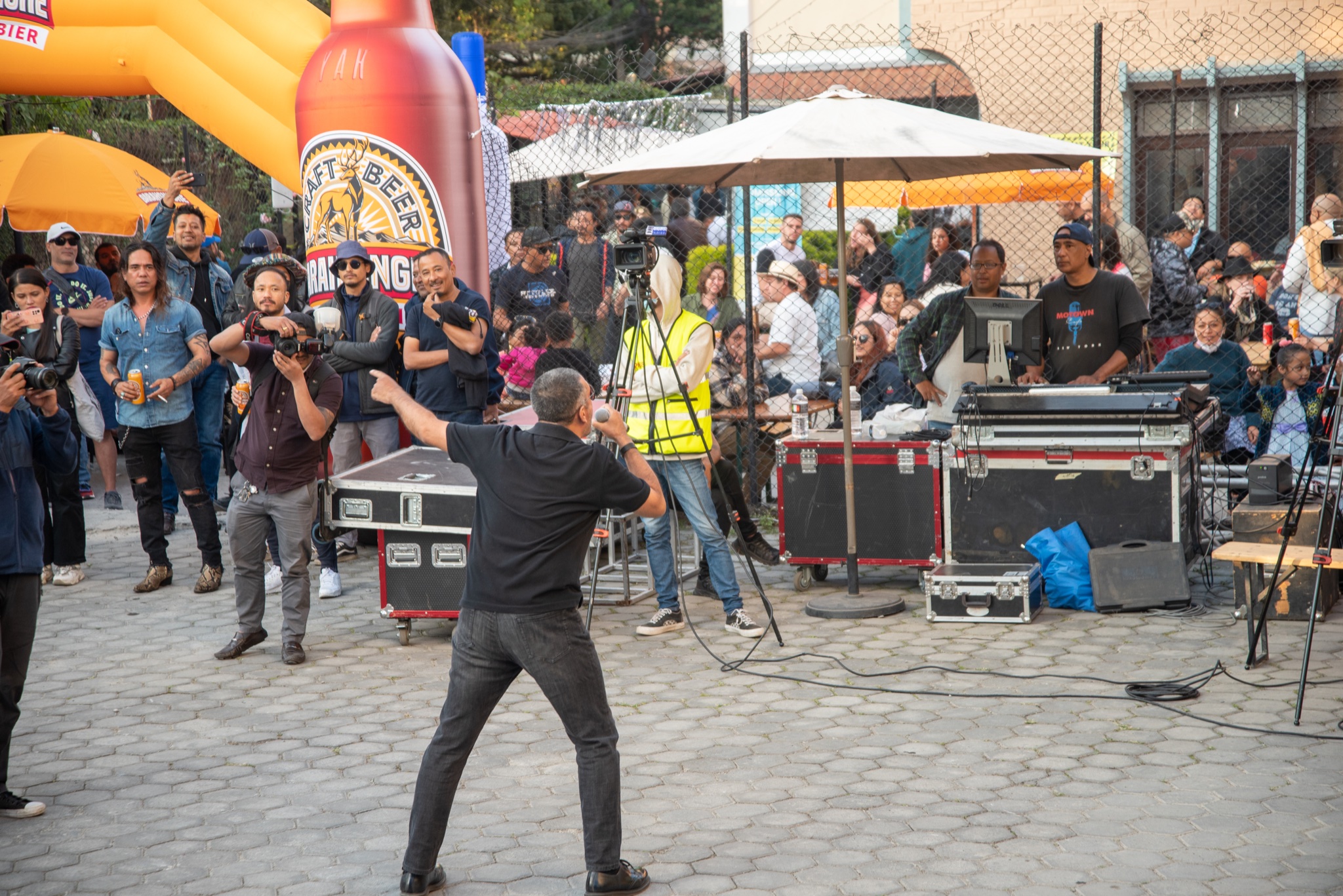 Choosing the lineup of artists poses a significant challenge in organising a music festival. Given the ever-changing music preferences of the audience, organisers must carefully select the lineup, which can be an added burden. However, Kathmandu Blues N Roots stands out in this regard. They are not weighed down by the intricate task of meticulously crafting the festival lineup.
Sthapit mentions that once they announce the festival, artists readily express their interest in performing. This applies to both local and international artists, who show a similar level of enthusiasm.
This year there will be six international artists in the festival who will be collaborating with various Nepali bands.
Sthapit wants this festival to continue forever and wants to bring more international artists for upcoming editions. 
"I do not have commercial dreams but in the future, I want to see many other good artists performing on the stage of Kathmandu Blues N Roots," says Sthapit.