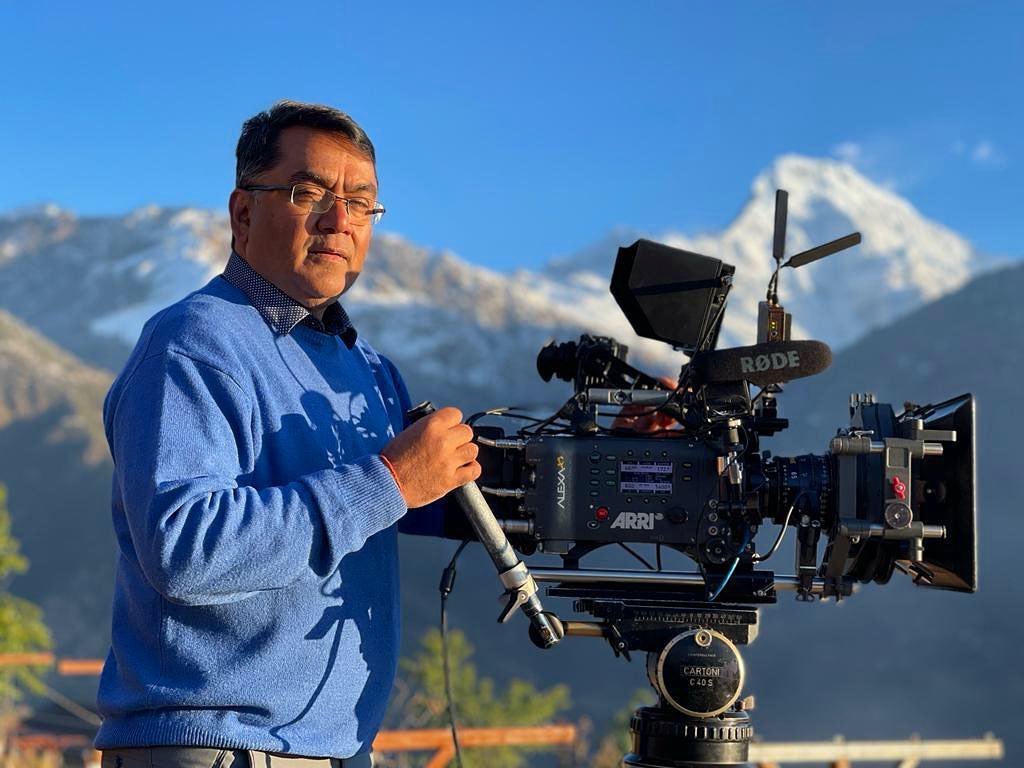 Dentist and implantologist by profession, Kapil Rijal always wanted to make a film since his early days, but his dream has come true just recently, with his debut directorial project Harry Ki Pyari released last week.
There are a couple of reasons that inspired Dr Rijal to become a movie director. Firstly, his biggest hobby is watching films of different genres first across the world. Secondly, his father, senior gynaecologist Bhola Rijal, is an established name in the Nepali film sector with his contribution to superhits such as Saathi, Ek Number Ko Pakhey, Nepali Babu and many others.
"Previously, I have worked in short movies and music videos, but the ultimate target of all these things was to direct a movie," a smiling Kapil Rijal says, "Finally, this has come true now."
His directorial journey
Rijal would have already made his debut in the film industry in 2020 through an English film if everything had gone as planned. "I was in the United Kingdom then and was in conversation with the producers for the project. I was planning to feature Samragyee RL Shah from Nepal," he says, "But, the pandemic shattered it all."
Rijal still lives in the UK but managed a long leave to come to Nepal to revive and achieve his long-standing dream.
Harry Ki Pyari features big names in the Nepali film industry such as Jitu Nepal, Samragyee RL Shah, Bijay Baral and Laxmi Giri. Yet, the debutant director says he did not face any difficulties in coping-up with the famed actors. They were very easy on the set, Kapil Rijal says.
He appreciates his entire team for making the shooting and post-production go smoothly. "I feel blessed and lucky to have such a lovely team."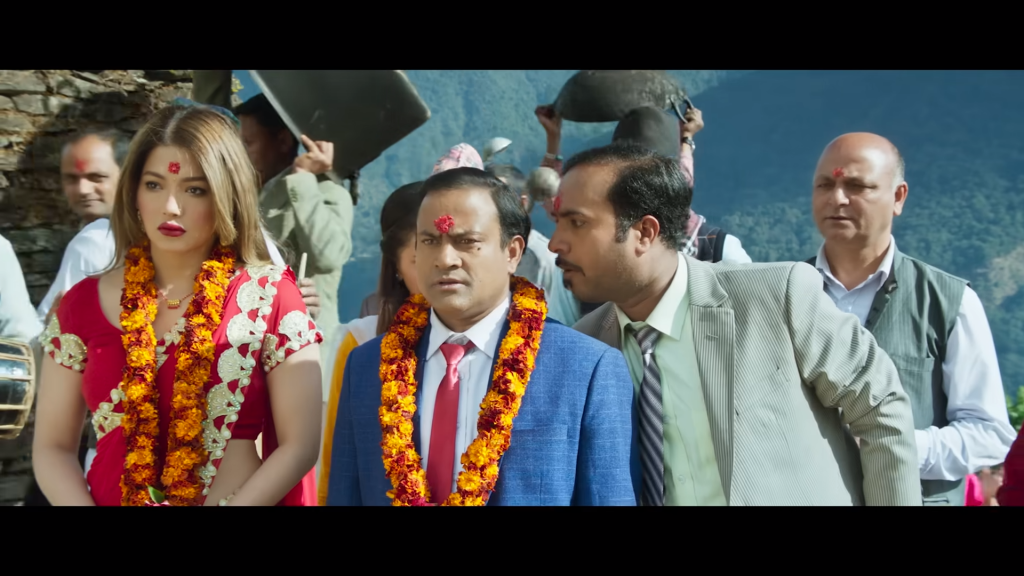 As he was living in the UK for the last 30 years, Kapil Rijal, however, was not familiar with the rural lifestyle as well as the climate and weather conditions of Nepal. He says he had to work hard to get accustomed to them.
Yet, the debut film has energised Rijal for the upcoming days. Now, he aspires to contribute to the Nepali film industry through his newly established production house, BR Production. He says Nepal is a land for creativity, people are brilliant here, but there are fewer opportunities.
"I want to give opportunities to those creative minds. I want to collaborate with them by producing their works or by offering other possible help," he says.
Helping the industry get better
Meanwhile, Kapil Rijal says he not only wants to contribute to the Nepali film industry but wants to pay back to the motherland by helping its overall development. For that, he says he wants to make social and cultural films which could inspire social transformation in the future.
He says there are thousands of local stories in Nepal that have not got a space in the films. Working out on such content will definitely do good for the industry as well as society. Projects like Kabaddi and Jhinge Dau are some good examples, he says.
Further, he also urges aspiring directors to focus on authentic stories so that people can easily relate to them.
Another thing that makes Kapil Rijal proud about directing Harry Ki Pyari is that he has explored an unknown side of Jitu Nepal, who has been in the industry for the last 27 years and is well known for his comedic roles. In this film, Nepal has been out of his comfort zone and played a role of a serious character.
Nepal says that Harry Ki Pyari has boosted his confidence to play diverse roles in upcoming projects.
"I learned various aspects of acting while adopting a role of a serious character," says Nepal. "In all these years, I never got a chance to explore this version of me."
Rijal considers himself lucky enough to become the first person to discover this side of Jitu Nepal. He wonders why other people from the industry have not done so for such a long time.