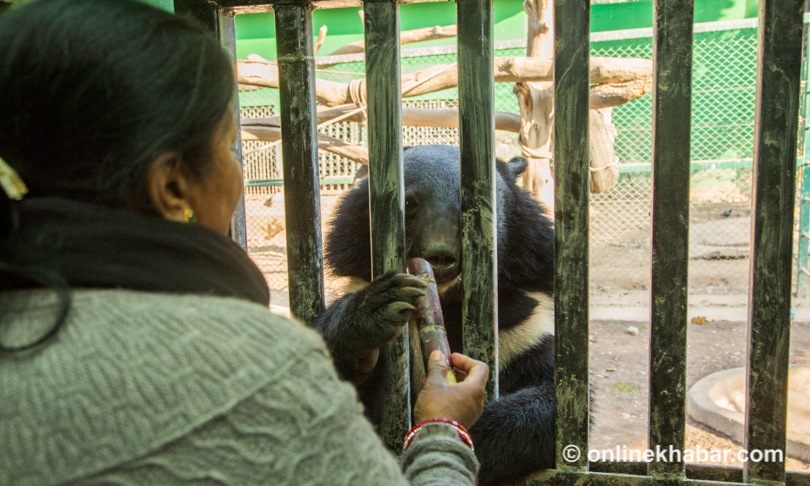 Maiya Kapali does not remember anything more heart-wrenching than the demise of five-year-old Simba, a leopard raised at Nepal's Central Zoo in Kathmandu, around a year ago. Kapali does not know what exactly killed her, but she remembers the female cat was not in good health for around three years.
"I had to take care of her more than my own children," Kapali, a zookeeper recounts the loss, "I have raised so many animals here; but Simba remains my all-time favourite because I had given my most sincere affection to her since she was brought here."
The nursery love
It has been 11 years since Kapali started working at the zoo. For the first four years, she was stationed at the store and assigned to manage feed for the captives. Then, she was transferred to the 'nursery', where young animals—including those born at the zoo, brought from other forests and national parks or confiscated by police from traffickers–are kept and taken care of.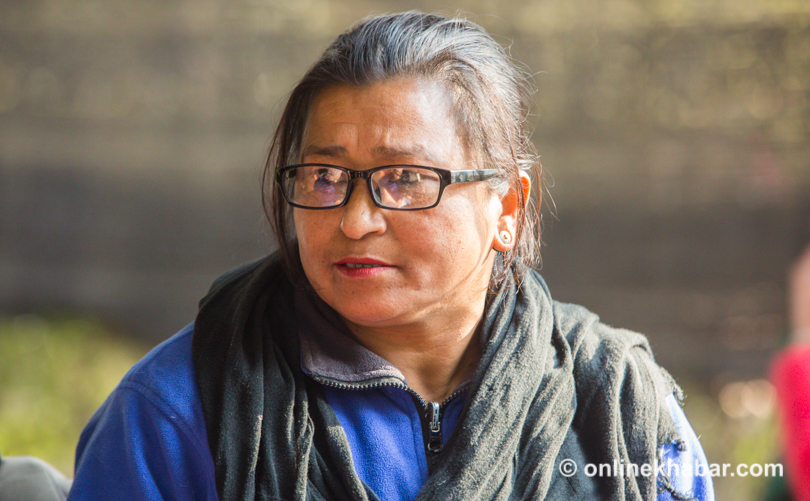 "In these seven years, I have nursed and raised dozens of grey langurs, leopards, bears, rabbits and wild boars among others," she informs, "Many of them have already been taken somewhere else whereas some like Simba have already died."
Kapali's latest 'babies' have been Chimpu and Champa, two young chimpanzees Nepal Police rescued from the clutches of an international wildlife smuggling racket around three months ago. Champa, female, is around six-month-old whereas Chimpu, male, is two months younger than his companion.
Nepal is emerging as a major hub for criminal gangs moving wildlife and animal parts around the globe https://t.co/vtzmAQSgL3

— New York Times World (@nytimesworld) December 20, 2017
Two senior staff of the nursery—Kapali and Ram Kaji Pahari—are busy taking care of these two young animals every day and night for last three months. "We have to feed them fruits and vegetables at least six times a day," Kapali informs, "Because they are so young, we have to give them milk and other nutrients including formula powder, vitamin and protein supplements."
"They are in a new habitat; therefore we have to give them medicines to prevent likely illnesses," she adds, remembering the young apes had undergone a severe weight loss while they were smuggled to Kathmandu from Nigeria.
"Each of them weighed around four kilos when they were brought here. Now, their weight is normal to their age," Kapali is elated as she shares, "They are growing quite healthy these days."
For Pahari, however, these kids are still problematic. Probably because it is his responsibility to take care of them during nighttime when there is generally no one to assist him, he says their improvement is not satisfactory yet.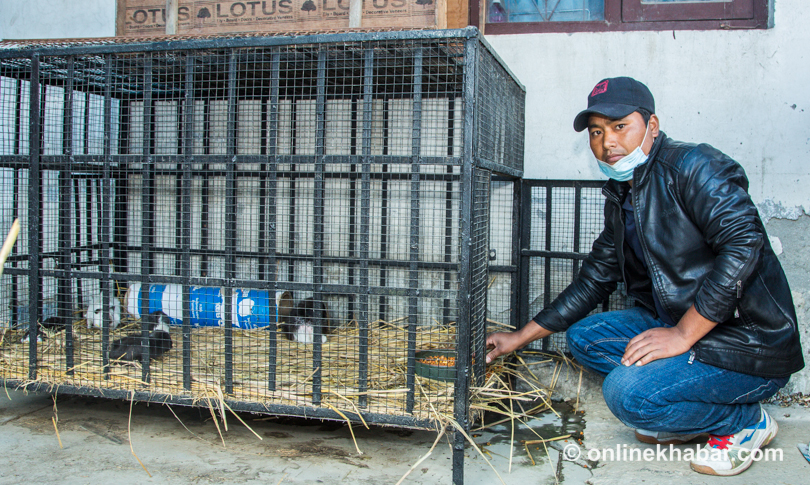 "They have to be kept inside a cosy room. The room temperature has to be maintained at around 30 degree Centigrade," Pahari informs. The zoo administration, therefore, has kept them in an air-conditioned room, "But, sometimes we face sudden power outages and air conditioners do not work."
"No matter it is the midnight or the chilling wee hour, I have to wake up once I come to know that electricity is gone, and switch the generator on to maintain the heat."
Before he goes to bed, Pahari has to give them milk and apples for the last meal of the day at around 11 every night.
Hopes and fears
As governments of Nepal and Nigeria are yet to settle if the chimpanzees will be repatriated to Nigeria, and if yes, when and how; the zoo administration, in a bid to prevent any controversy related to them, has recently decided to bar journalists and other people from visiting them.
Both Kapali and Pahari wish that the two governments reach a settlement soon.
"We have been raising them as our own children. Now, we have heard that they will be taken back after they become completely healthy," Pahari says, "It, for sure, will be an emotional moment for me."
"Everyday, we sunbathe and massage them; we hug and cuddle them; we feed them and clean their excreta," he seems quite aggressive, "So, how can you ask what we feel when they will be gone from us?"
Kapali is not as aggressive as Pahari; but her intimacy with the young animals is also quite heavy. "I carry them on my bosom and back as my own kids. We have given them names from our own country and culture. They should be kept here as the zoo is capable of taking care of them throughout their life."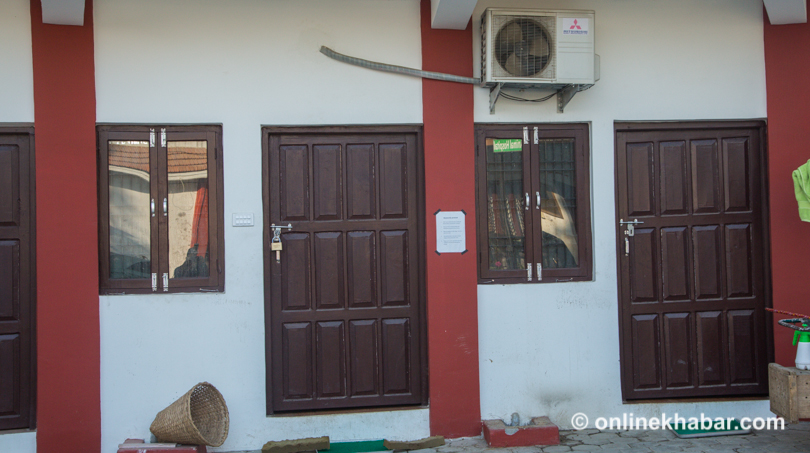 Senior zoo officials, however, refuse to comment on the two captives which have received attention from wildlife enthusiasts from around the world. "We have been told by the government not to share any information about them," the Office Chief Rachana Shah informs, "Rest assured that they are okay."
Shah's assurance, however, does not convince her staff. "No, the government should ensure that these chimpanzees are kept here," Nil Kumari Jonche, a former nursery staffer, says.
'It's not only the nursery that harbours affection'
Jonche's desire to keep them here, however, has different motives than that of Kapali and Pahari. "The zoo does not have chimpanzees for last many years; therefore Champa and Chimpu will be the most attractive assets for us."
The veteran has already spent nearly 35 years at different departments here in the service of animals including 25 years at the nursery. "The number of animals I nursed is above some hundreds. So are the stories of affection and abandonment."
Perhaps, that is why, she does not want to turn nostalgic and show 'unrealistic' affection with the 'kids' which she has already lost; she rather wants to focus on her current assignment, which according to her, does not involve any less intimacy than the nursery job.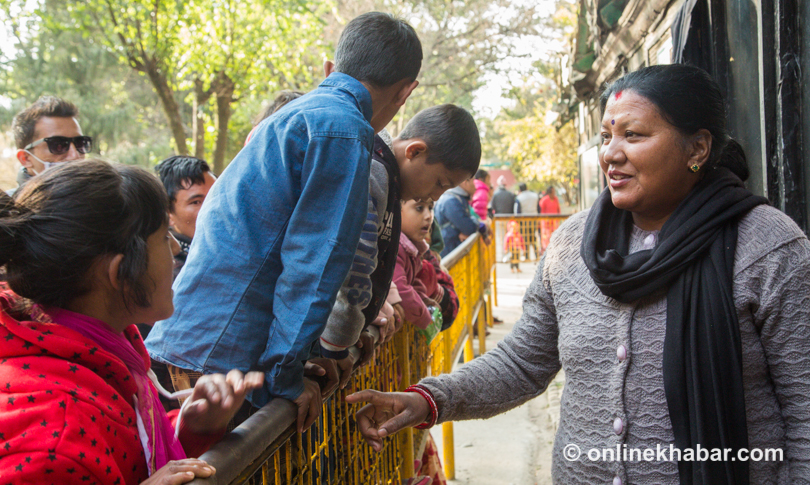 "I am responsible for the good health of over 100 fish, eight bears, four leopard cats, three leopards, six porcupines, 11 red-eared slider tortoises, seven turtles, four pythons, few common cobras, 40 rats and mice, 80 guinea pigs and many more." It seems she individually recognises each and every animal in her custody.
Among them, her favourite has been Kale, a five-year-old male Himalayan black bear. "This boy understands my language and follows my order," Jonche says, showing many photographs and video clips she has captured while playing with him.
"Once I ordered him to uproot the grass outside his cell and he did within one hour," she says, "Whenever I go close to him, he approaches me and asks to play with."
Currently, there are four black bears at the zoo. While Kale was born and brought up there, three have been brought from the Chitwan National Park. Kale is the eldest among them.
"He is not only the 'don' among bears, but the hero of my entire section," Jonche says, "He is the most obedient."
However, she complains that it is growing quite revolting "influenced by his new mates from Chitwan."
Jonche will retire in next few years. For now, she just hopes that Champa and Chimpu will be handed over to her section after the nursery raises them up for around next two years so that she can keep them under her command. Perhaps she wants to make them more obedient and more lovable than Kale.
"After all, it is love and affection that brings all species together. For me, they will be like my own children once they are in my section."