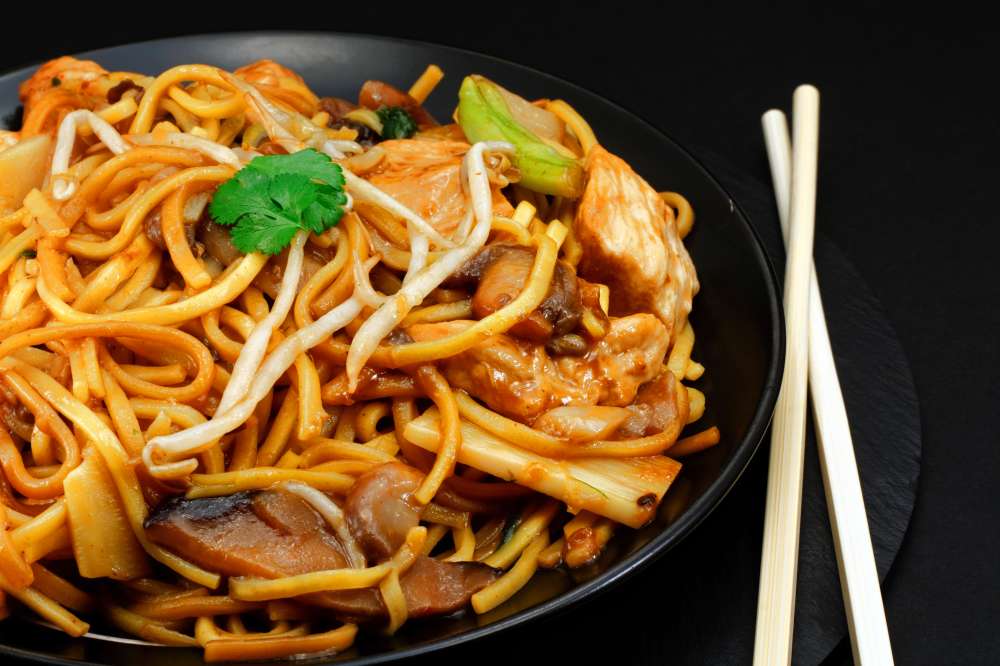 As Chinese President Xi Jinping left Kathmandu after a hyped two-day visit recently, I had a sudden urge to try Chinese food. After being disappointed with Chinese eateries in Thamel, I really wanted to try some good Chinese food. However, after having lunch at Hong Xiang Restaurant in Baneshwor, I felt the restaurant was not less hyped than the President's trip. Also, the menu was a tad overpriced.
Hong Xiang isn't solely a restaurant. It's a hotel that hosts a lot of Chinese tourists. The restaurant basically caters to these tourists. However, over the past few years, it has also been getting many Nepali customers.
Even though I was there around lunchtime, the restaurant was pretty empty. The place is quite spacious with huge round tables which made it evident that it gets a lot of groups. But the place doesn't have tables for two people. If it's getting so many people, maybe the tables for two should also be the restaurant's priority. Décor-wise, the place is quite bland too. While many Chinese restaurants make you feel you're in China, this one didn't have that feeling. Its got some huge posters of Chinese destinations, but apart from that and the round tables, you might feel that you are in an Indian restaurant.
The menu was quite vast too. It had a wide range of hot and cold starters along with a good range of vegetarian and fish options as well. But what was a bit disappointing was the food items did not have descriptions which makes it hard for us Nepalis to figure out what would actually come out. Another problem with the place was it did not have a POS machine; if you're going there make sure you take sufficient cash.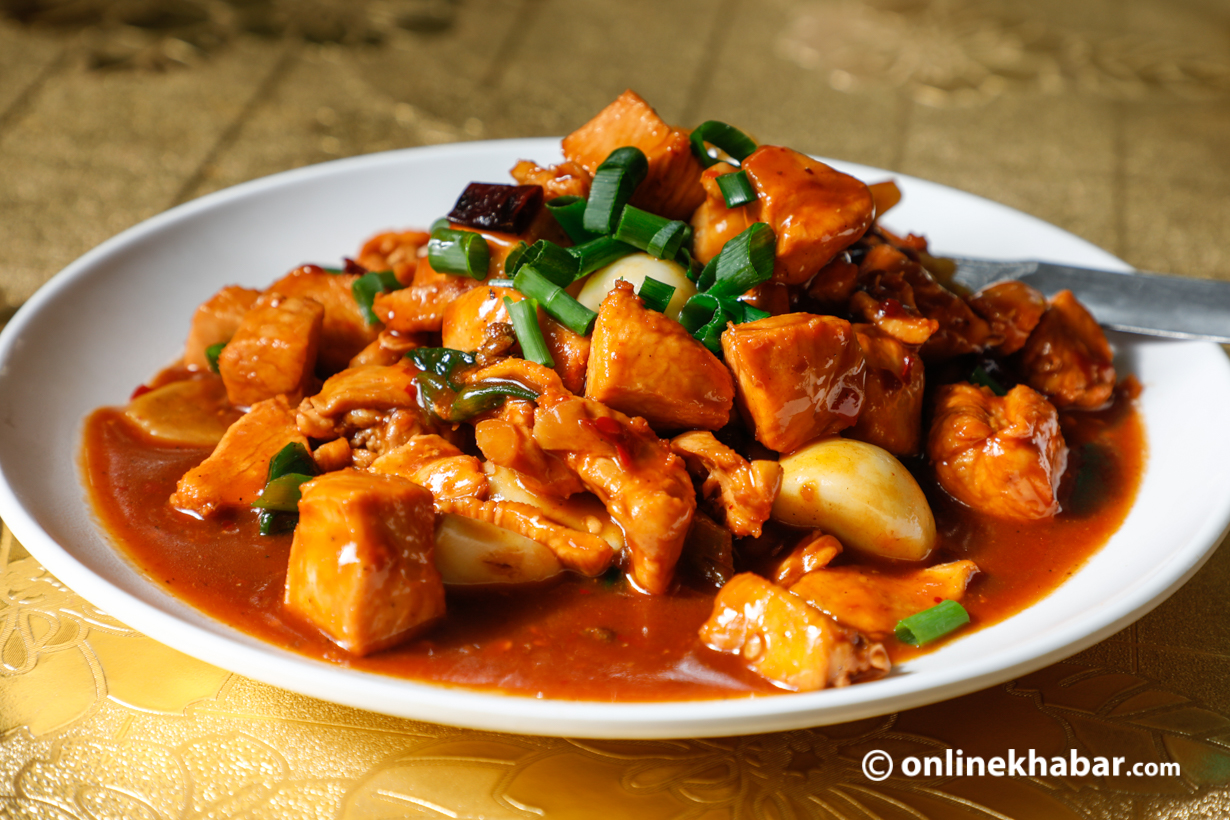 The first dish I tried was the Sichuan-style fried chicken. The dish with sticky rice was full of flavour. It was a bit sour, pungent and a spicy and had a distinct aroma to it. It was quite ideal for a Nepali tastebud. I'd say it had the perfect blend of Sichuan peppers and spices. Definitely worth a try.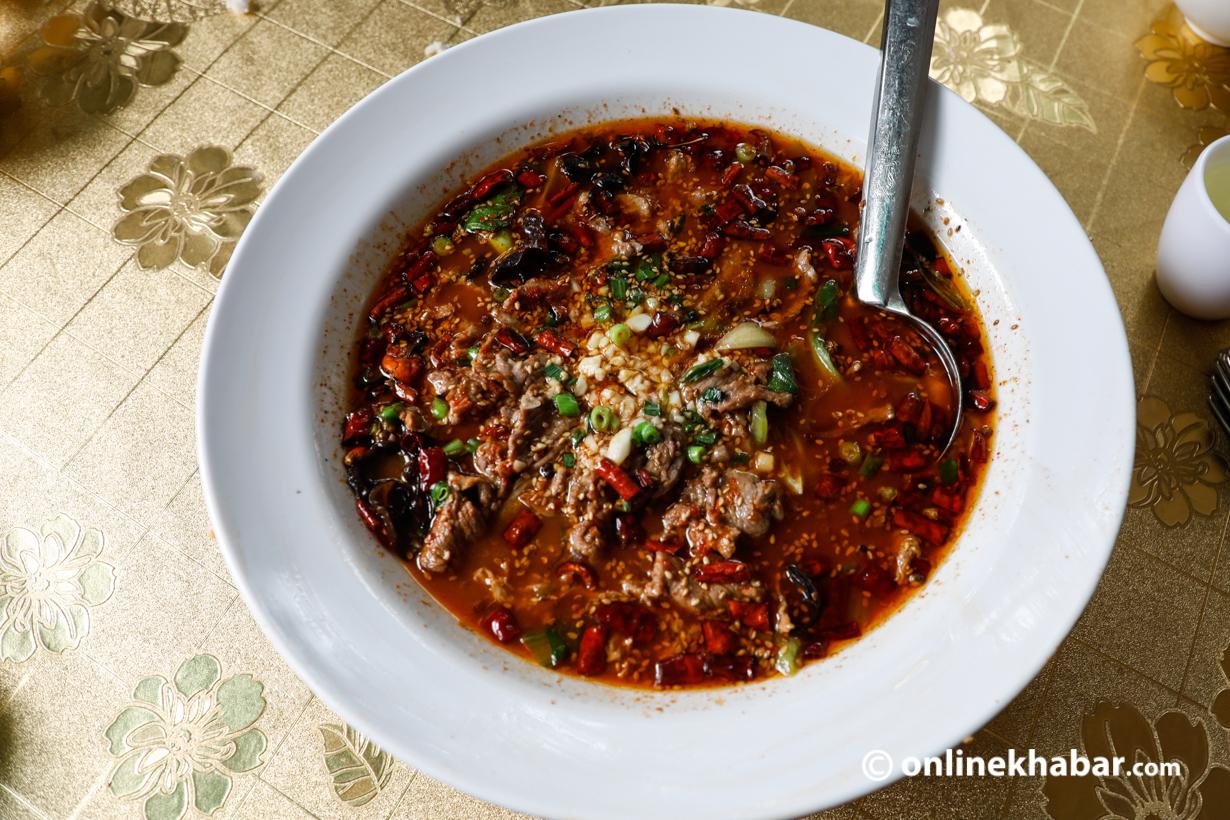 The second dish I tried was the hot buff with black mushrooms. The dish was huge. I was quite disappointed that the waiter didn't tell us that the dish was for more than two people. It feels like they aren't trained and need to communicate better with their customers. Taste-wise, it was alright. But I think the dish was way too spicy. The buff meat was decent as black mushrooms added some nice flavour to the dish, but the overuse of Sichuan peppers and dried chilly just wouldn't let you enjoy the meat. The broth with which the food came was quite nice; if it was a bit less spicy, people would actually like to enjoy it. If you really like spicy food, you can try it, but only if in a group. The dish can be enough for up to four people, easily.
Even though I wanted to try more items, the buff dish killed my appetite and I called it a day.
Overall, I think the place is average. There are a lot of places which serve such food for a more reasonable price. Most of the starters were above Rs 700 as were the mains. Many small Chinese eateries in Thamel definitely serve you the same food for a relatively reasonable price.
Price range – Rs 2,000++
Location – Baneshwor, Kathmandu
Phone   01-4781199
Rating – 2/5