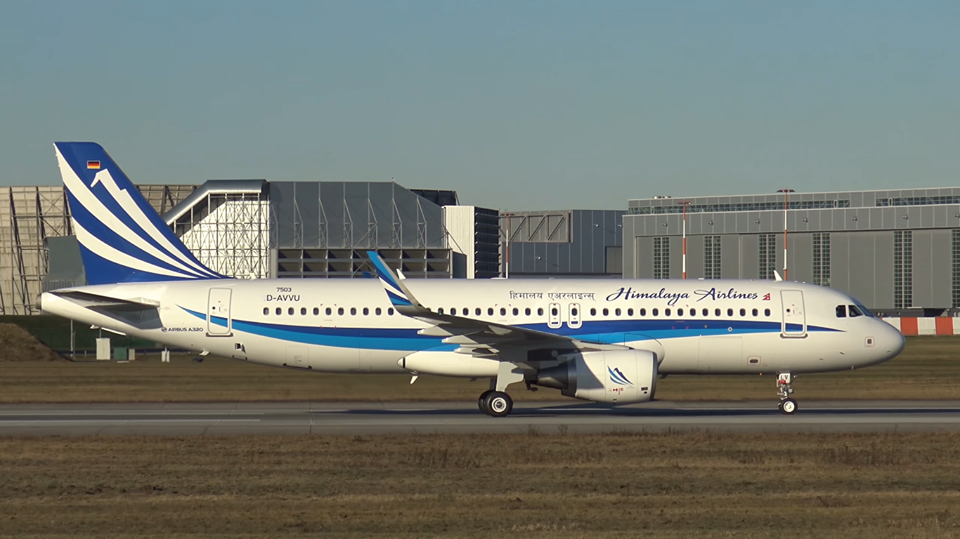 Kathmandu, January 31
The second Airbus of Himalaya Airlines, a Nepal-based private airline with Chinese equity, has landed in Kathmandu on Tuesday.
The A320-214 aircraft made in Germany was flown to Kathmandu from Hamburg on Tuesday afternoon.
The airlines, which flies Sri Lanka and Qatar, started commercial operations last year. According to the company, the new aircraft will be used on the Kathmandu-Yangon and Kathmandu-Kuala Lumpur routes.
The company's first jet, the A320-200, landed in Kathmandu in March last year.