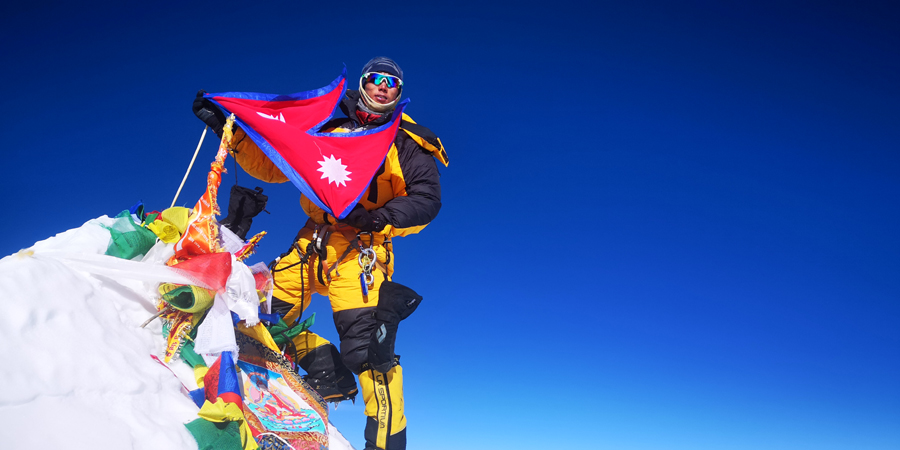 The legendary Sherpa mountain natives of Nepal, who have earned a reputation for climbing the tallest peaks in the world, may have a higher volume of plasma in their blood than people living in the lowlands, a new study says adding that this might be behind their capacity to function at high altitudes.
The research, published in the Proceedings of National Academy of Sciences of the United States of America, compared hemoglobin mass and concentration as well as blood plasma volume in more than 80 lowlanders, lowlanders adapted to high altitude, Sherpa highland natives from Nepal, and Andean Quechua natives from Peru.
The researchers found that the Sherpas had a relatively low concentration of hemoglobin in their blood–as was observed by previous researchers. This low concentration of hemoglobin has been attributed to the reproductive success and capacity to carry out arduous work at high altitudes.
However, this is probably the first time that the role of the volume of plasma in blood of Sherpas has been studied. The researchers believe that the low concentration of hemoglobin in the blood maybe a result of higher volume of plasma in the blood rather than restricted production of hemoglobin, as was previously thought. The new findings suggest that Sherpas increase their oxygen carrying capacity at high altitude, but keep their blood viscosity low by increasing plasma volume, and that this feature, absent in Andeans, may underlie Sherpas' adaptation to high altitude.
"Collectively, our findings reorientate focus toward volumetric measures of hematological adaptation in humans at high altitude. Future biological models, polygenetic searches, and epidemiological studies should prioritize volumetric measures of hematological adaptation as candidates for natural selection," say the researchers.
---
Published on August 23rd, Friday, 2019 9:48 AM
---
Download Onlinekhabar App. Android click here & IOS click here . Keep in touch with us on Facebook, Twitter & YouTube.