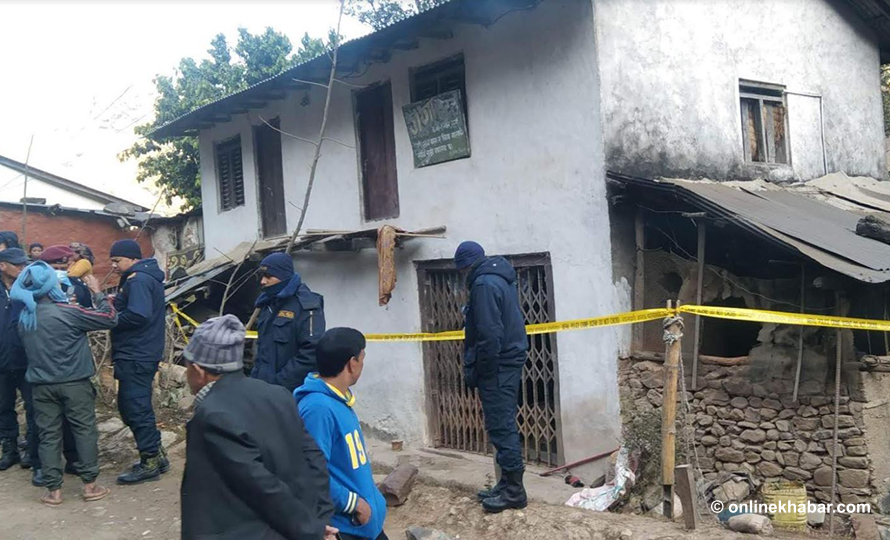 Gulmi, January 29
A woman has been found dead in her house in mysterious circumstances in the Musikot municipality-7 in the Gulmi district of Lumbini. Police have suspected murder.
The District Police Office has identified the deceased as Ganga Devi Sherchan (57), who used to stay alone in her house and operate an eatery there.
The entrance to the house was locked when the body was found on Sunday morning.
Earlier locals had informed the local police after they saw her lying behind the entrance, with her hands and legs tied with a tape.
SP Arjun Ranabhat, the chief of the District Police Office, says the investigators have mobilised a sniffer dog to get a lead in the probe.