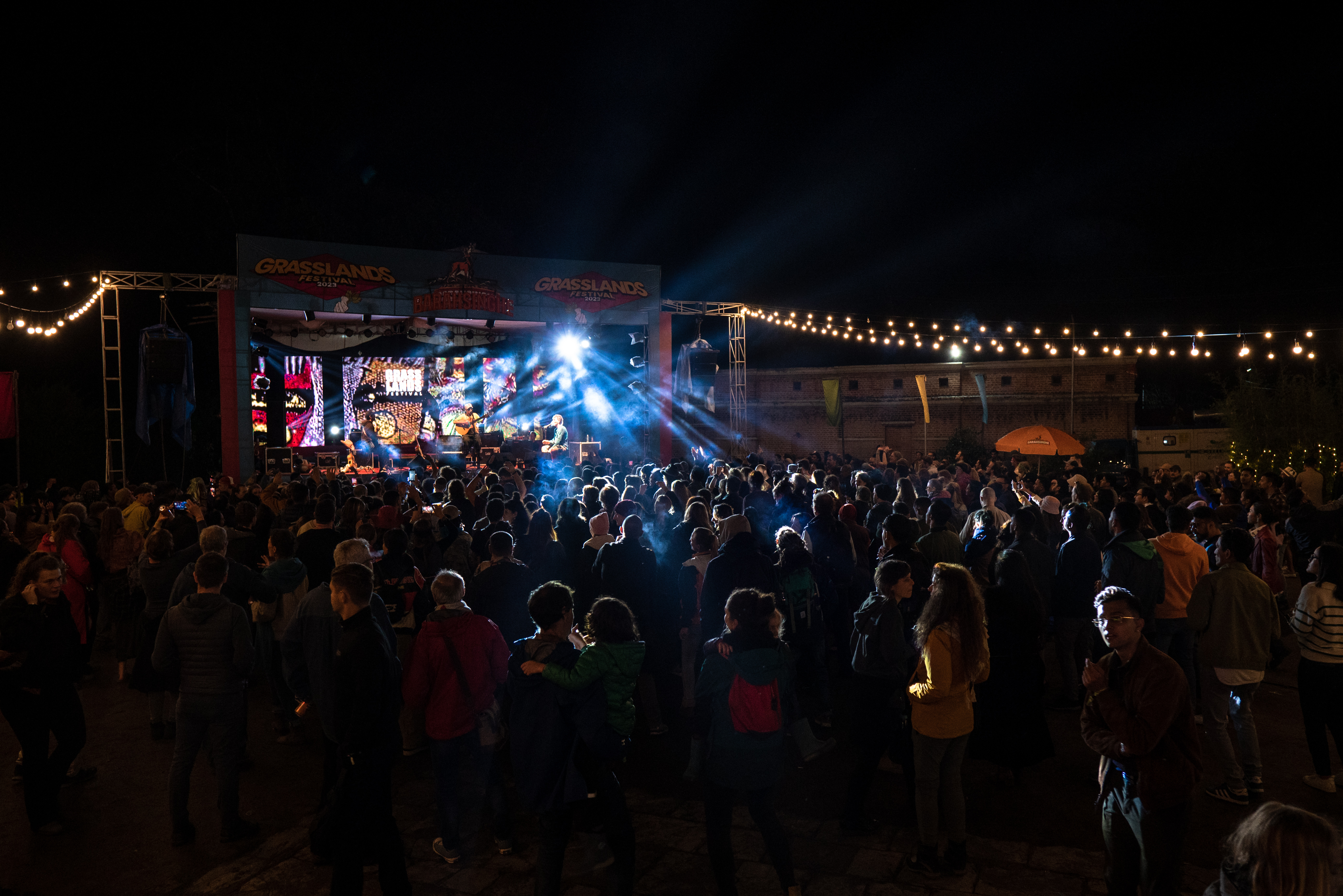 Rishav Shrestha has always been a passionate music enthusiast. He remembers his high school days when outdoor concerts were a common occurrence in Kathmandu. However, in recent years, he has noticed a decline in these events. With a shift in pop culture in the city and the dominance of club culture, outdoor events are a rarity.
Being a music enthusiast and having prior experience in organising various outdoor shows, Shrestha contemplated the idea of revitalising outdoor events. Additionally, his attendance at numerous outdoor festivals in India, which have seen significant growth over the past decade, further motivated him to bring back the outdoor culture.
Fueled by this motivation, he and his friend Vinayak Tamang took the initiative to launch the Grasslands Festival, placing a strong emphasis on electronic music. The first edition took play in Chitwan in 2021 and around 200 people attended it.
"We received a really good response from the audience which encouraged us to continue the festival on a larger scale," says Shrestha.
They learnt a lot from the first edition and the second edition held in 2022, the festival underwent significant changes. This time around, the focus shifted towards exploring a diverse range of music genres. Moreover, the event featured a fashion show, stand-up comedy performances, games, live art displays, traditional shows, and various other engaging activities.
"Since it was a festival, we did not want to stick only with music, so we added other events as well.  We wanted people to discover various things in a single event", says Shrestha.   
Currently, Shrestha and his team are in the midst of preparations for the second edition of Grasslands Carnival, scheduled to take place on October 14 at Hotel Himalaya. The Grasslands Carnival is a sister event of the Grasslands Festival which is only one day long. The Grasslands Carnival shares similarities with the Grasslands Festival, featuring a wide array of activities and events taking place throughout the day, creating a vibrant and festive atmosphere.
With the aspiration of establishing it as one of the premier festivals in Asia, the team remains dedicated to introducing fresh and innovative elements, providing both Nepali residents and expatriates in the city with a glimpse of the festivities celebrated around the globe.
"We want it to be a carnival. We even had an MMA event last year," says Shrestha.
International lineup of artists
What makes both Grasslands Festival and Grasslands Carnival stand out is its lineup of artists. The festival boasts a lineup of both Nepali and foreign artists, guaranteeing the audience a unique experience with every performance.
The majority of artists, however, are either emerging talents or relatively new to the music scene.
"We can't afford to book big-name artists, so we focus on emerging talents. As for foreign artists, we aim to introduce sounds that are fresh to Nepal," says Shrestha. "Bringing in well-known international artists is challenging both financially and technically."
Additionally, Grasslands also seek out artists who are looking to make a comeback.
This time, the carnival will showcase 17 artists, including four international performers. One notable act is Spryk from India, known for his audio-visual shows, a unique experience for Nepali audiences. Additionally, featured artists include Paradise Tender (India), Sushant Ghimire (Nepal), DJ Honest (Nepal), Dixu (Nepal), Surusinghe (Australia), Tasnneem (India), The Elements (Nepal), and more.
"I know people are going to enjoy Spryk a lot," says Shrestha.
This is why Grasslands is growing every year. The Grasslands Festival in 2022 saw nearly 2,500 show up across two days. It saw the same number in 2023.
Their concept of incorporating diverse events and music in a single event has contributed to a substantial increase in attendance. But they know they have to continue to evolve and get better to make it a much bigger festival in the future.
Changing ticket culture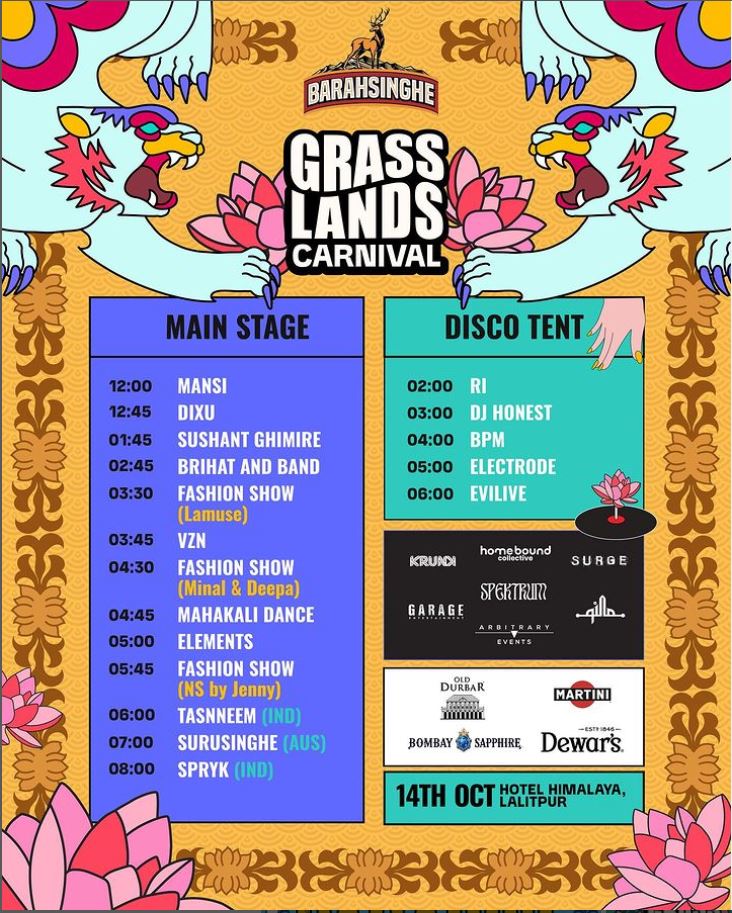 The pricing is quite reasonable as well. In an era where it can cost up to Rs 1,000 to see a single artist perform, attendees at Grasslands can enjoy an entire day's festival. Although ticket prices increase in phases, reaching Rs 2,000 on the event day, this remains significantly more affordable compared to other events.
"These are international artists and watching them for this price is a bargain," says Shrestha.
People realising this are jumping in and Shrestha himself has seen a change in people's mindset.
Shrestha says there has been a noticeable increase in ticket purchases. Previously, a majority of attendees asked for passes, but this trend is shifting. In the past, only 25 to 30 per cent of people used to buy tickets, whereas now, 60 per cent of attendees are buying tickets.
"If this goes to 80 per cent, we will be able to improve the line-ups for the event, " says Shrestha.
The organisers of Grasslands Carvinal are anticipating around 2,000 attendees. In the previous year, the carnival saw a turnout of 1,800 people.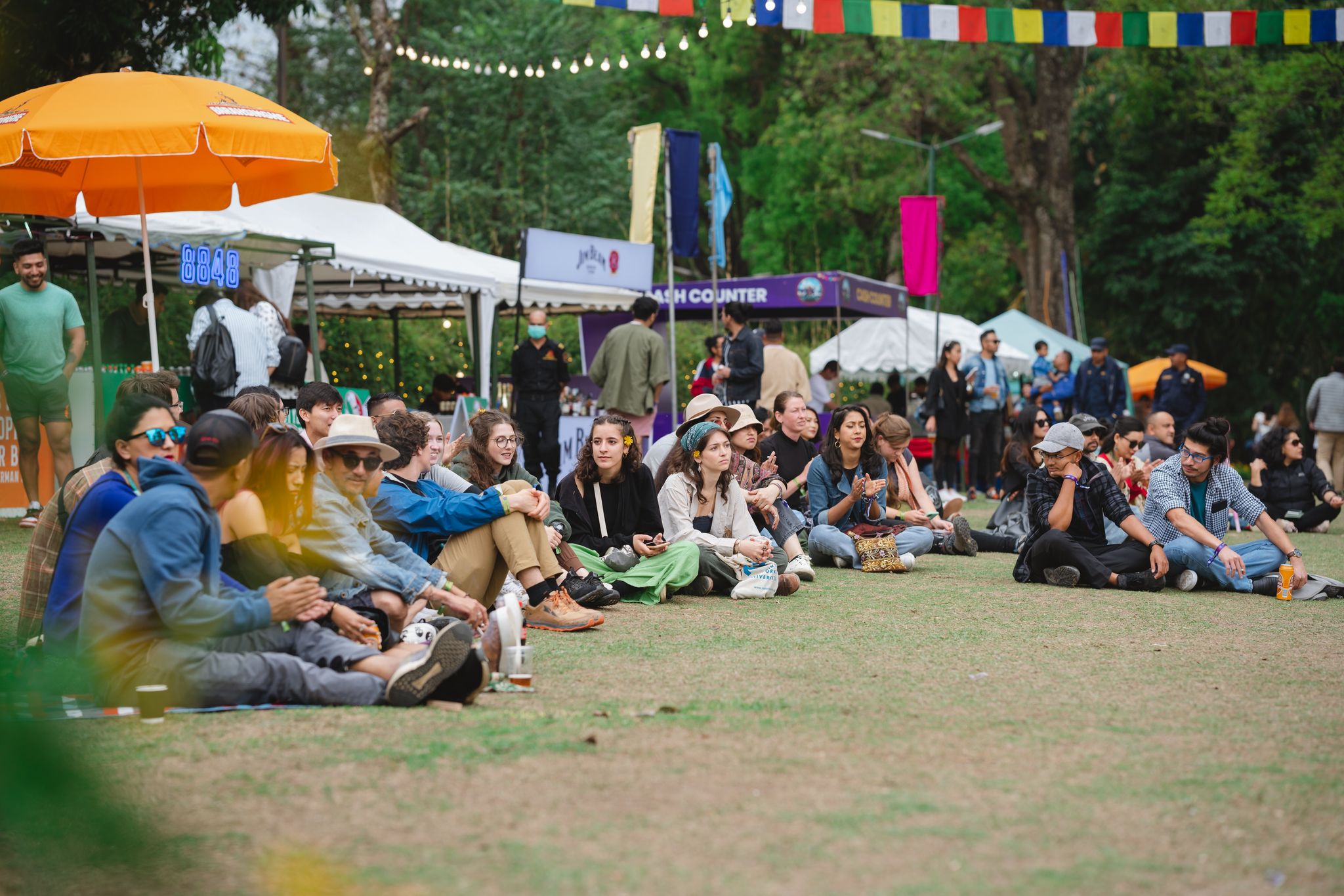 Shrestha emphasises that the carnival will be a family-friendly event and that people can come with their kids and enjoy the show.
"There will be music and other games and events. It will be a fun day out," says Shrestha.
One distinctive feature of the carnival will be the presence of three stages: the main stage, an alternative disco tent with a capacity of around 80 people, and an after-party stage.
As for future plans, Shrestha has not delved too deeply into them yet.
"For now, we're focused on organising two events a year. Our aim is to give a platform to emerging artists," he says. "We anticipate drawing in 4,000 attendees over the next two years."
---
Grasslands Carnival is taking place at Hotel Himalaya on October 14 from 12 pm.