A former official of the Land Revenue Office, Kalanki, Kathmandu, committed suicide after he was implicated in a corruption case pertaining to the transfer of government land to the names of individuals. Reports related to the death has featured in a number of newspapers along with news of the government planning to bring out a toned-down media bill. The Nepali army has failed to make headway in the Kathmandu-Nijgadh fast track because the Cabinet still hasn't approved its DPR and this has also made it to the front pages of a few newspapers.
Here's a summary of important, ignored and interesting reports that made it to the front pages on Tuesday:
Important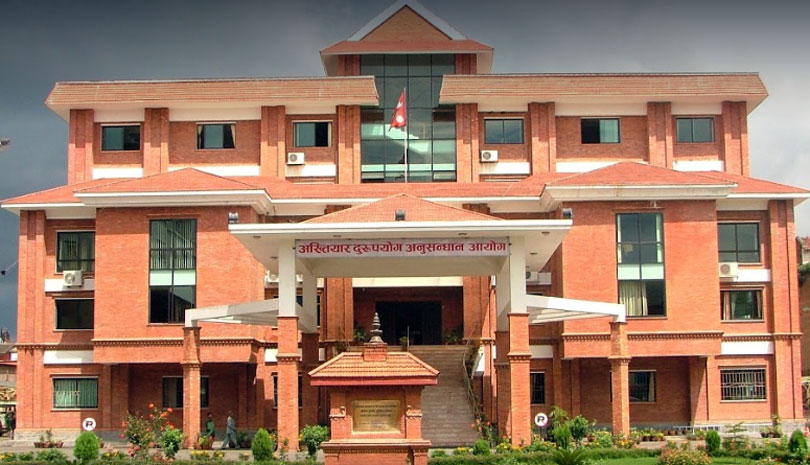 CIAA criticised for only nabbing low ranking officials
Republica reports that as one after another, junior government officials are committing suicide following implication by the CIAA. It says that the incident has triggered a debate over how 'small frys' are being made the scapegoats in big corruption scandals. Non-gazetted government official Hari Prasad Acharya, a local of Udaypur, hanged himself from a tree on Saturday. In a suicide note, he has accused CIAA chief Nabin Kumar Ghimire of deliberately dragging him into controversy. Acharya's is the third suicide case since July involving a government official.
In recent years, the CIAA has intensified its investigations. But it has mostly gone after lower-ranking bureaucrats instead of investigating high-profile officials and politicians. On average, the anti-graft body files two corruption cases a day, according to a recently released annual report. As most of the defendants are junior officials, fingers of suspicion are now being pointed at the CIAA itself.
Govt to tabled toned down media bill
Nagarik and Republica report that the government is preparing to take the Media Council Bill forward, addressing the key concerns raised by the media fraternity and other stakeholders. These concerns include provisions regarding autonomy, penalties and the formation process of the media regulatory body. The decision on forwarding the bill was taken following a meeting on Monday among the minister for communication and information technology, the chairperson of the National Assembly and key leaders from the ruling and opposition parties.
Oli-Gautam mending fences?
Nagarik reports that PM KP Sharma Oli and NCP leader Bam Dev Gautam are settling their past differences and are now joining hands. The relationship between the two was a bit off after Gautam didn't share the same views as PM Oli during the standing committee meeting of the party held in December 2018. Gautam had also not sided with PM Oli during the secretariat meetings. However, recently sources say that Gautam is close to the PM and also acts as his advisor.
Ignored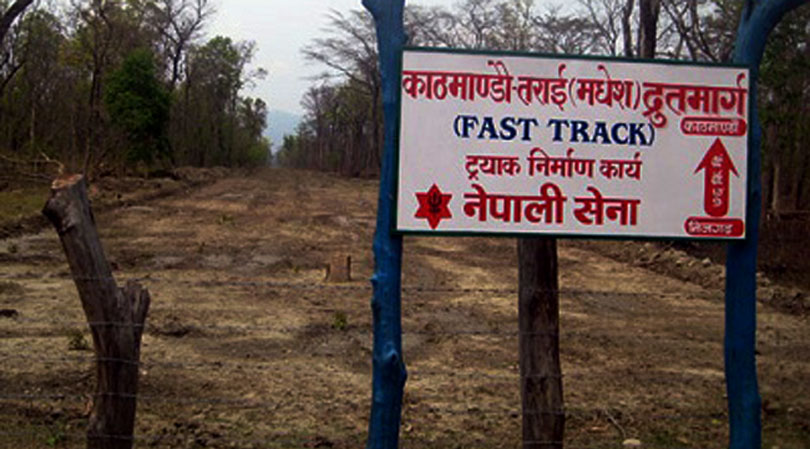 Kathmandu-Terai fast track: Army facing pressure
Rajdhani reports that Nepal Army is facing trouble as the detailed project report for the Kathmandu Terai fast track has not been accepted by the parliament causing a delay in work. NA spokesperson Pgyan Dev Pandey said that the delay was caused by the government not giving its verdict on the DPR. Pandey said that the army was still awaiting the official statement of the government before beginning work. The DPR has been stuck in the cabinet since March.
Medicines can be 40 per cent cheaper if raw materials brought from China
Kantipur reports that if Nepali medicine industry imports raw materials from China, medicines will be at least 40 per cent cheaper. As of now, around 80 per cent of raw materials for medicines come from India. India also imports the raw materials from China itself.
2 per cent elephant population die every year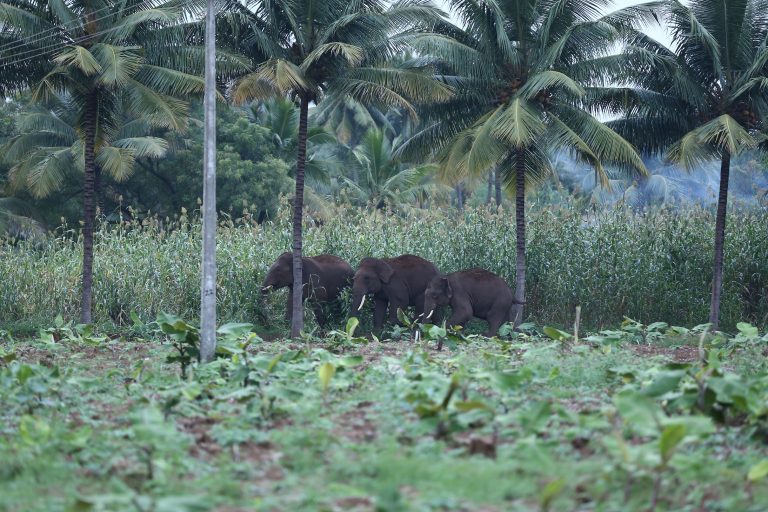 The Kathmandu Post reports that Nepal continues to lose its elephant population at a rate faster than any other country that is host to the Asian elephant species. The country has an estimated population of 100 to 150 elephants, but every year, two to three elephants are killed in retaliatory actions by local communities, according to Dinesh Neupane, who has been studying elephants for over a decade. On average, Nepal is losing two per cent of its elephant population every year, he said. All these elephants die in retaliatory acts: when locals shoot elephants that have strayed into their property. Elephants are also electrocuted by electric fencing that locals put up to keep them away.
137 children taken abroad illegally
Annapurna Post reports that 157 children have been taken abroad by foreigners. The foreigners have taken the children saying that they were their god-children. However, government data states that only 20 children were taken abroad legally which poses a question about how the rest of the 137 children were shipped abroad. Out of the 137, 102 children have been taken to the US illegally while 21 have been taken to France and 17 to Denmark. The government is unaware that this is happening.
Interesting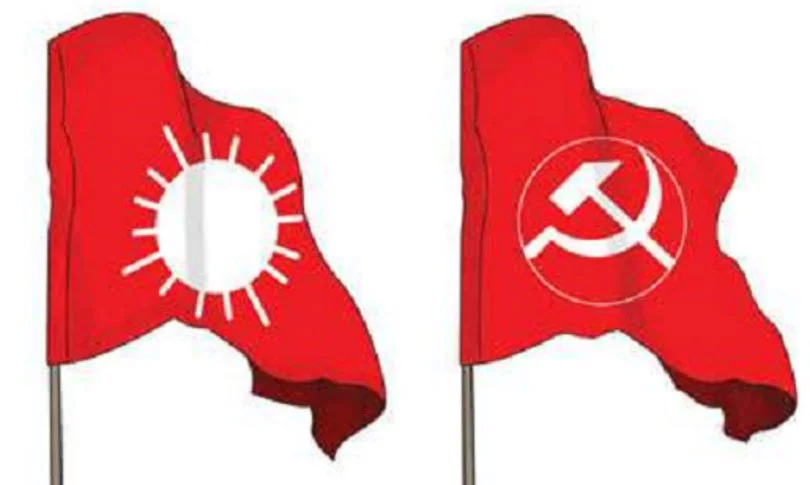 Since merger, Maoists have stopped vilifying US and India
The Kathmandu Post reports that ever since the signing of the 2006 peace deal, which brought them into the mainstream, the Maoists have slowly but surely abandoned vilification of their once-sworn enemies – India and America. But it was the Maoist party's recent merger with the CPN-UML, which it had once denounced as a bourgeoise force that seemingly put a firm nail in the coffin of those ideological rivalries. But analysts and party members themselves do not see this change as an evolution of ideology but rather a result of political expediency and a sign that they've either fully adopted the democratic mainstream—or have been co-opted by the UML.
Consultancy owner surrenders 
The Himalayan Times reports that Mani Niraula, an education consultancy owner charged with swindling over Rs 11 million from at least 13 people aspiring to go to Australia, has surrendered to the police. Niraula, the operator of Queensland Education Foundation at Putalisadak, was collecting a sum ranging from Rs 500,000 to Rs 2.4 million from each youngster aspiring to go to Australia on dependent or tourist visa for the last two years.
Army to run shops for its cadets and officers
Republica reports that Nepal Army (NA) has announced it is to run 'fair price shops' to provide various goods of daily need at subsidised prices to military personnel and their dependents, as a part of its welfare activities. The national army plans to establish such shopping outlets in Kathmandu in the first phase and expand these outside the Valley at the level of its divisional headquarters, according to Brigadier Sagar Bahadur KC, who heads the Welfare Planning Directorate.
---
Published on August 13th, Tuesday, 2019 10:00 AM
---
Download Onlinekhabar App. Android click here & IOS click here . Keep in touch with us on Facebook, Twitter & YouTube.