The central bank on Wednesday issued the monetary policy for the new fiscal year 2019/20 that began last week and all newspapers published from Kathmandu on Thursday have carried out stories about various provisions of the policy on their front pages today. Whereas all the reports highlight basic facts of the policy, their interpretations about impacts of the policy on national economy are different.
Meanwhile, monsoon rainfall is creating havoc in various parts of the country. Casualties have been reported from various districts. Floods and landslides have blocked roads across the country. Therefore, such stories have also been featured on the front pages today.
Some other issues from political, sociocultural and economic perspectives have also received significant attention. Here's a summary of some of the important, ignored and interesting stories.
Important
New monetary policy has nothing new
Naya Patrika reports that the new monetary policy for the fiscal year 2019/20 does not have any new policy about the country's economic activities. As in the past years, it promotes investable liquidity and merger among banks and financial institutions. Likewise, it has prioritised fixing interest rates for the long term.
Annapurna Post comments that the policy is flexible about distribution of loans. The Himalayan Times reports that domestic credit growth is project at 24 per cent for this fiscal against 22.5 per cent estimated growth of the last year.
Abhiyan and THT highlight that the policy has announced some incentives for the banks and financial institutions embracing merger. Earlier, the BFIs had demanded such packages from the central bank.
Meanwhile, the private sector has commented that the measures introduced in the policy are not enough for easing borrowing costs, according to the lead story in Republica. Nagarik predicts that the policy is likely to create new problems in the economy. But, Kantipur hopes that the policy might decrease interest rates of the banks.
At least four killed in Lamjung flood
Annapurna Post, Naya Patrika and other newspapers report that at least four persons died after being swept away by a flood in local Dordikhola on Wednesday afternoon. Seven others are missing. Nagarik and Republica have put the number of missing quite higher, 11.
Meanwhile, security personnel rescued 15 other workers of a hydropower project. They were trapped in a tunnel, according to newspaper reports.
Ignored
Govt's ambivalent policy on Biplav group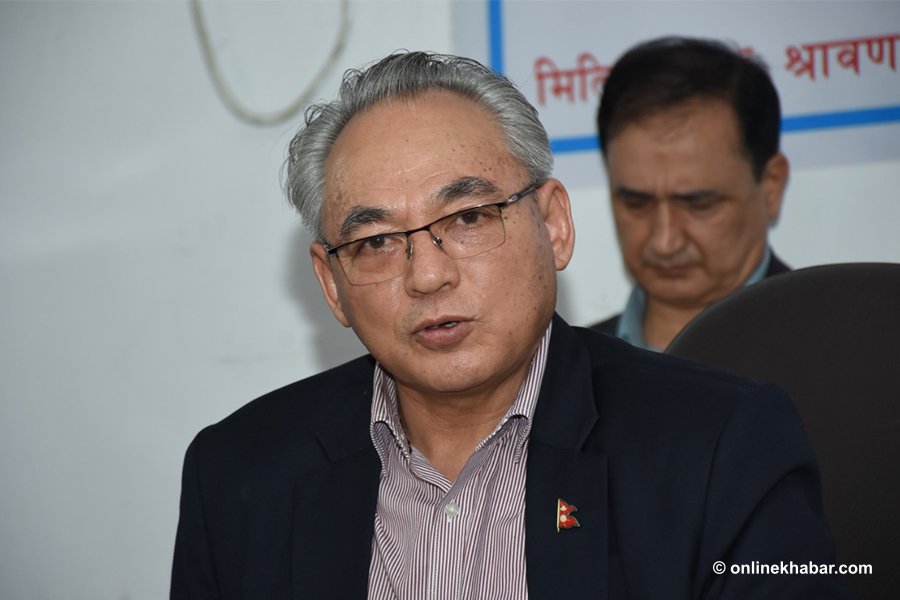 The government has apparently adopted an ambivalent policy about controlling activities of the Maoist outfit led by Netra Bikram Chand 'Biplav', Rajdhani reports in a four column story. It says the government also talks about holding talks with the group, but has also banned its activities in a bid to control it.
Home Minister Ram Bahadur Thapa says the government was successful in bringing CK Raut's group to the mainstream politics through the same spirit; hence hopes that it will work for Biplav as well.
Special Court defers Chudamani Sharma hearing for the 22nd time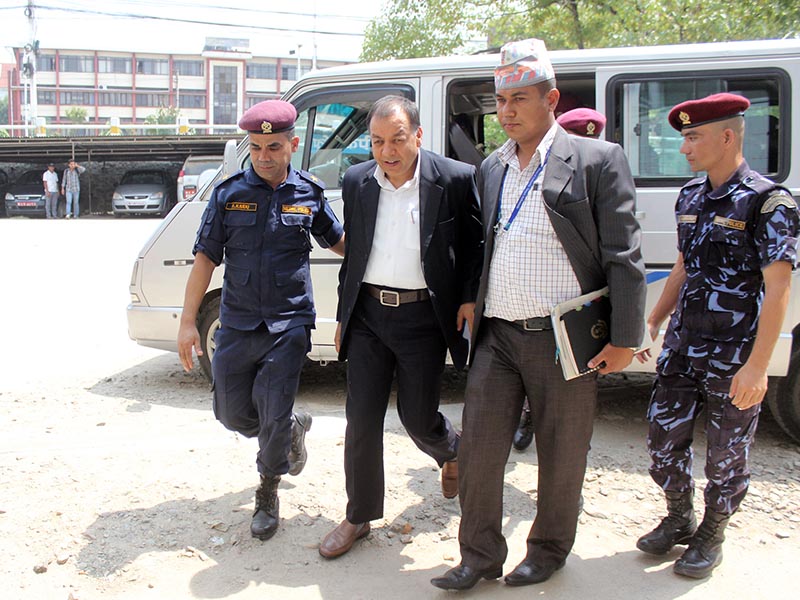 A three column story in Republica reports that the Supreme Court has deferred hearing of a corruption case involving former director general of the Inland Revenue Department, Chudamani Sharma, for at least 22 times.
This is the biggest corruption case ever prosecuted in the country. It has been one year since the case was registered and the final hearing has been scheduled for August 18 for now, according to the report.
Nirmala Pant murder created a 'cottage industry' of YouTube channels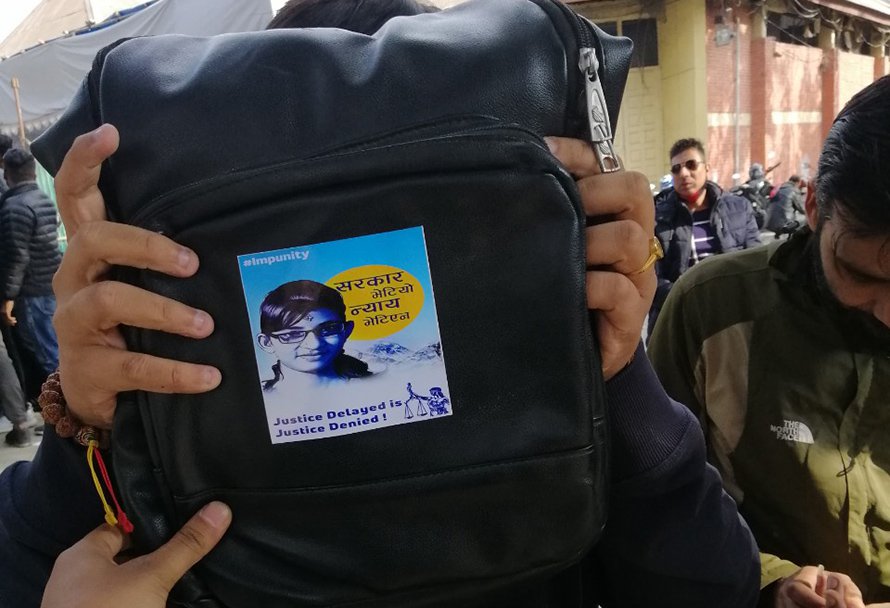 The Kathmandu Post reports in a three column story that many YouTube channels have published hundreds of videos about rape and murder of Nirmala Pant of Kanchanpur district of far western Nepal one year ago. However, the videos, instead of giving clear answers to the public about the issue, confuse them with misinformation.
A section of the report reads that these videos, including some blatantly ridiculous ones like those that claim to reveal 'Nirmala's haunting spirit', have racked up close to half a million views on YouTube.
Wheelchair repairing is a Herculean task for users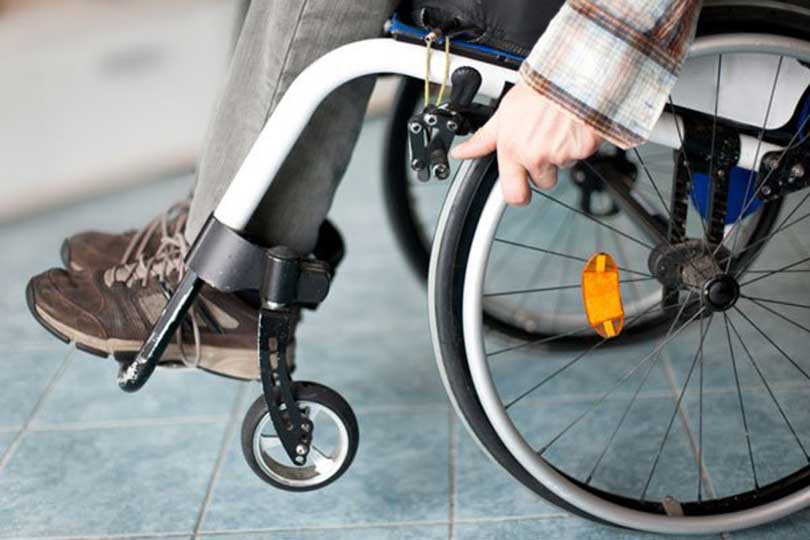 Gorkhapatra reports in its anchor story for the day that many wheelchair users, those living in rural areas of the country in particular, have reported difficulties in repairing their wheelchairs once they break down.
The repairing facility is available only in Kathmandu, hence many people stop using the wheelchairs once they break down, according to prosthetist and orthotist Ram Bahadyr Thapa.
Meanwhile, stakeholders have demanded that the repairing system be decentralised.
Interesting
Multimillion rupee buildings constructed for squatters vacant
Around five years ago, the government constructed multiple buildings in Ichangu Narayan on the western outskirts of Kathmandu so as to provide accommodation to homeless squatters. The government spent as much as Rs 230 million. However, the buildings are vacant now, The Kathmandu Post reports in its anchor story.
"I am curious to know what happened to this project," Nagarjun municipality ward 1 chair Ram Chandra Lama who has established his office on the ground floor of a building there says, "It looks like the government just built a massive structure and abandoned it."
---
Published on July 25th, Thursday, 2019 9:53 AM
---
Download Onlinekhabar App. Android click here & IOS click here . Keep in touch with us on Facebook, Twitter & YouTube.