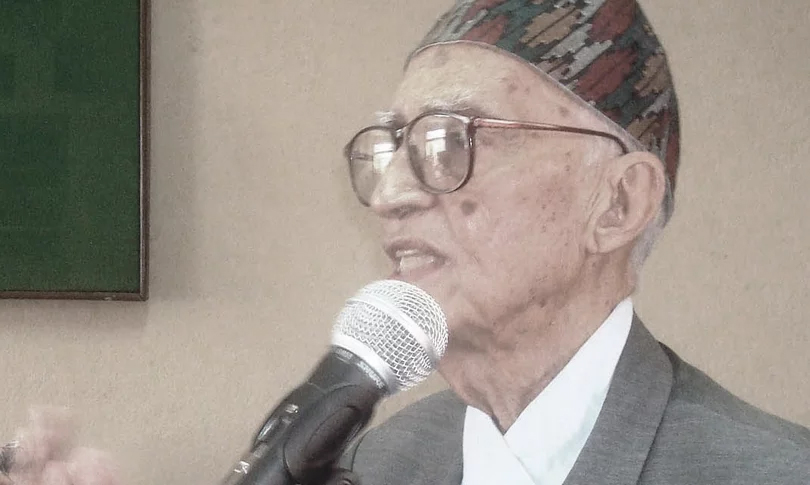 Three-time Prime Minister Kirti Nidhi Bista, who was well-known for ethical political life, passed away on Saturday at the age of 91 and all major Nepali and English broadsheet dailies published from Kathmandu today have covered the incident in the front page with either his portrait or a photograph of his cremation. Bista's death has become the only significant issue other than those related to upcoming provincial and federal parliamentary elections that has succeeded to be covered in the front page today.
Important
The nationalist leader's peaceful adieu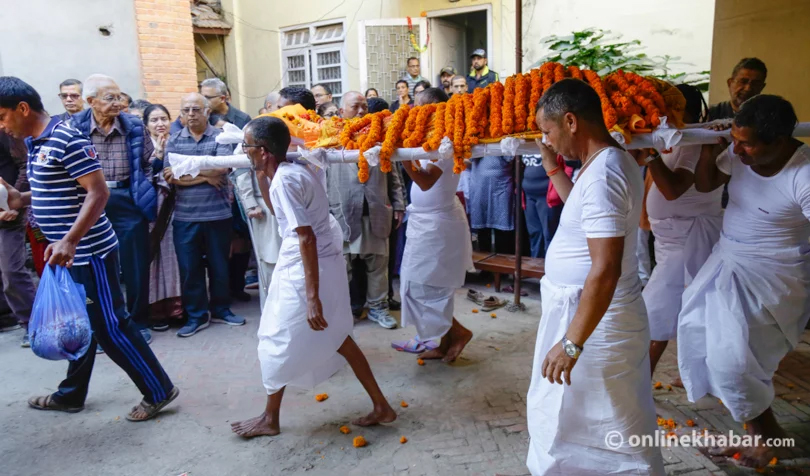 Obituary writers have described Kirti Nidhi Bista as a nationalist leader with high moral values. Nagarik says one of Bista's significant contributions was removal of Indian military's check posts established in Nepal. Likewise, he had set an example by submitting resignation after a fire broke out in Singhadarbar in 1973/74, according to Annapurna Post.
Though Bista always prioritised nationalism over democracy, he had tried to introduce an experimental two-party system within the Panchayat era when then King Mahendra assigned him to suggest amendments to the constitution, former Foreign Affairs Minister Bhekh Bahadur Thapa has informed the paper.
Kantipur says Bista had wished to stay away from public life. Hence, his family decided not to entertain the state honours and celebratory rituals during the final rites yesterday.
Commission concerned over security threats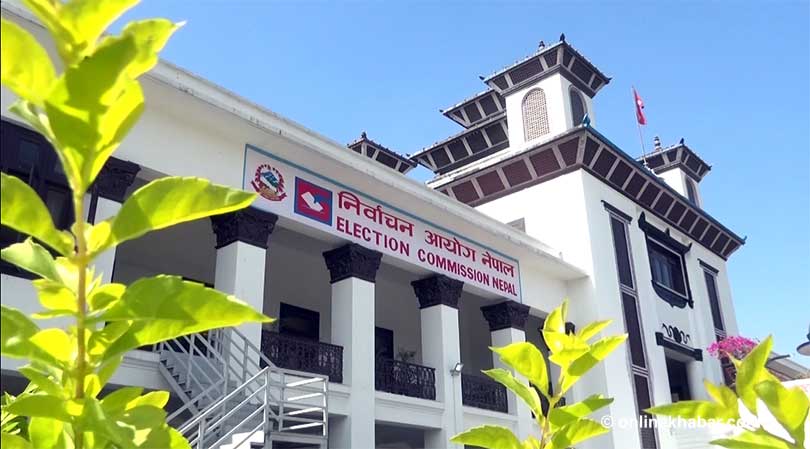 Of late, some poll candidates have been targeted with explosives in various parts of the country. In this context, Chief Election Commissioner Ayodhee Prasad Yadav has directed security agencies to ensure that candidates get a change to run their electioneering campaigns without any fear, reports Gorkhapatra.
On Friday, an explosive was hurled at CPN-Maoist Centre candidate Janardan Sharma's vehicle in Rukum West. On Saturday, another Maoist leader Barsha Man Pun was targeted in a similar incident in Rolpa district today, reports The Himalayan Times.
Meanwhile, the Election Commission has called a meeting of high-level security officials to discuss such incidents for today, according to The Himalayan Times. The paper quotes Yadav as saying, "We are taking these bomb blasts seriously and have called a high-level security committee meeting tomorrow… Each and every voter should feel secure."
UML, Maoist Centre to unify before polls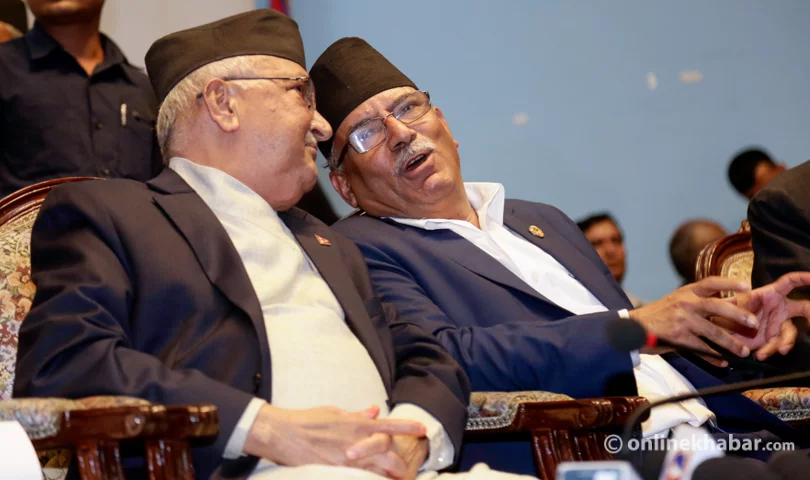 Rajdhani says the CPN-UML and the CPN-Maoist Centre which had said they would unify the parties after the conclusion of both phases of provincial and federal parliamentary elections earlier are now going to merge even before the first phase.
The report claims that the two parties will announce the unification on November 25, one day before the first phase of polls. The two parties have fielded joint candidates for all first-past-the-post positions across the countries.
According to the report, the two parties have agreed to incorporate UML's 'people's multiparty democracy' in the new party's policy documents whereas the discussion is going on over whether to define armed conflict as a people's war or just a movement.
Ignored
EC to give FPTP, PR ballots separately to reduce number of invalid votes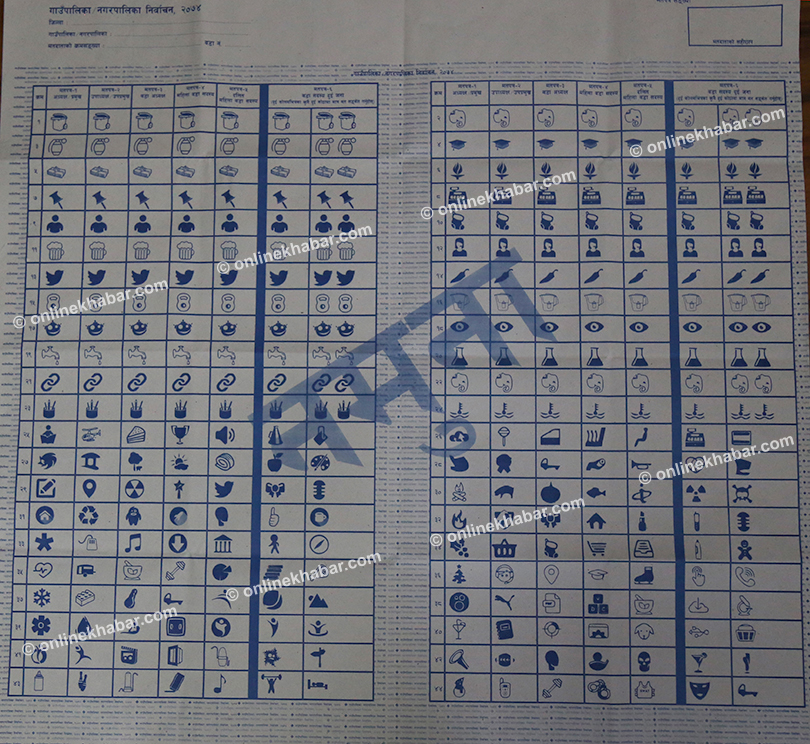 After recent local level elections witnessed an alarming high number of invalid votes, the Election Commission has decided to adopt as many measures as possible to reduce the number. Therefore, the Commission is preparing to implement a more time-consuming voting process this time by giving ballots for first-past-the-post and proportional representation ballots separately, reports The Kathmandu Post in its lead story for the day.
According to the report, a voter will be first handed two FPTP ballots: one each for House of Representatives and provincial assemblies. The FPTP ballot for House of Representatives will be of green colour while the one for provincial assembly will be of black colour. After the voters can two votes, they will be given a single sheet of PR ballot of red colour, which they will stamp twice for House of Representatives and provincial assemblies.
Minister Dev summoned over poll code violation again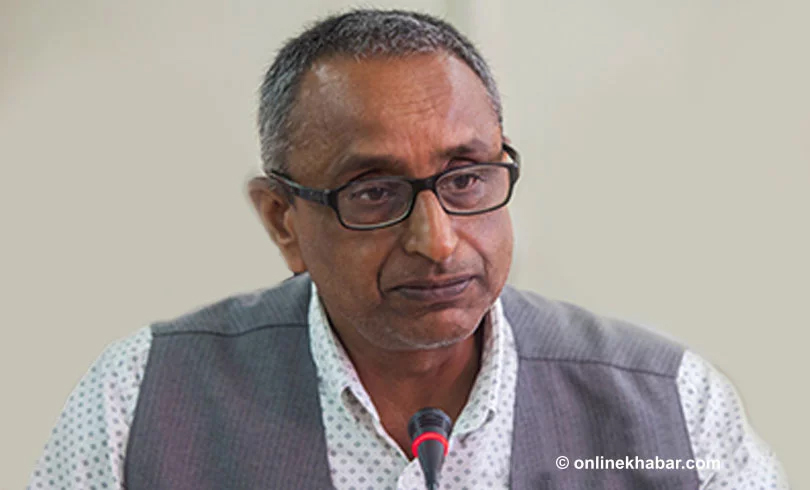 Minister for Culture, Tourism and Civil Aviation Jitendra Narayan Dev has been once again asked to furnish the Election Commission with a written clarification for violating the election code of conduct.
While he was booked for transferring the Director General of Civil Aviation Authority of Nepal, Sanjiv Gautam, earlier, the Commission has sought clarification from him this time claiming he used the government vehicle in his party's election programme organised on the premises of a community school. Dev is a member of the Prime Minister-led Nepali Congress party.
The party's House of Representatives candidate for Saptari-3, Dinesh Kumar Yadav, and the school's principal Surya Narayan Yadav have also been asked to submit clarifications within next 24 hours, according to the report.
Interesting
Electric vehicles on parties' priority list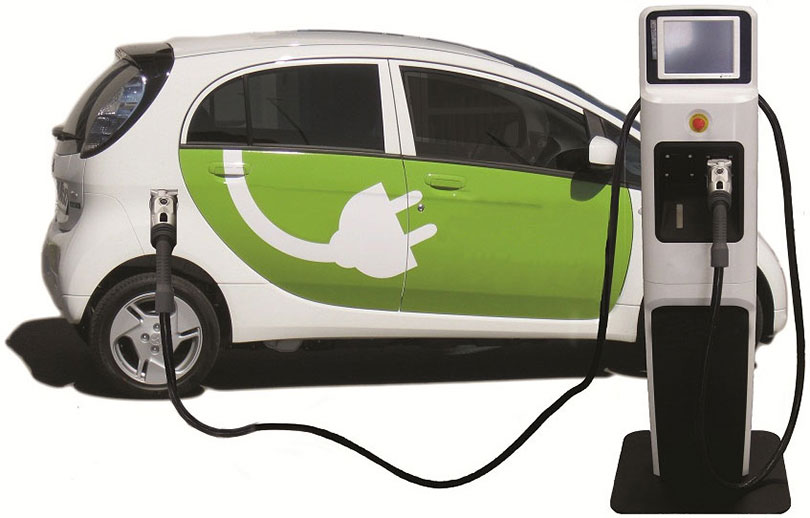 Karobar says political parties have accorded a high priority to development and promotion of electric vehicles in the country in manifestoes they have prepared for upcoming elections. The joint manifesto of CPN-UML and CPN-Maoist Centre reads that they will allow e-vehicles only to play Kathmandu roads within next three years. Likewise, the Nepali Congress has said it will replace 'pollution-causing' vehicles as soon as possible.
Experts, however, have said the plans look very good; but what matters more is their implementation.
But, major parties have ignored the agenda of post-earthquake reconstruction in their manifestoes, according to Naya Patrika. The report says the Congress has chosen to keep mum over the issue. The UML-Maoist manifesto has discussed the issue, but has not introduced any concrete plan.