All major Nepali and English broadsheet dailies published from Kathmandu on Sunday have given the top priority to Prime Minister KP Sharma Oli's address to the Province 2 Assembly.  His statement that the government is ready to amend the constitution has received significant coverage as Madhesh-centric parties, which hold a majority in the province, have been demanding amendments to some significant constitutional provisions. Excessive taxation at various levels of government and provisions of new civil and criminal codes, which became most discussed topics throughout last week, continue to be highlights for some broadsheet dailies.
Likewise, few other issues from sociocultural, political and economic issues have been significant featured on the front pages of major newspapers today.
Most of the newspapers have covered the death of former United Nations Secretary General Kofi Annan on the front pages.
Important
PM assures statute amendment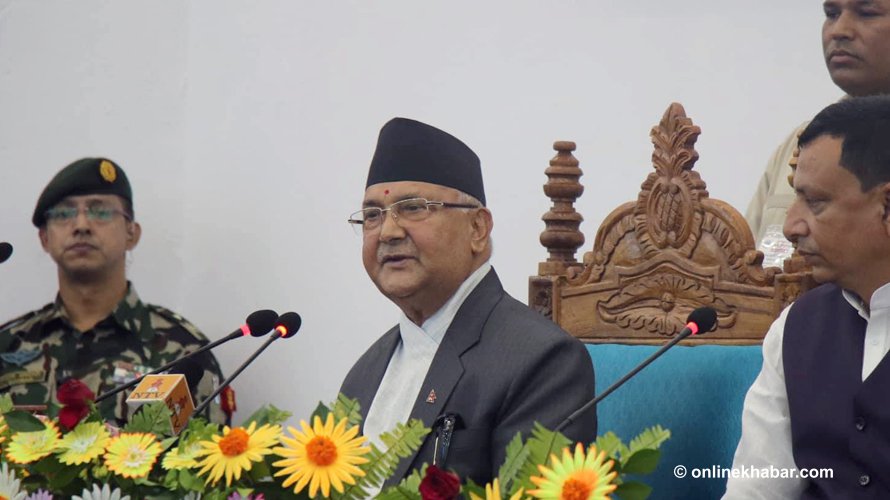 Prime Minister KP Sharma Oli, as he addressed a meeting of the Province 2 Assembly in Janakpurdham on Saturday said he was ready to amend the constitution if it was deemed necessary, according to newspaper reports.
He said the constitution was not a sacred book that could never be revised, but a dynamic political document, adding the government was ready to amend it on the basis of people's sentiments and needs, Gorkhapatra reports in its lead story.
Meanwhile, the Prime Minister stated that he was not anti-Madhesh leader and expressed his commitment to prioritising infrastructure developments in the province, according to Nagarik.
Bodies to coordinate between centre and provinces yet to be formed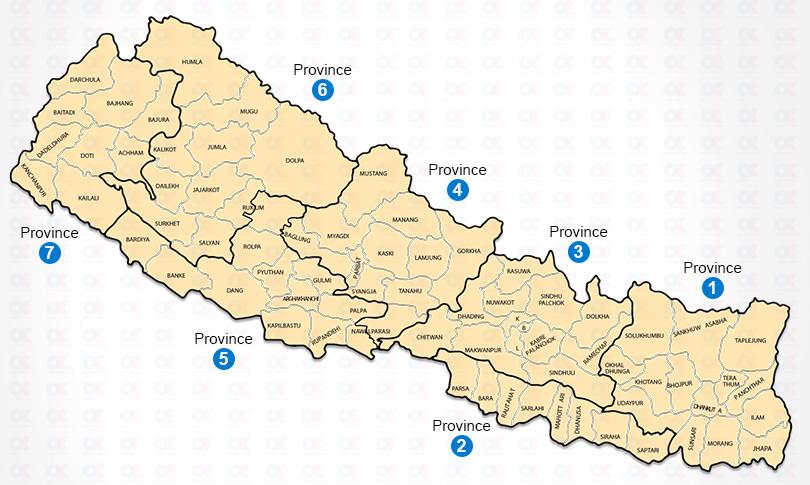 A three column box story in Kantipur reports that the government is yet to bring various mechanisms envisioned by the constitution to maintain harmonious ties between local, provincial and federal governments have not been formed yet though it has already been three years since the promulgation of constitution.
Of late some disputes have surfaced between different levels of governments over various issues including taxation, but the mechanisms are not yet formed, according to the report.
The constitution has imagined a fiscal commission to recommend taxation system in the federal structure and an inter-province council to solve various issues; but none of them have been formed. Instead, the government has begun mulling over forming other kinds of panels and committees to resolve the issues, the report informs.
Ignored
Govt to form mechanism to regulate non-banking financial sector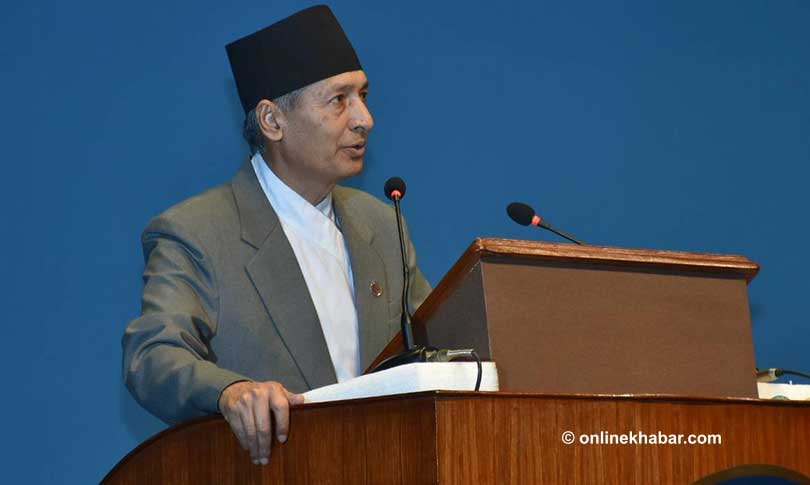 Quoting Minister for Finance Yubaraj Khatiwada, Abhiyan reports on its cover page that the government is preparing to establish a separate mechanism that will regulate non-banking financial institutions like Employees Provident Fund and Citizens Investment Trust.
A bill to introduce the new body has already been drafted by the Ministry, according to the report.
Lack of leadership affects constitutional bench functioning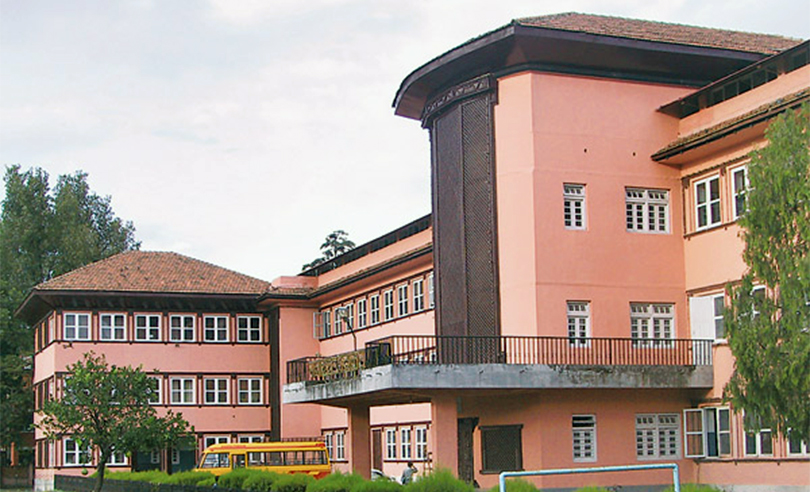 The constitutional bench of the Supreme Court, which is responsible to resolve constitutional disputes, has not held its meeting for past two weeks as incumbent Acting Chief Justice Deepak Raj Joshee stayed on a leave after the Parliamentary Hearing Special Committee rejected his name for the top judicial position, according to Nepal Samacharpatra.
After Joshee took leave, Om Prakash Mishra has been leading the judiciary; but he has not made any effort to resume functioning of the constitutional bench, the report adds.
Bike without pollution control standard being imported illegally
The lead story of Karobar reports that 'Runner' motorbikes manufactured in Bangladesh are being imported to Nepal for past three years without any suspicion though the company is yet to implement a pollution control standard as it has implemented in Nepal.
For past six years, Nepal has been implementing Euro 6 standard of pollution in vehicles including bikes, but it is allowing people to bring in and use the bike that does not meet any criteria, according to the report.
Press Council 'illegally interrogated' journalists
Press Council Nepal, the body formed to monitor the media sector of the country, tried to 'illegally interrogate' its Chief Editor Guna Raj Luintel and Annapurna Post Editor Akanda Bhandari on Friday, according to a two column story in Nagarik. Chief editors of the two daily broadsheets were called to discuss the journalists' code of conduct in the new context, but the staff tried to interrogate, the report claims.
Northern Kathmandu to receive more drinking water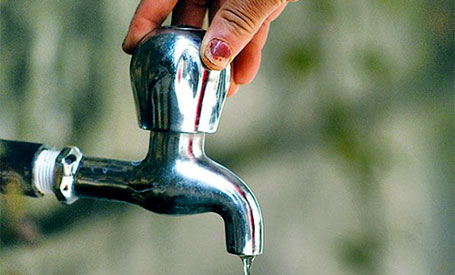 A three-column story in The Kathmandu Post reports that some areas in northern part of Kathmandu district will receive more drinking water from Kathmandu Upatyaka Khanepali Limited from now onwards.
Consumers in Kapan, Saraswatinagar, Bouddha, Jorpati, Chabahil, Handigaun, Gyaneshwor, Naxal, Baneshwor, Anamnagar, Putalisadak, Dillibazaar, Bagbazaar, Maitighar, Triputeshwor and New Road will be supplied with drinking water five times a week, two hours at a stretch. Earlier, tap water was received only once a week.
Interesting
 Buffalo pregnancy allowance in Kavre town
Panauti Municipality in Kavre district has decided to provide buffalo pregnancy allowance to farmers so as to promote animal husbandry, according to a brief story in Republica.
The third municipality assembly of the local government has made the decision as the conservation of buffalo, also known as 'black gold', would bring commendable changes in the living standard of the farmers, according to the report.