The issue that has received the most significant attention on the front pages of major Nepali and English broadsheet dailies published from Kathmandu on Friday is the finalisation of agendas for Prime Minister KP Sharma Oli's scheduled China visit as Minister for Foreign Affairs Pradeep Kumar Gyawali organised a press conference to announce the agendas in Kathmandu yesterday. Most newspapers have covered the inauguration of 21st FIFA World Cup in Moscow of Russia also on their front pages as it is considered the biggest sports event in the world.
Few other political, sociocultural and economic issues have been published on the front pages of Kathmandu newspapers today.
Important
Ruling party lawmakers accuse ministers of bias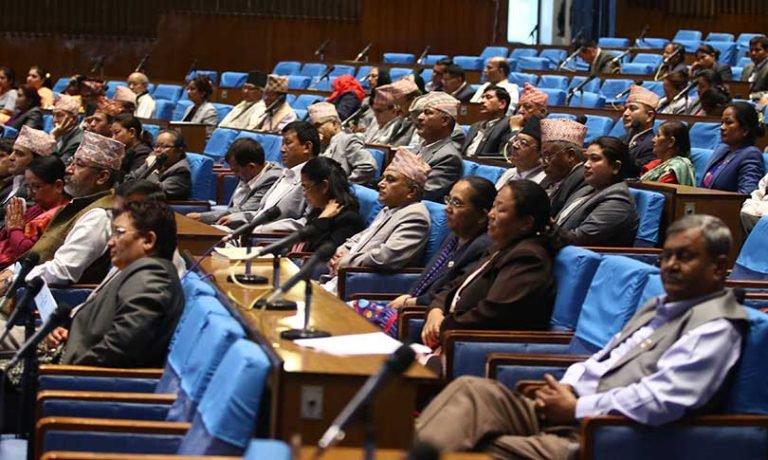 As discussions on the  annual budget statement announced by Finance Minister Yubaraj Khatiwada for the next fiscal year are underway in House of Representatives, a significant number of ruling party lawmakers have accused ministers of allocating more budget for projects and programmes of their districts and constituencies thereby depriving other areas of resources.
Karobar lead story says lawmakers of the ruling Nepal Communist Party expressed their dissatisfaction with Tourism Minister Rabindra Adhikari, his deputy Dhan Bahadur Budha, and Youth and Sports Minister Jagat Bishwakarma. Adhikari, however, was absent in the meeting yesterday as he was abroad.
Meanwhile, Annapurna Post reports that the NCP is holding a meeting of its lawmakers today as they began criticising their own government over the budget. For that, the House of Representatives meeting may get postponed, according to the report.
Govt spends just half of total capital expenditure in 11 months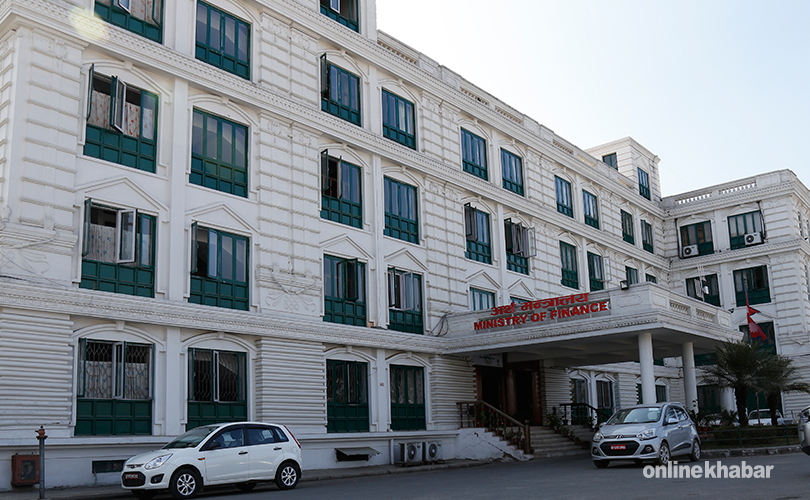 The lead story in Nagarik says the government has been able to spend just nearly half of allocated capital expenditure for the current fiscal year in its first 11 months. The government had targeted to spend Rs 335 billion under this category, but so far only Rs 159 billion, which is just 47 per cent of total.
Meanwhile, Karobar reports that the government now needs to spend Rs 2.44 billion every day in next one month if its wants to spend all the allocated capital expenditure because the current fiscal year will be exactly after one month.
So far, the per day capital spending is as low as Rs 480 million.
Ignored
Four constitutional commissions headless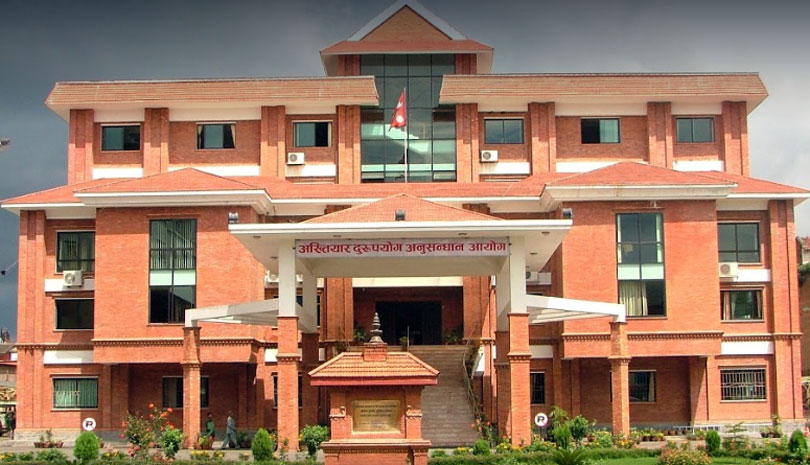 Nepal's constitution has a provision for 12 constitutional commissions for different assignments. Of them, five are yet to be formed. Among seven existing commissions, four do not have chief commissioners for last few months, reports Nepal Samacharpatra in its three-column story.
The bodies awaiting the leadership are Commission for the Investigation of Abuse of Authority, National Women Commission, National Dalit Commission and National Muslim Commission.
Somlal Subedi recalled from ADB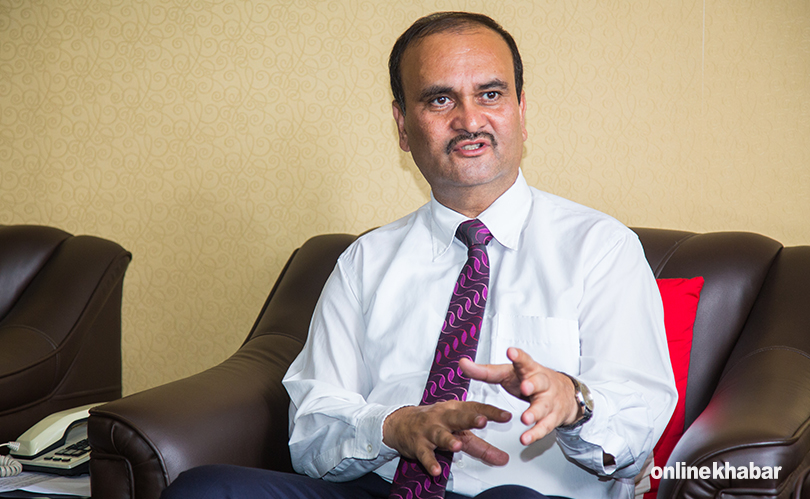 Rajdhani reports that the Cabinet meeting on Thursday decided to recall former Chief Secretary Som Lal Subedi from his assignment as Alternative Director of the Asian Development Bank. Earlier, Subedi was criticised for giving up the country's top bureaucratic position for the ADB job.
Instead, the government decided to send Finance Ministry's Joint Secretary Ram Sharan Pudasaini to replace him.
PM Oli plans monitoring of ministers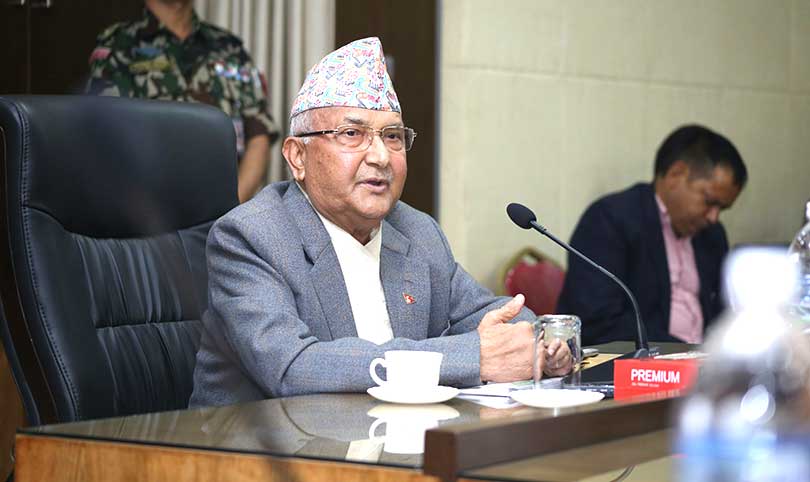 Naya Patrika says the government is restructuring the Office of the Prime Minister and Council of Ministers so that the Prime Minister can directly monitor activities of the ministers. The Office will also facilitate coordination among various ministries and  departments whereas new divisions will also be formed, according to the report.
'Married' Rautahat kids don't know their spouses
It has been many years since the Nepal government declared early marriage illegal. However, members of the Dom community in Rautahat district still practise the tradition, Rajdhani reports in its anchor story. Children in this community are married as early as at the age of three or four years. Therefore, these children even do not know their spouses, but only their names, the report explains.
Oli, Dahal will hold top position in NCP in turns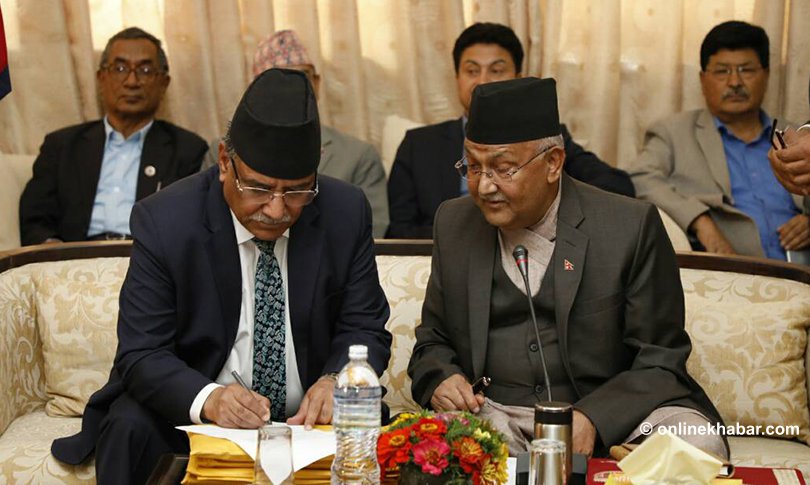 While unifying the two parties led by them, KP Sharma Oli and Pushpa Kamal Dahal had decided that both of them would retain the position of chairperson in their unified Nepal Communist Party. Now, the party has decided that Oli and Dahal take the responsibility in turns. Accordingly, their ranking in the party will also change as the first or second leader turn by turn, according to Naya Patrika.
Interesting
 All provincial govts to announce annual budget today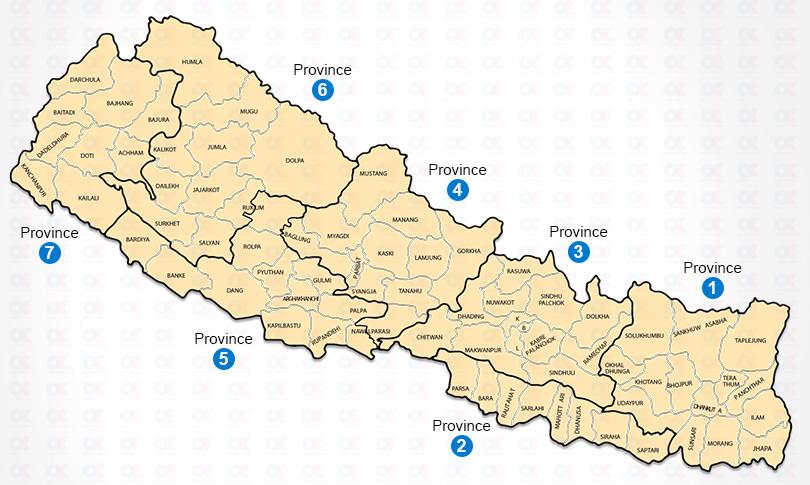 Gorkhapatra and Naya Patrika report that all seven provincial governments will announce their annual budget statement today for the next fiscal year beginning next month. The Intergovernmental Fiscal Management Act has fixed the date for provincial government's budget, therefore it is mandatory for them to abide by the rule. This year's budget will be quite important as this is the first time that provincial governments are announcing their budget.
All the governments have already announced their annual policy and programmes.