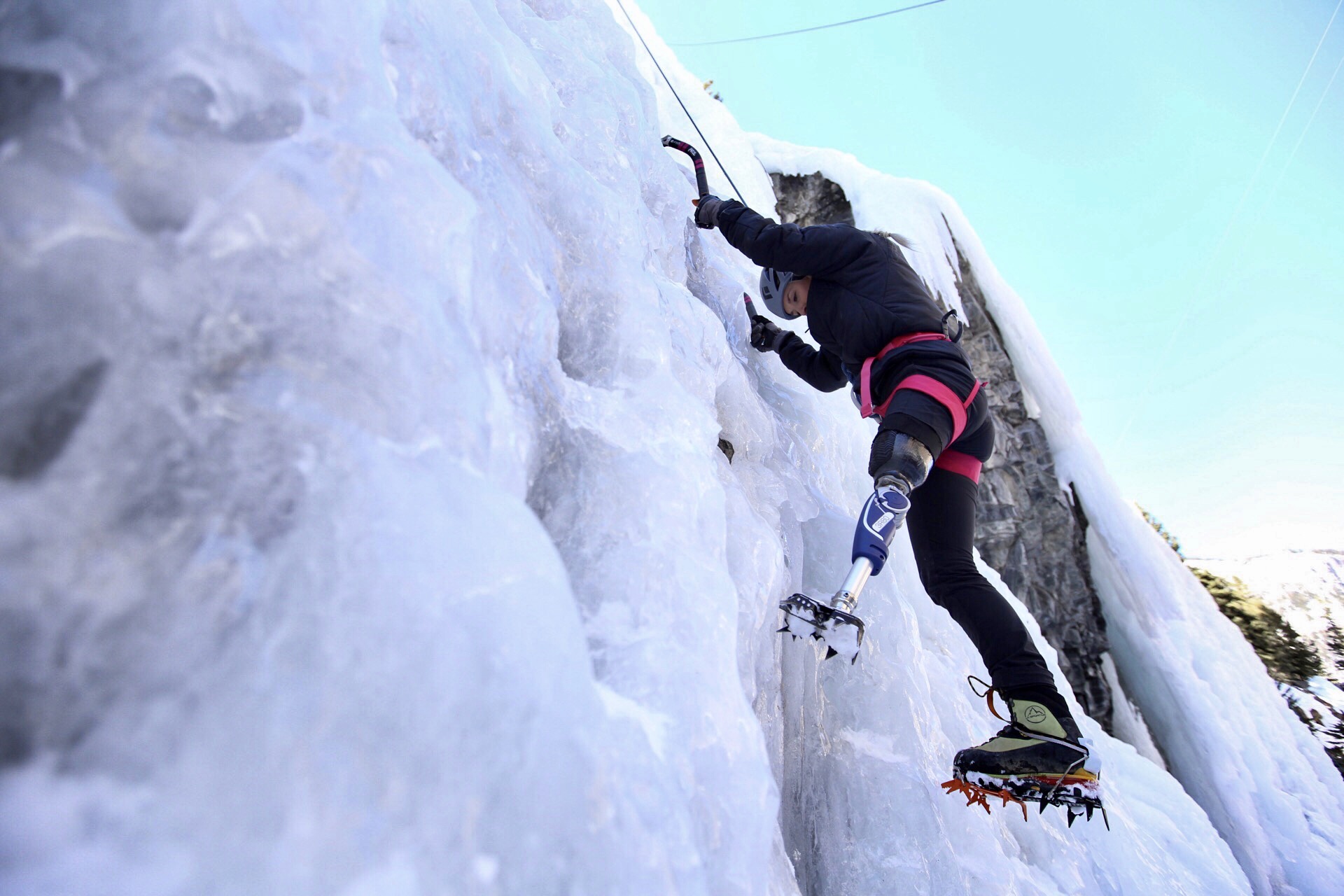 Lying in her hospital bed, former US Marine Kristie Ennis, wanted to give up on life. At 21, she had suffered life-threatening injuries in Afghanistan where she lost her left leg after her helicopter was brought down. Six years down the line, after going through over 40 surgeries, she has learnt not only how to deal with such adversities but is also on the verge of scaling the highest mountain in every continent.
"I'd be lying if I told you I didn't think about giving up. Being injured at such a young age makes you think that life is over but one day my father came to me and told me that I had to live. He told me that if I didn't survive, I would have done the enemy a favour. That's when I turned a corner and decided to work hard on my recovery," she says.
Ennis adds that her recovery began in the mountains. A few of her close friends introduced her to snowboarding after which she fell in love with snow and the mountains. "I had recently had a prostatic leg but I had so much fun snowboarding it was the perfect rehabilitation. I was so into it I even joined the Paralympics team."
But for Ennis, a medal wasn't enough, as she was looking for a bigger purpose. She had joined the army at 17 to protect people who couldn't protect themselves. That was why after getting out of hospital, she decided to do something to inspire young girls with disability.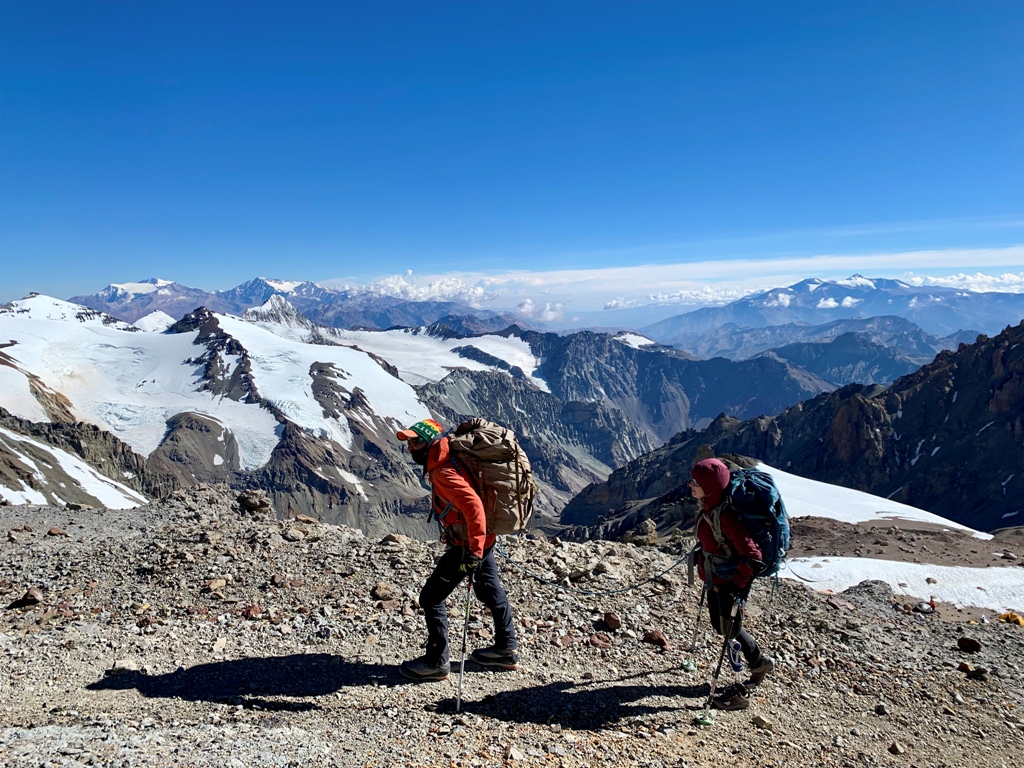 "While in hospital I realised that there aren't many differently-abled women who have inspired others. I wanted to be that person for a young girl with a prosthetic leg so that she could look up to me and say if Kristie can do it, so can I. A reason why I founded the Kriste Ennis Foundation and started to a lot of charity work."
Ennis felt the mountains healed her from within. This is why in 2017, she decided to climb Kilimanjaro, the tallest mountain in Africa. She climbed the mountain to raise funds to help the people of east-Tanzania get clean water.
"We raised $150,000 and that made me think that I could contribute more to the society. I felt that I was quite good at it and after the crash, I had a bad memory which meant I wouldn't remember how painful things would be. And I felt it could be something powerful and something which could have a stronger impact in the long run."
After climbing Kilimanjaro in March 2017, Ennis started doing her research and then made a plan to climb the seven summits. Since then she's successfully reached the top of Carstensz Pyramid, Mount Elbrus and Mount Aconcagua. She also attempted to climb Mount Denali but had to return back due to bad weather.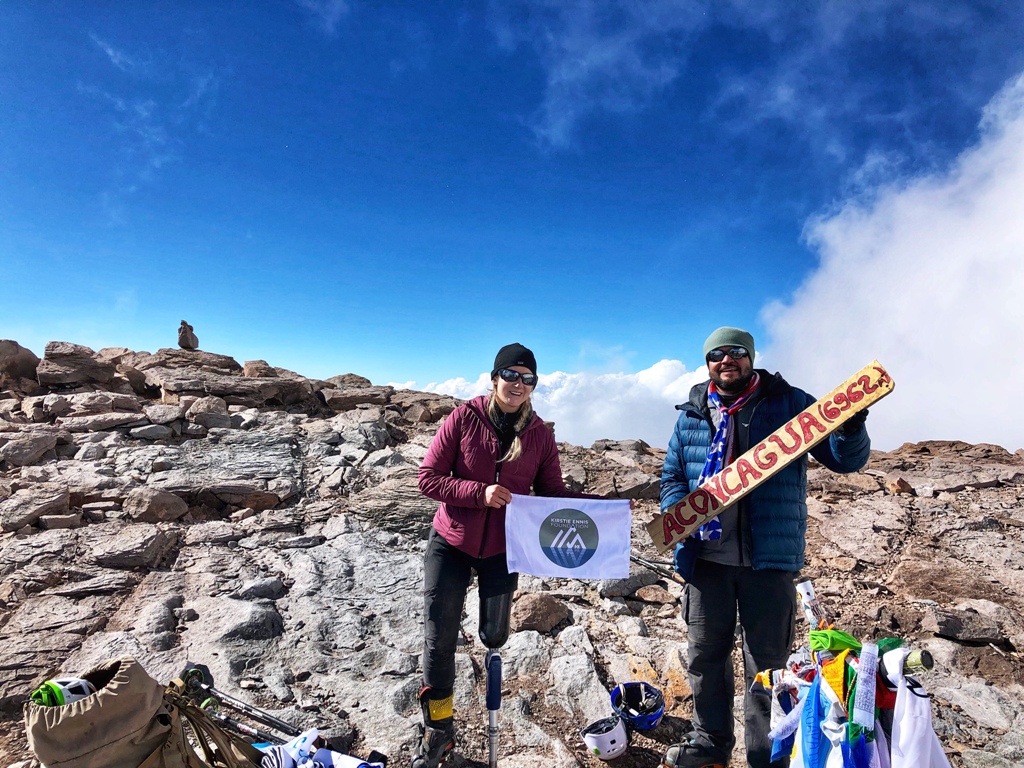 Ennis also visited Nepal in 2017 to trek to Everest Base Camp.
"It was an unreal experience. I had a general idea I would do seven summits but I had no idea what to expect from Everest. I didn't know if I'd be capable," she adds.
On the fourth day of her trek, Ennis saw Everest for the first time. "I was so awed by it I stood and cried looking at it. I was so humbled to be in her presence. I felt so much power. That is when I knew that I would be climbing Everest."
Ennis is currently on her way to Everest Base Camp along with her team. Her expedition organiser is HST Adventure whose expedition leader Christopher Pollak Paul has climbed two of the four mountains with Ennis. "Chris is great. He's the perfect guy to climb with. He's been here for a long time and is quite experienced even though he hasn't climbed Everest.
Ennis shares that she's done with her preparation. Her main concern now is if her prosthetic leg will function above 8,000 metres. She adds that she needs to be strong in a different way which is why she has also been working on risk management.
"The way that I move in the mountains is different from other climbers. I'm basically doing tricep dips, shoulder press and right leg lunge over and over again which is why I need to keep my core strong. As long as I do that I think I'll be good because in my prosthetic crampon I'm quite fast."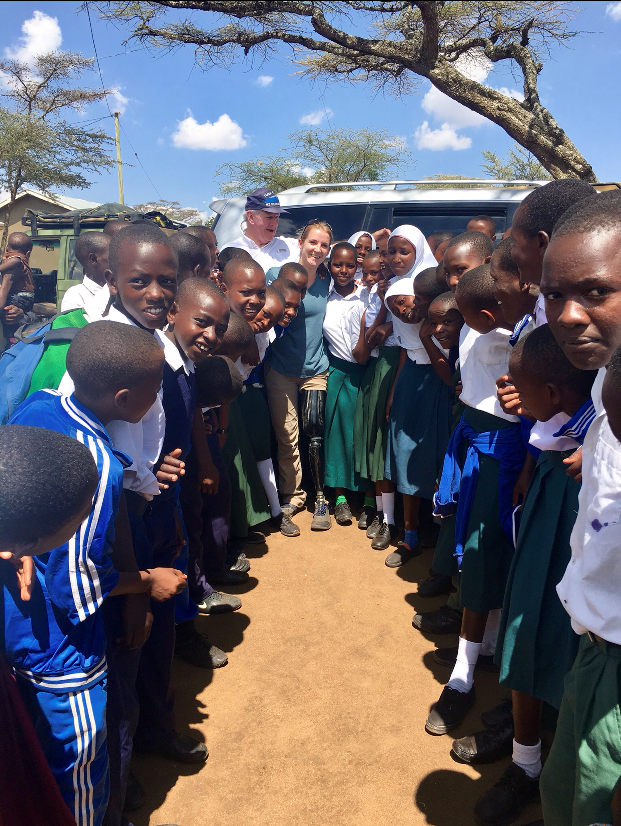 Ennis mentions that all this wouldn't be possible without her parents. She shares that both her parents who are former Marines have been amazing and let her live her dream.
"My dad is a bit sceptical about me becoming a mountaineer. It really stresses him out but my mother is quite cool about it. She gets to boast to her friends about my achievement. Both are supportive in their own way and both are proud of me which is what matters," she adds.
If all things go as planned Ennis will be done with Everest by May 31. If she is successful, she will be the first woman above the knee amputee to stand on top of the world's highest mountain.
After Everest, only two mountains will remain. Her plan is to be done with those by 2020 and then keep raising funds for different projects.
"I'm not going to stop. I want to help a lot of people. Whether it is to do with prosthetics or any other disability I'll be raising funds for them through various projects," she adds.
Ennis also plans to be the first female amputee to swim across the English channel and also run seven marathons across seven continents in seven days.
She wants to show young boys and girls that their life isn't over after a bad incident. She wants to show that anything is possible if your head and heart is in the right place.
Ennis is also filming this entire experience because she wants to share it with the world. "There will be so many stories up in the mountains. Which is why I want to show people what happens up there. Not just here on Everest but been filming in other mountains as well."
She shares that the accident might have been the best things that happened to her because it's given her a different purpose.
Photo Courtesy: Kristie Ennis