The Monsoon has arrived in Nepal, and this means that the mountain-climbing season is officially over.
This spring season was important for mountaineering enthusiasts in Nepal and abroad, as they returned to the highest mountain in the world after a hiatus of two long years.
Here are the highlights of the season:
1.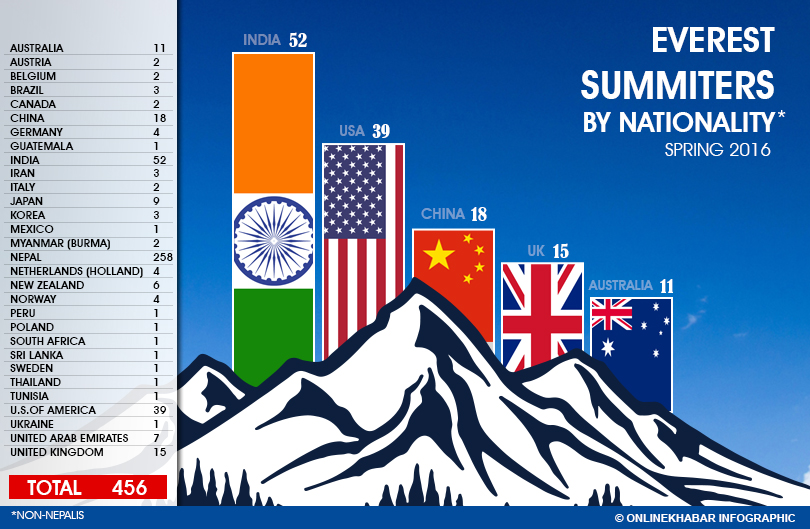 More Nepalis climbed Everest this season than that of any other nationality. The second spot went to India, and the US and China made it to the third and fourth positions.
2.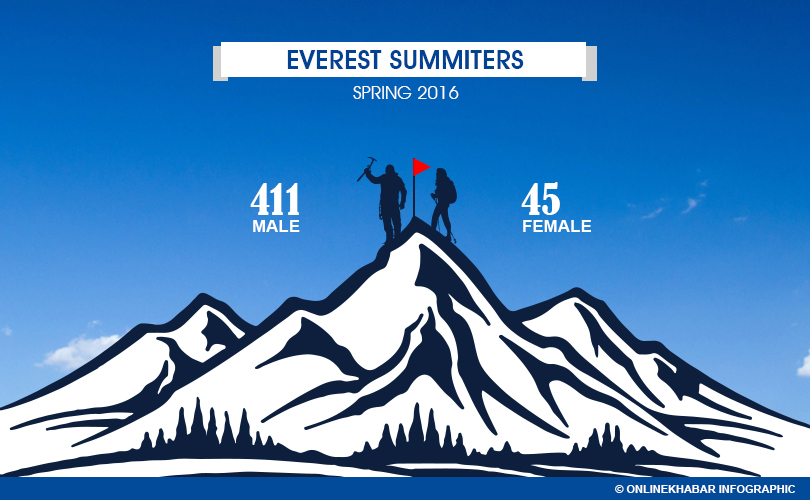 Men outnumbered women by over 10 times this season. While 411 men successfully summited Everest, only 45 women achieved the fete this time.
3.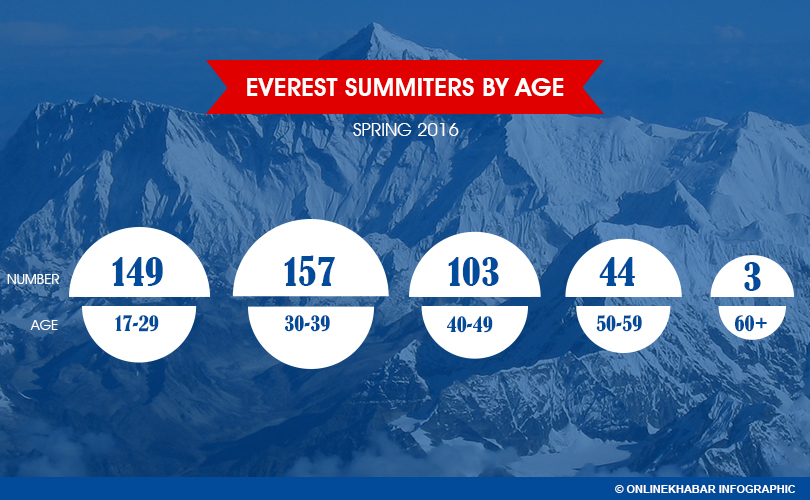 Most climbers who were part of successful expeditions were aged 30-39 years. Only three people above the age of 60 made it to Everest this season.
4.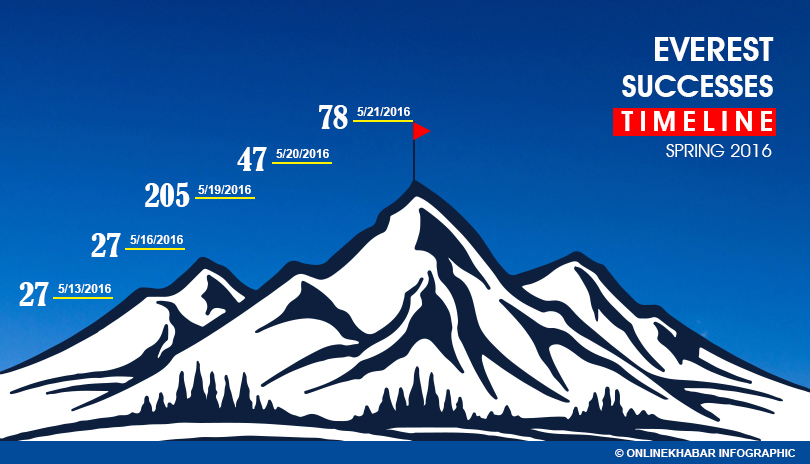 May 19, 2016 was the most happening day on Everest this season as 205 climbers made it to the top  of Everest.
Information courtesy: Department of Tourism, Nepal