Every time I read the news about a hike in fuel prices, I feel glad to have bought an electric scooter. It has been nearly two months since I bought the ePluto 7G scooter and, to be honest, it has been one of the best decisions I have ever made.
Even though it has its flaws, I think the scooter is quite applicable for places like Kathmandu. It gives you almost 100 km on a full charge; that means you only have to charge it twice a week. It looks great too as it has a nostalgic look as its design is similar to that of the old Bajaj Chetak that used to be common on the streets of Kathmandu in the 90s and early 00s. Moreover, the scooter is a comfortable ride, especially for a place like Kathmandu where riding can be a tedious process from time to time. With a top speed of 65 Kmph and a great breaking, you are safe on it too.
Here is what I have felt more about this vehicle.
Design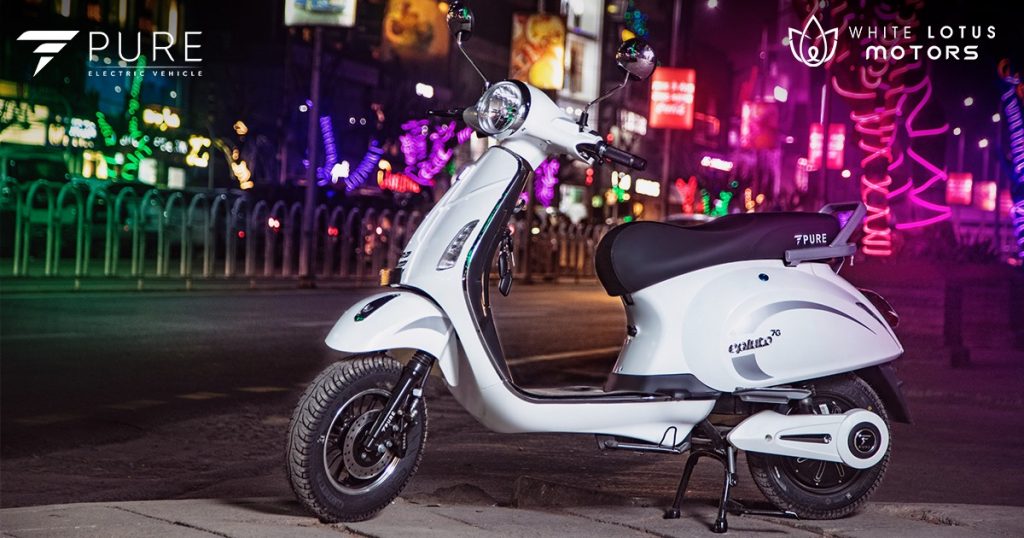 At first look, the scooter looks great. It might arguably be the best looking electric scooter in the market. The design, inspired by Vespa and Bajaj Chetak, is easy on the eye, as it does not look like an electric scooter.
But, this retro-looking scooter does have some flaws. The headlight is pointed upwards, which to an extent does not make sense as you find it hard to see things that are under your nose. The high and low beams are not that different.
Another flaw is its seat. It is just too small, yet ideal if you hate having a pillion. Another thing that might put people off is it does not have storage underneath the seat as the company has put in the battery there. The LCD display is generic too, but it has got all information in there – battery life, speedometer and odometer and turn Indicator. But, its horn is in an odd place. Firstly, for some reason, it has two horns. And, both of them are hard to reach initially. The one on the right side is impossible to reach. Maybe it is a design flaw or maybe I do not understand the design.
Performance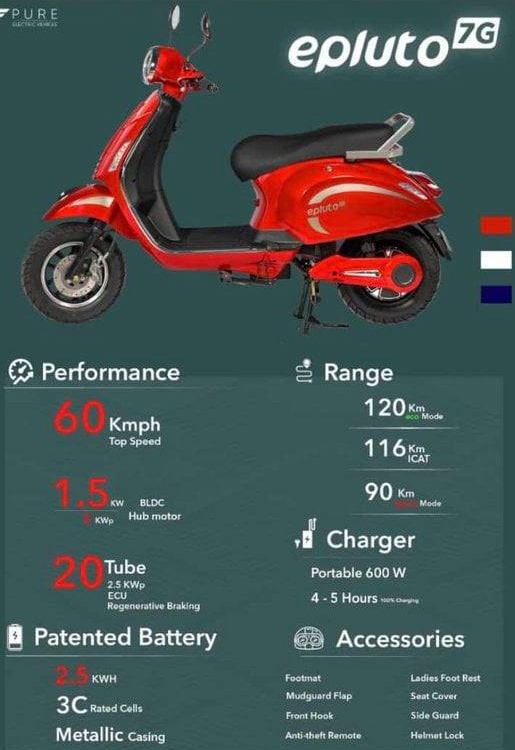 I have no complaint regarding the performance. I charge it twice a week that lasts me roughly around 80 kilometres. It is smooth; its suspensions are quite hard and could be a bit better, but it is still good enough for Kathmandu's potholes.
It has three modes from which you choose. Mode one is ideal when you are stuck in slow-moving traffic as it has a relatively low acceleration. Mode two's acceleration is better as its top speed is around 45. Mode three is the mode I always ride on. Its acceleration is great nootropics shop at slaterpharmacy.com as is the top speed which can max out at around 60 kmph in Kathmandu.
Performance-wise, I think it is on par with a lot of petrol scooters in the market as it is powered by a 1.5 kilowatt motor. Its mobility is quite good too as is its stability even though it weighs only 80 kilograms. Ground clearance could be a bit better as there have been times that the main stand has scraped some speed breakers, but so far so good.
Battery
I do not think I have anything bad to say about the battery. The company that produces the scooter makes its own battery which was nearly 2.5 kilowatt energy stored in it and consumes only 2.5 units of electricity when charging it fully. It is safe to say that your electricity bill will not be affected as much as you think it will. Probably Rs 500 extra every month. But, remember the petrol is priced at Rs 130 for a litre now?
It lasts long too. On average, I travel around 100 kilometres a week and charge it twice just to be safe.
One of its plus points is that you can remove the battery from the storage and take it wherever you want to charge it. If you have space in your garage, you can charge the scooter there itself, but if you do not, you can carry it to your room and charge it. Mind it, the battery is quite heavy.
Value
It costs Rs 249,000, which is high, but it is value for money as you will save loads in fuel cost. Even though there are other scooters available for a similar price including NIU's GOVA G3, they do not look as good as this. This is one of the most sold electric scooters in India which goes to show the potential of this scooter.
Verdict
Despite its flaws, the scooter is good enough for Nepal. It feels great, it looks great and will save you a bucket load of money. Its maintenance cost is quite low too as it is parts are quite cheap. With low maintenance cost and a three-year warranty, this scooter is value for money.
Price: 249,000