On January 8, Hari Dev Raut of Jaleshwar municipality-5, Mahottari, was murdered near a police station. Local drug abuser Surendra Raut, after consuming narcotics, attacked Hari Dev, a 75-year-old local trader. He died on the spot.
Surendra was high on drugs, he swore at Hari Dev and attacked brutally, says DSP Santosh Pokharel, the District Police Office spokesperson, quoting witnesses.
"As informed by the witnesses, Surendra was into alcoholism and drug addiction," says Pokharel.
Stakeholders and officials say this is just representative criminal cases that have their roots in drug addiction, warning it could go up if concerned authorities do not pay attention to the problem.
Cases galore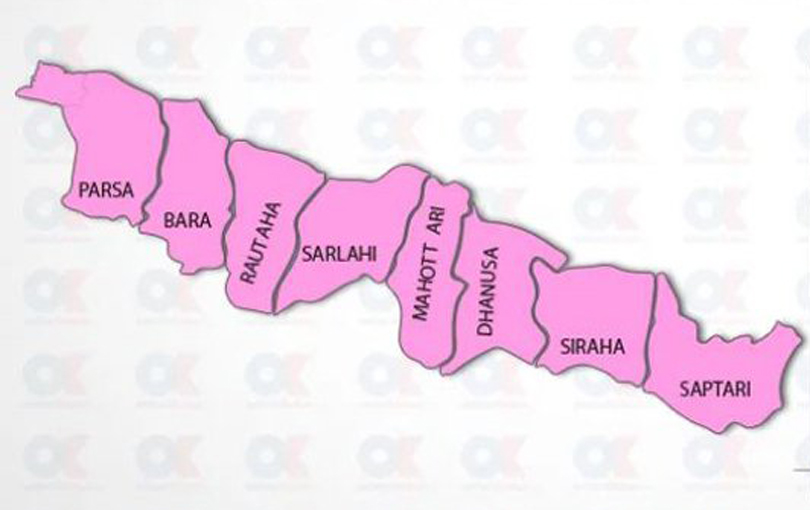 On December 26, 2022, Kabita Devi Sah of Bideha municipality, Dhanusha, was found dead in her own room. Police were informed that she along with her 14-month-old son Kartik died of electrocution. But when police reached her room, they found that her face was attacked with a domestic weapon and a piece of wood was inserted in her genitalia. SP Bishwa Raj Khadka of the District Police Office informs that she was tortured and killed.
Later, a police investigation found that 20-year-old Dilip Sah, the son of her brother-in-law or her husband's elder brother, was involved in the murder. A police investigation found that Dilip was into alcoholism and drug abuse. He was arrested after the incident.
Here is another case too. On December 25, 2022, Mohammad Khurshid Ansari, 40, of Samsi rural municipality-2, Mahottari, died at Janaki Health Care, Janakpur. The cause of the death was torture. On December 20, at 6 am, he went to his neighbour Abdul Salam Shesh's house for some work. On the same day around 3 pm, he was found in an unconscious state, partially naked outside Shesh's house and was rushed to Janaki Health Care.
Arrestee Shesh confessed that he tortured Ansari in the room. According to Mahottari police, he was tortured by four people including Shesh. All four were under the influence of drugs. They tortured him and even recorded the video.
The open border factor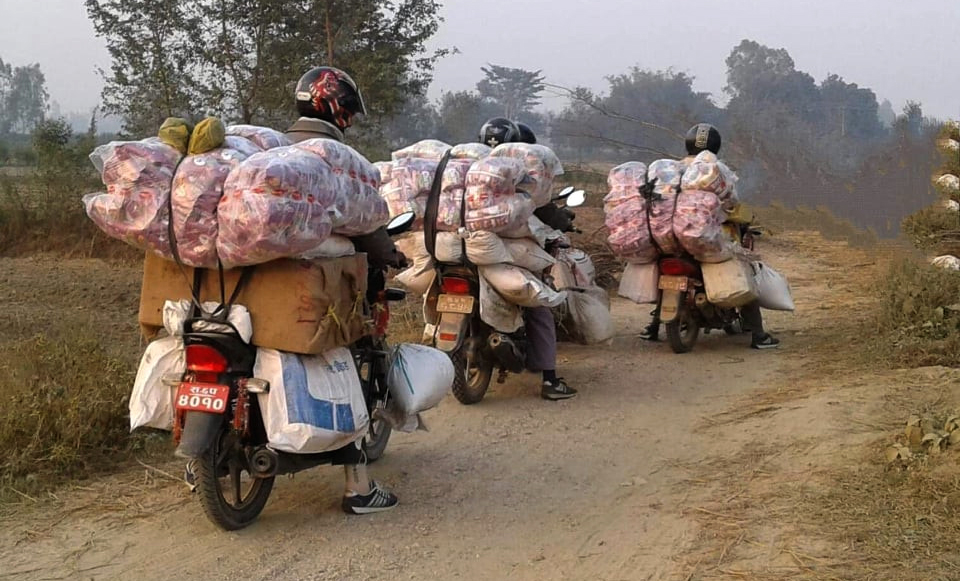 In January, two young people lost their lives mysteriously in Janakpur. Later, it was found that the case was linked to narcotic drug abuse. Rohit Sah, 25, of Janakpurdham sub-metropolis-8 and Bishnu Sah, 22, of ward 13, were found murdered near the open space of Parsa Tol. After reaching Belapur of Sitamarhi district in India, they were kidnapped on January 11.
The kidnapper demanded Rs 5 million, but the family members made a deal to give Rs 2 million and informed the police. All of a sudden, the kidnapper switched off the phone. Two days after the phone call, the bodies of Rohit and Bishnu were found.
According to police officers, both of them used to occasionally consume drugs. One of the arrestees who was nabbed in India told that they called Rohit and Bishnu in Belapur for drug abuse.
As shown in the case, the open border between Nepal and India has increased the drug trade and drug abuse. With the increase in the drug trade, the number of deaths and various criminal activities is also growing, police and experts say.
The families of the drug abusers are living a life full of hardships, says Kamlesh Thakur, a local of Bhangaha municipality, Mahottari. "Society looks differently to the families whose members are into drug abuse."
If any wrongdoing takes place in the village, everyone starts doubting the family of drug abusers. Due to one member, the entire family has to face trouble, he adds.
Horrifying statistics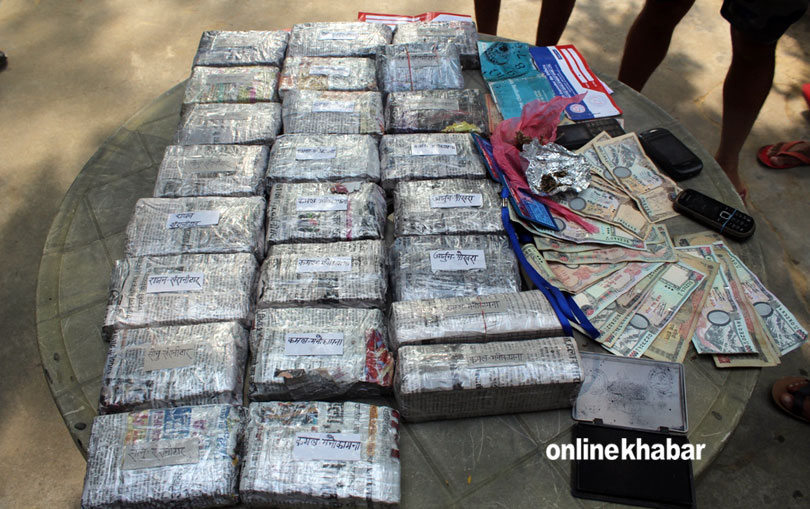 It is common in the Madhesh province to witness a person being arrested every day in connection with drug abuse. The data from July 17, 2022, to February 7, 2023, reveals that on average three people are arrested for importing and exporting, trading and consuming drugs every day.
According to the Madhesh Provincial Police Office, 625 people were arrested in this period. Among them 602 were male and 23 were female. They were caught with different amounts of marijuana, brown sugar, heroin, hashish, opium and prohibited medicines, says SP Mahendra Prasad Shrestha, the spokesperson at the office.
According to him, with 192 arrestees, Parsa has the highest number of people involved in crimes related to drug abuse. Similarly, there were 133 from Siraha, 76 from Bara, 63 from Mahottari, 58 from Sarlahi, 48 from Dhanusha, 32 from Saptari, and 23 from Rautahat. Shrestha informs that 3,132 kg of marijuana, 76.4 kg of hashish, 89.4 mg of heroin and 17.7 grams of brown sugar were confiscated from them. Likewise, 90,688 bottles of narcotic drugs were also confiscated.
DIG Basanta Bahadur Kunwar of the office says all the authorities should work seriously to prevent the increasing drug crimes.
"Police are successful to control drug abuse and addiction, but to stop trading of the drug business, all the like-minded authorities must work efficiently," Kunwar says, "Otherwise it is not impossible to control the crimes."
Psychosocial counsellor Bina Kadari says the stress created by unemployment among youths, negligence of family, domestic disputes, and disrespectful behaviour are the main causes of drug addiction. Likewise the other causes, according to her, are poverty, bad friend circle, violence in schools under the pretext of discipline and social disgrace.
---
This story was translated from the original Nepali version and edited for clarity and length.