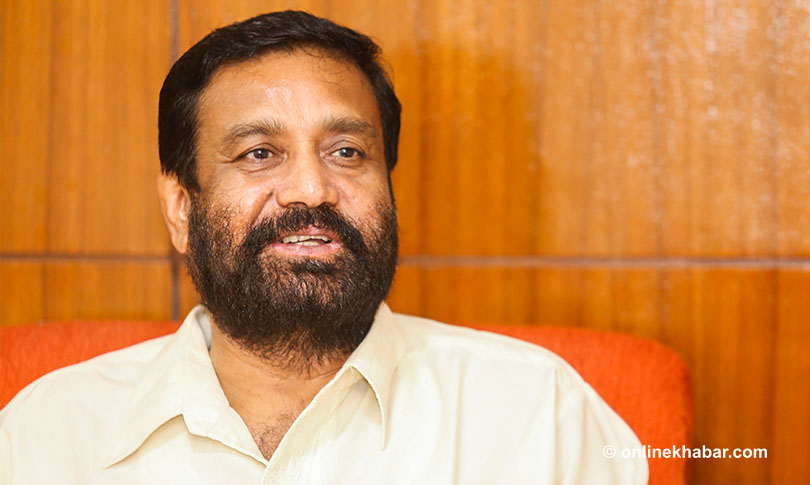 Kathmandu, August 23
Prime  Minister and Nepali Congress President Sher Bahadur Deuba on Wednesday has authorised leader Bimalendra Nidhi to take charge of the party as acting president in his absence.
It is a clear hint that Nidhi will be made Vice-President of the party soon.
More than one year has already passed since the party's 13th national general convention, Deuba is yet to nominate the Vice-President. However, it is widely believed that Nidhi will be picked for the position.
Deuba today appointed Nidhi as the Acting President as he left for a five-day state visit to India.
Discipline Committee formed
Meanwhile, Deuba also formed the party's Discipline Committee today itself.
Central Working Committee member Ramesh Rijal has been made the chief of committee that comprises Umakanta Chaudhary, Kamala Panta, Surendra Raj Pandey and Hridaya Ram Thani as members.
Meanwhile, Deuba today appointed four leaders to the CWC, Those appointed the party's powerful committee include Hari Prasad Nepal, Radhe Chandra Yadav, Amrit Aryal and Dhyan Govinda Ranjit.