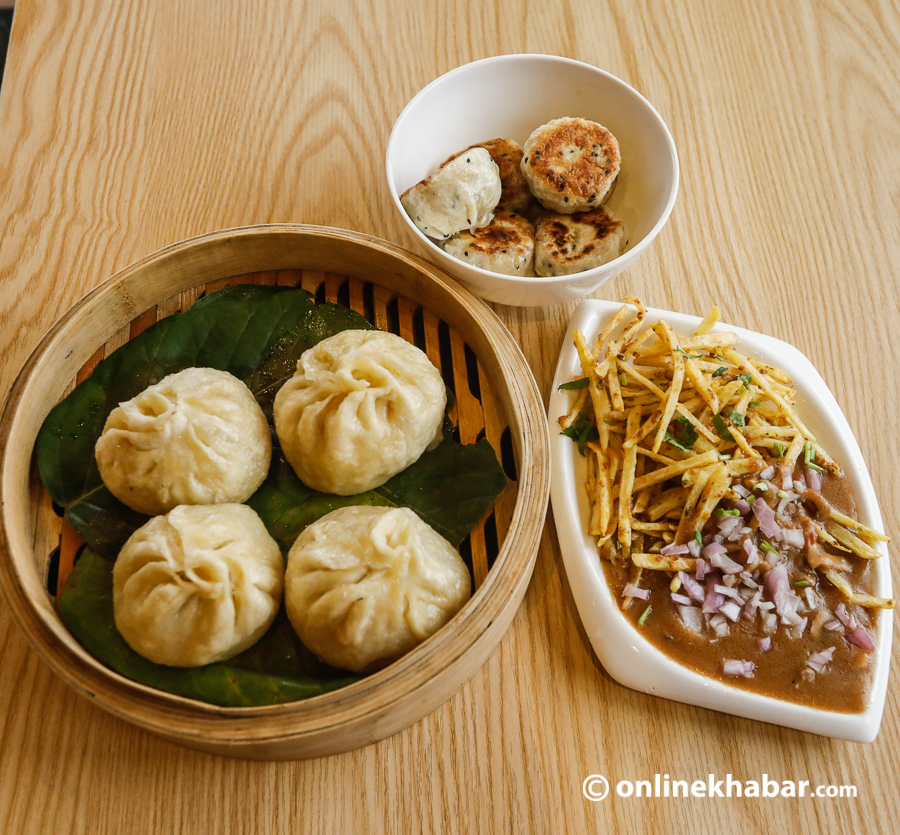 Da Pow might look like your average eatery but its more than that. The menu is like a comic strip, the food is different and the ambiance is simple yet chic.
The restaurant, which opened only recently, has two seating areas. While the outdoor is quite green and cozy as you sit under a tree, the indoor is neat and stylish. The entire restaurant is based on the comic book theme. The walls are awash with comic book characters. They also have a few comic strips from Tintin in Tibet painted on the wall. This might make a few of us nostalgic. The owner Raymond Das Shrestha, a comic book fanatic, has also added a shelf which has comic books from yesteryears.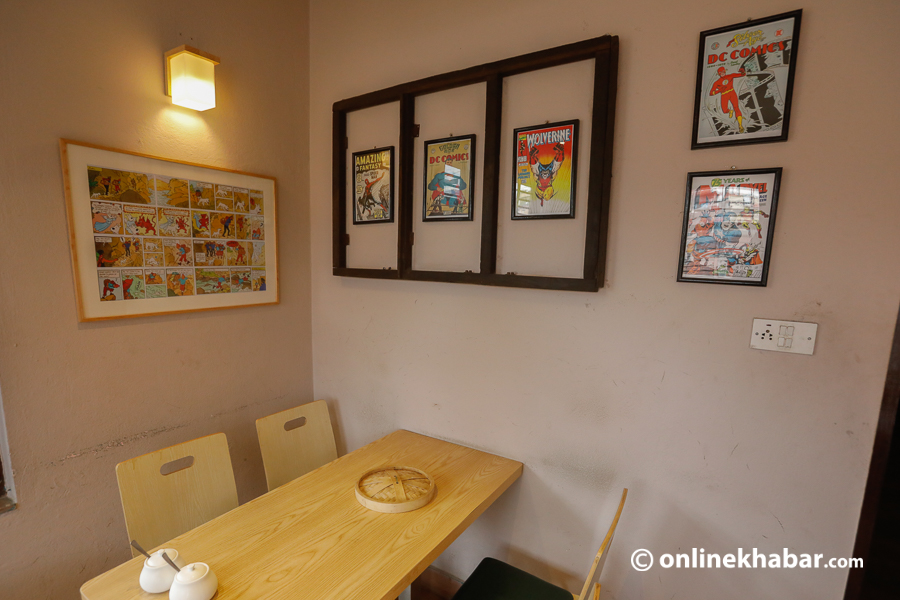 The name 'Da Pow' comes from the dish da pow which is Tibetan for 'big momo'.  Shrestha, who tried a da pow in Kalingpong, shares he always wanted to bring this unique food to Kathmandu. And when he found a chef who was from Darjeeling, he didn't hesitate to open a restaurant.
Shrestha recommended I try the chicken da pow. Even though da pow in China and north-eastern India comes only in the pork variety, Shrestha said that to make a bit 'Nepali', he had to come up with veg, chicken and buff versions as well.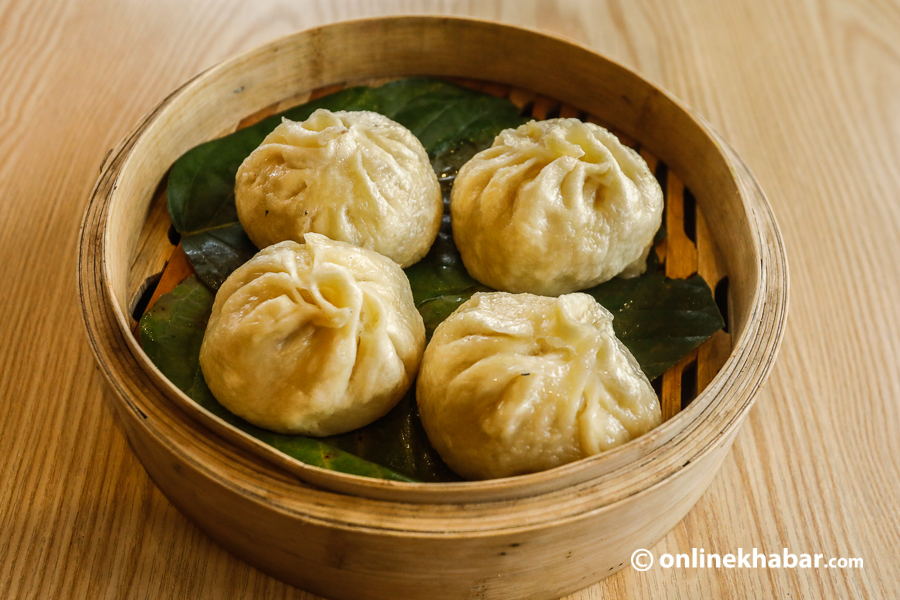 The big steaming juicy dumplings were perfect for a rainy damp afternoon in Kathmandu. Each bite of the dumplings is full of flavour. The minced chicken meat was spiced quite well and went well with the medium and spicy tomato pickles. Even though the size of the dumpling is quite big, it isn't as heavy as it looks.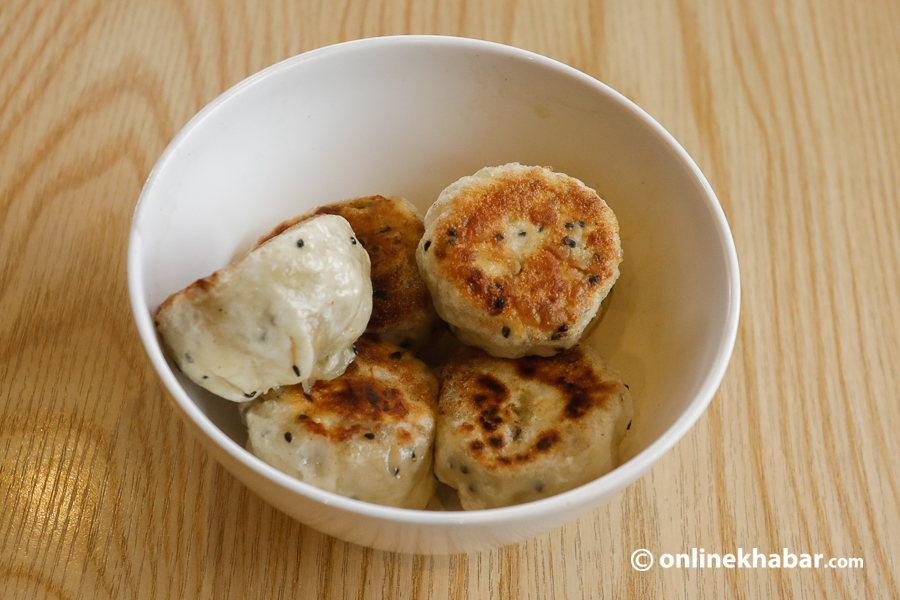 I also tried the pan-fried pork mini da pow, which is similar to kothey momo minus the overpowering taste of spices that Nepali momo normally have. The pork mince is definitely tastier than the chicken so I'd recommend you try the pork version of the da pow. If you don't like pork, there are various other options available.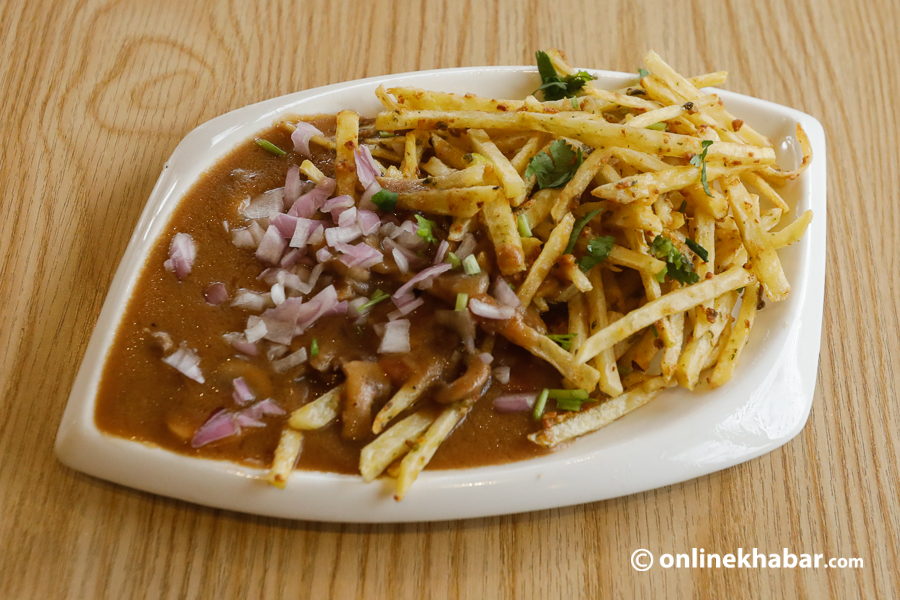 As a side dish, I also tried the special crispy potatoes. It's basically potato fries which comes with a quite delicious brown mushroom sauce used in sizzlers in Nepal. The combination of the fried potatoes and the sauce is quite interesting as is this dish. Could be a good starter for vegetarians.
Da pow also has a few other signature dishes. Its bangur ko khutta ko acchar is particularly good. The tender boar meat is full of flavour and the gravy that it comes with just amazing. Slightly on the spicy side, the dish is a must try when you visit this place.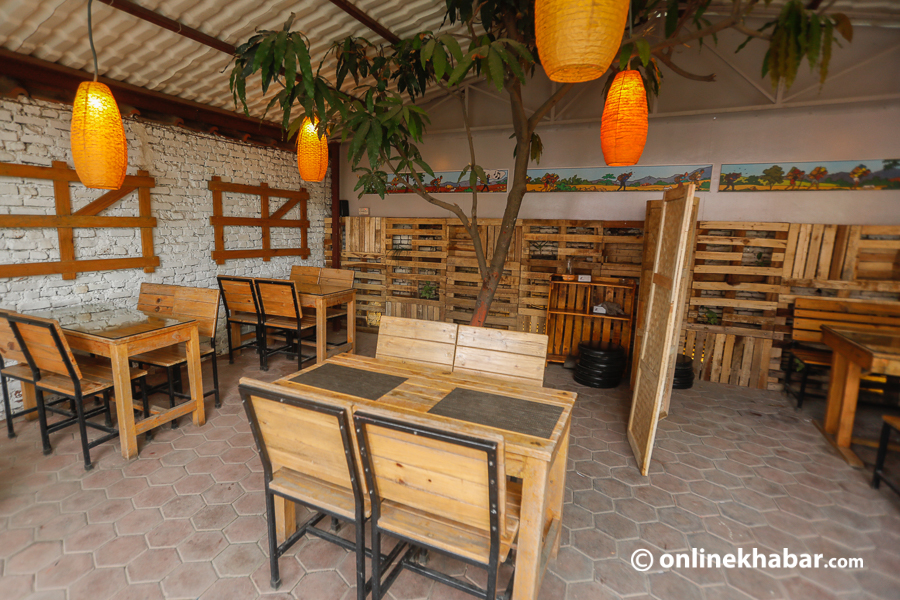 To sum up, Da Pow is a place not to be missed by any foodie. The food is good as is the ambiance and the price is quite reasonable. But one of the sole reasons you should visit the place is for its super momo.
---
Location: Gairidhara(Same building as Station Five near Social Cafe)
Timing: 11 am to 9 pm
Phone: 01-4428652