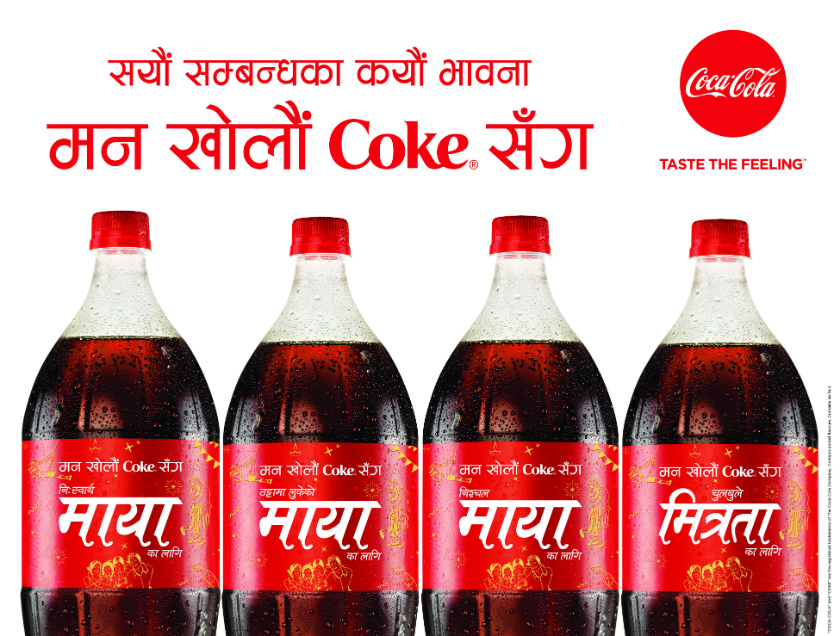 Kathmandu, October 5
Coca-Cola has come up with a new campaign to mark the arrival of Dashain and Tihar this year.
As part of the campaign, Saiyoun Sambandha Kaiyoun Bhawana (hundreds of relationships, countless feelings), Coca-Cola bottles will be available with special festive labels, instead of the regular labels. The new labels will have festive illustrations and a message.
There are sixteen such messages that talk about love, friendship, happiness, laughter, devotion and fun. One such message reads niswaartha maya ka laagi (for selfless love). Another thattama lukeko maya ka laagi.
The company hopes that the new campaign will help Nepalis celebrate the festivities with their loved ones.