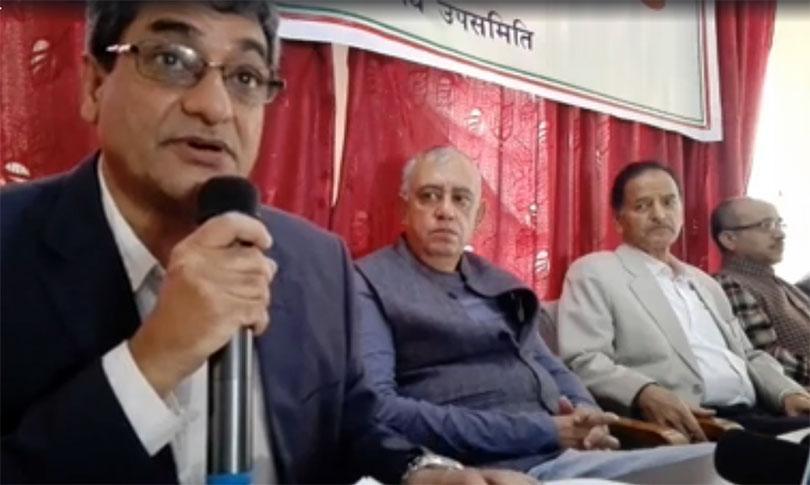 Kathmandu, May 1
Nepali Congress and CPN-Maoist Centre have said the impeachment motion their lawmakers filed against Chief Justice Sushila Karki would elevate the status of the judiciary and promote judicial independence.
Speaking at a press meet at the party's headquarters in Sanepa of Lalitpur today, the Nepali Congress Publicity Department Chief and Minister for Physical Infrastructure and Transport, Ramesh Lekhak, said the motion was not targeted against the judiciary but brought with the purpose of making the constitutional body independent, fair and dignified.
Lekhak accused CJ Karki of interfering with the executive's jurisdiction, thereby rasing questions on dignity of judiciary.
Meanwhile, a meeting of the CPN-Maoist Centre Headquarters also concluded that the impeachment motion was registered after Karki went against the rule of law and democracy.
The party concluded that the impeachment motion would not affect the scheduled local level elections.