New business models, push for rural electrification spring up in Nepal and Pakistan, but India still in dilemma 
When Anjal Niraula and his colleagues came up with the idea of 'Gham Power', they wanted to solve a pressing problem plaguing Nepal, especially Kathmandu. Nepal's state-owned power monopoly Nepal Electricity Authority enforced up to 18 hours of daily power-cuts (locally known as 'load-shedding') as it could not meet the growing demand for power. The power cuts crippled daily life in Nepal. While businesses resorted to running fuel-guzzling generators, the general public had no option but to adjust their lifestyle to the power-cut schedule. 
"The problem we faced was that we could not run our computers," says 30-year-old Niraula, who is now the CEO of Gham Power. "So we came up with the idea of selling solar power units to individuals and companies who wanted some form of power during the power-cuts."
For a few years, the model worked well with the company attracting a steady number of customers. But all that changed in 2016 when Kul Man Ghising, a technocrat, was appointed Nepal Electricity Authority's Managing Director. Ghising, now one of the most popular faces in Nepali media, came up with a plan to manage power in the country with an aim to end power-cuts. To the surprise of his critics, Ghising delivered on his promise by rolling out key policy changes: importing power from India, taking stringent measures against power pilferage and speeding up the construction of hydro-power projects.
After the power cuts became history, Gham Power was faced with the challenge of adapting to the changing nature of the power business in Nepal. "Critics wrote off companies like Gham Power because they thought our whole business proposition was over," says Niraula. "But we were just getting started," he adds.
It was not just Gham Power that was getting started. Hundreds of kilometres north, in neighbouring China, the solar panel industry was about to undergo a tidal shift with companies such as Yingli Jinko, Longi, Trina Solar and JA Solar at the forefront of international market expansion. This would not only change the business model of Nepali companies such as Gham Power, but also send shockwaves across South Asia.
Eight years after the pioneering entrepreneur Shi Zhengrong set up the first commercial Chinese production line in 2002, Chinese solar companies were having their dream run in the domestic market, thanks to government subsidies aimed at stimulating production and meeting the National Energy Administration's yearly targets for installing solar capacity. The subsidies coupled with guaranteed electricity prices meant that Chinese companies led the world in new solar installations in each of the past five years.
It had all begun In 2001 when Shi, a solar-cell research PhD living in Australia, returned to China with a $6 million in backing from Wuxi government, and some assistance from ex-colleagues at his Australian university. Sales boomed as the market for solar rapidly expanded following Germany's plan to install one million rooftop solar panels, which would eventually be sourced from China. Along with growing demand, global investors generously backed Chinese solar companies. Before the global financial crisis began in 2008, nine Chinese photovoltaic companies including Trina and Yingli were listed on US exchanges.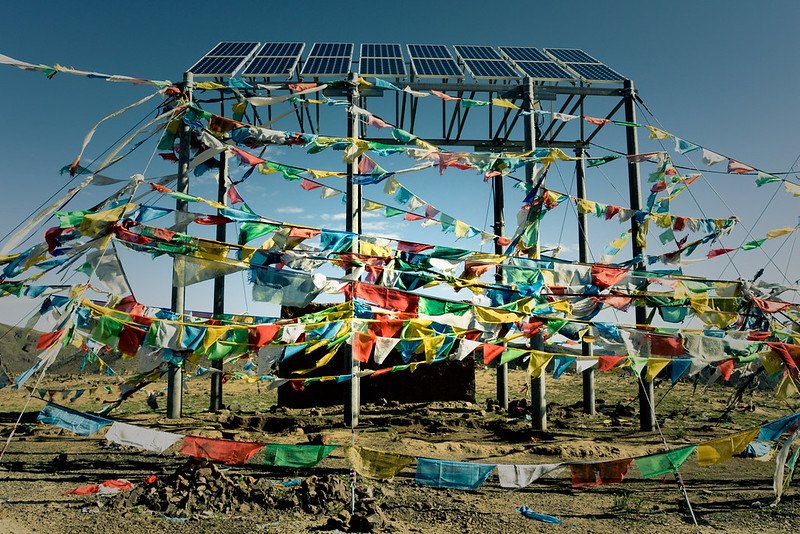 Chinese solar manufacturers often reinvest 6 per cent of their total annual revenues in research and development and invest aggressively in new capacity additions – making old capacity redundant within only several years. This becomes a strategic advantage – foreign competitors can't keep up with the cash reinvestment, and customers accept that the Chinese tier one supplier offer the best and latest technology available anywhere, says Tim Buckley, Director of Energy Finance Studies, Australia/South Asia for the Institute of Energy Economics and Financial Analysis.
"China has massive scale as a key advantage, producing 60-70GW of modules annually, mostly across their top 10 firms, all of whom are in the world's top 12 manufacturers," he adds.
"China also works on a much longer time horizon than other countries. The near term profit focus is almost non-existent, the key priorities are investment, employment, exports and technology leadership globally. That in part explains the Chinese propensity to overbuild new investment capacity ahead of demand. Absent strong organic demand growth globally, the result is oversupply and hence significant price declines (often 10- 20 per cent annually) which in turn stimulates demand, but also erodes profit margins and kills off international competition."
As the profit margin eroded, the subsidies' bill grew unsustainably, and soon authorities realised that the risk of overcapacity was growing. On May 31, 2018, the National Development and Reform Commission, the Ministry of Finance, and the National Energy Administration introduced the '531 Policy' (unveiled on the 31st day of the fifth month, hence '531') under which authorities announced phasing-out of subsidies.
The policy announcement led to a sudden contraction of demand for PVs in the local market. "It is because the solar industry [in China] is still policy-led," said Wang Bohua, president of the China Solar Association. According to the association, in the third quarter this year, the newly installed PV capacity was only 17.5GW, a decrease of 51.4 per cent compared to that of last year. Operators of solar power stations are under the greatest pressure. 
Since mid-2018, the stock prices and PV product prices of most solar companies in China have fallen sharply. At the same time, as the arrears in subsidies for renewable resource funds, the financial institutions are more cautious about the loans related to solar stations. Even the leading companies have also experienced difficulties in financing. In addition to this, a large number of solar power plants are being developed through financial leasing.  In addition to this, large solar power companies are selling off their assets in big numbers. According to "2019 China PV Power Station Assets Trading White Paper", after the "531 " in 2018, China's PV power station asset transaction scale reached 1,295MW and the transaction amount reached 8.927 billion yuan, which was nearly ten times that of a year ago. 
Although the domestic market is full of sorrows, the overseas market skyrocketed to a new record since then. Data from China Customs shows that in the third quarter this year, the total export of photovoltaics (silicon wafers, cells, modules) was the US $ 17.74 billion, an increase of 3.2 per cent year-on-year, and has exceeded the total export value of 2018. The Photovoltaic Association predicts that the PV export amount in 2019 will reach 65GW, even exceeding the level before 2017, (when the US imposed Section 201 tariffs on Chinese solar products). 
At Yingli's sales office in Hebei, staffers look at sales figures from different markets. While they are upbeat about the international market, particularly India, the news is not so good when it comes to the domestic market. "The demand in India is huge. Even with China 's production capacity, and the addition of our units in Vietnam and Thailand, there's just not enough panels to sell," said Zhao Bing, Director of Yingli Overseas Sales. "Due to the huge demand, the current foundries in the two regions cannot meet the needs of the entire India market," Zhao added. 
Yingli, once the largest solar PV manufacturer in the world, sees emerging markets in South Asia as a beacon of hope as it faces financial doldrums, which led to its delisting from the NYSE in June 2018, just a few days after the '531 policy' announcement. While venturing in South Asia, Yingli has opted a light-asset business model. Rather than investing in solar stations, it set up sales branches in India. In order to adapt to the local business environment, it even hired local employees to communicate directly with customers.
It's not just Yingli, solar companies such as Jinko, Longi, Trina Solar and JA Solar have all expand their overseas market shares to over 60 per cent, some are even more than 90%. Before the '531 policy' that figure was around 30%-40%. In the ten-year history of Chinese solar's overseas expansion, this is the third time that Chinese companies have made an aggressive push into the international market taking advantage of their industrial clusters and supply chains which helps them produce solar panels at a cost lower than anywhere else in the world.
During the first wave, which began in the first half of the 2000s, Chinese solar panel sales boomed in the United States, the European Union, Australia and Canada. But the wave ended in 2017 with the US and EU introducing tariffs on Chinese solar panels to protect their own solar manufacturers. But the second wave had already begun. Chinese manufacturers set their eye on Japan, India, and Turkey. Between 2015-16 alone, Indian market accounted for more than 30 per cent of the entire export market. The third wave of Chinese solar is going to Europe, Africa, Middle-east and South Asia.
For many solar companies, South Asia is a fertile land. Different from the previous waves, the background of this round of "going global" is that since 2017, but in South Asia, there seem to be tempting cakes. While governments around South Asia are making pledges to incorporate solar power into their power mix, private companies have come up with new business models to make use of solar power.
At his office in Kathmandu, Anjal Niraula, the CEO of Gham Power is also working on a much longer time horizon than his competitors. "There was a time when solar power cost around 50-60 cent per watt. But after the Chinese policy change, it dropped to 20-30 cents per watt. Before the price drop, solar was considered as an alternative source of power in Nepal because of its price." 
"But now we are past the price point where solar power can compete with other power sources. Thanks to the drop in prices, Gham Power can now offer power to its customers at a rate cheaper than that of the government grid," Niraula shares emphatically. "If we look at the cost involved, it has hit the right price point for us to develop ourselves as an energy service company."
Until now, Gham Power, which started off as a company to provide 'back-up' power, has developed three projects under a new model made possible by the drop in PV prices. " We talk to potential clients, look at their roof space, their electricity bill, load profile and calculate the potential power that can be generated using solar PVs. When the client signs up with us, they don't need to pay anything for the solar plant; they pay a certain fee per unit of electricity they receive from our solar plant and after 15 years they get to own the entire system."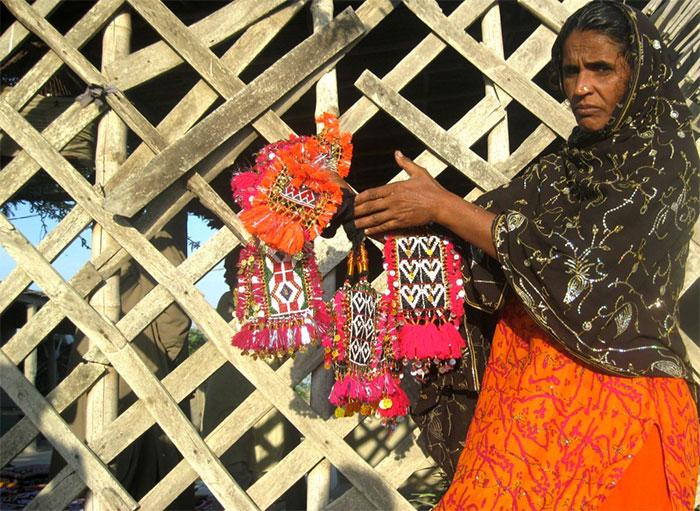 Around 1,900 km from Kathmandu, Sabhagi Dablo rushes to a visitor at the courtyard of her mud-brick home. There, she proudly points towards a large blue and white panel that sticks out rather awkwardly from its surrounding. "I sold my goat and bought a solar panel," the mother of six explains enthusiastically, "Now, I can light bulbs in my house at least. There are no electricity problems anymore."
Dablo lives in a small fishing hamlet in Thatta, around 110 kilometres from Karachi, Pakistan's port city. She, and the other women like her, had lived in darkness for too long. The electric infrastructure of the village was old and unrepaired. Most of the village only received power in the mornings and that too for a few hours. Nights were pitch black and cold.
Fed up, she sold one of her goats for Rs 16,000 and used the money to invest in a small solar power station. Its panels convert radiation from sunlight into electricity, powering her home. Now, Dablo, and other women from her village, gather in her courtyard every other night to embroidery bed linens, quilts and clothes, which can be sold in the local market. In fact in this tiny village in Sindh, women are leading the way towards rural electrification, through clean and renewable sources of energy. In recent years, the delta of the Indus River, once the fifth largest in the world, has suffered immensely due to the building of dams and barrages upstream. This has had a devastating effect on the lifeline of poor farming and fishing communities located along the river's stretch.
"Our agriculture lands have become infertile and there is no fish in the river," she explains, "due to which several fishermen have migrated to other areas. But people like us, who are too poor to move, have no choice but to live through hard times." Her village not only lacks electricity, but it also does not have basic infrastructures, such as roads, potable water and healthcare.
Life in these remote communities is difficult, which is why says Sultan Ahmed, a social worker in the Thatta district, the small solar panels are a "god-sent miracle". They are changing living conditions in impoverished villages that have limited access to the country's electric power system.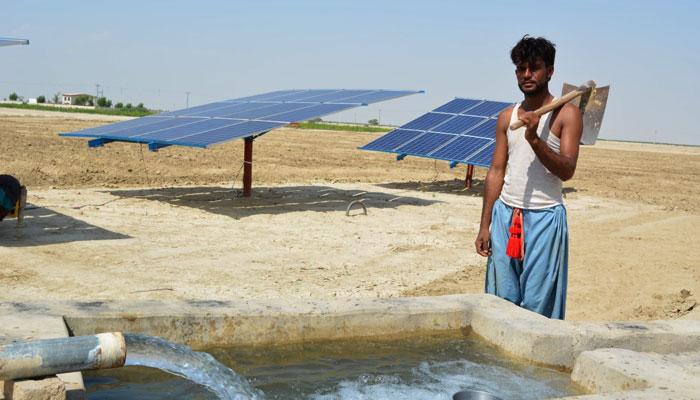 "Many villages in Sindh are now switching to solar power, as it is affordable," said Ahmed.  
Pakistan suffered a severe power crisis in the last decade, forcing it to explore other means of producing energy. Power outages of over 10 hours or 16 hours were reported daily across the country. As a result, the demand for solar panels grew exponentially.
Today, most city-dwellers still choose to rely on traditional energy, but rural villages, especially in Sindh, are taking a new approach to power thanks to the availability of cheap Chinese PVs. According to Karachi's Electronics Dealers Association, on average around 15 containers of solar panels, batteries and convectors arrive at the city's port every day from China. Out of the stock, 75 per cent is sold to rural areas.
While falling PV prices have been welcome for many in South Asia, it has put the government of India in a dilemma.  While the falling prices have sped-up energy transition in Pakistan and Nepal, in India, it might have done the opposite, experts warn.
As of March 31, 2014, India had a total installed solar capacity of 2631.93 MW. By the end of November 2019, the number grew to 32527.55 MW, a jump of more than 1,100%. In contrast to 'Make In India' schemes that the current government emphasised on, this growth was possible only because of cheap panels sold by China.  
In a written reply to the Rajya Sabha in August 2018, the minister of state for commerce and industry C R Chaudhary said that 89 per cent of all solar imports were from China as these panels were cheaper than those manufactured in India. His reply came a month after the Indian government announced a safeguard duty on the import of solar cells and modules for a two-year period starting 30th July 2018 to safeguard the interests of Indian manufacturers, mainly against cheap Chinese PVs.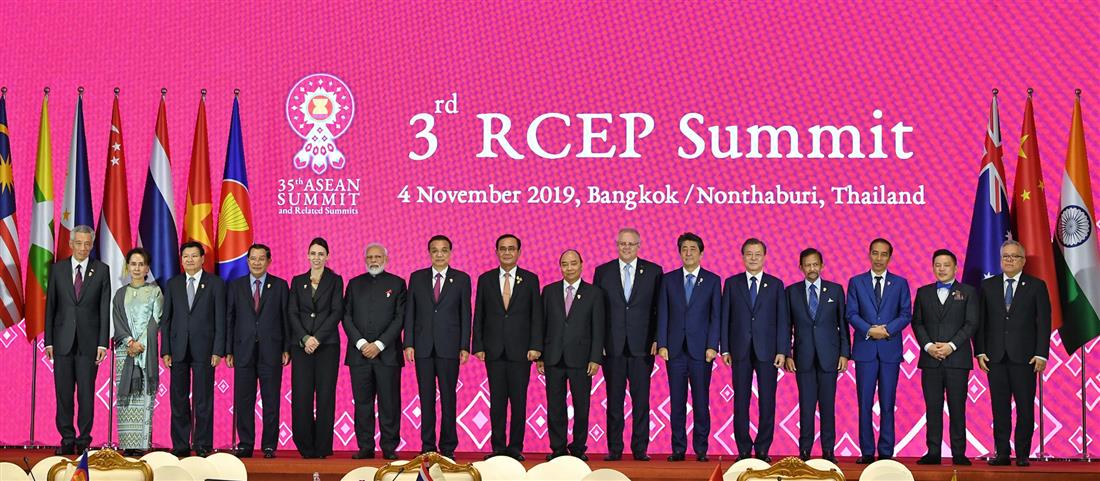 Similarly, cheap Chinese goods, including solar panels became a headache for the Modi government, which abruptly pulled out of the Regional Comprehensive Economic Partnership (RCEP), a free trade agreement between 10 countries in the Asia Pacific region, including China. The agreement would have allowed Chinese PVs unfettered access to Indian markets. 
An analysis by the Council on Energy, Environment and Water (CEEW), concludes that the government's decision to impose a safeguard duty on imports of solar cells and modules from China and Malaysia on July 30, 2018, has failed to achieve the objective of nudging the domestic firms to manufacture equipment for generating solar energy. According to industry experts, the safeguard duty on imports, which was set at 25 per cent for the first year and 20  per cent and 15 per cent for the subsequent six months, translated to a 10-15 per cent increase (Rs25-30p) in solar tariffs across the board. As a result, the price of solar in India is now climbed to Rs2.70-3.00/kWh, vs the record lows of 2.44/kWh.
"The bigger impact was the loss of momentum across India and the increased financial risks associated with political policy inconsistency," said Tim Buckley, Director of Energy Finance Studies, Australia/South Asia for the Institute of Energy Economics and Financial Analysis. Buckley says that the delay in the government's announcement of safeguard duty, which was under discussion for a long time, meant that 12-18 months of industry growth and momentum was lost
"Even to-date solar developers have not been reimbursed for the duty impact of projects tendered and won prior to the implementation of this charge. So the impact has been extremely costly for Indian electricity consumers, and project developers and there have probably been $10-15bn of new investment in India forfeited through this policy mis-step," explained Buckley. 
With China leading the way in innovation, technology and price of PVs, energy experts in the region are calling on decision-makers to allow China to do what it does best. Kulman Ghising, the MD of Nepal Electricity Authority says that it is now time for South Asia to cooperate on energy based on this principle.  He says, "The demand for power in India has crossed 150,000 MW. If it is to follow the trajectory of China, it will need 2.5 million MW in the near future." Ghising proposes that as China has specialised in solar power and the Tibetan region is one of the best places for solar plants, China should take the lead in solar power. "If we are to concentrate the region's solar power in Tibet, the price of power will drastically fall in South Asia," he said, adding that China and Nepal are now working on a cross-border transmission line that could make his vision possible.
Meanwhile, Buckley says that China is subsidising the export of ever-lower cost, world-leading technology solar modules to India, in effect subsidising Indian solar-generated electricity. " It may be defeatist to say India can't really compete in this particular product segment of solar module manufacturing, particularly while the technology innovation is still happening at such a fast rate of knots – China has too much a head start – so grab the huge opportunity to transform, decarbonise and drive deflationary energy generation in India and look to manufacturing and investment gains elsewhere that open up as a result."
Gham Power CEO Niraula is optimistic that solar power is the key to energy transition in South Asia. "It's going to be decentralised, it's going to renewable and it will be digital. Storage and infrastructure will remain the key."
"I see solar massive potential. Within a few years, solar PVs will be a common sight on all houses in Kathmandu. What we need to do is get all the stakeholders together and focus on building the right policies for the future."
This story was produced under a grant from Clean Energy Wire (CLEW). Amar Guriro in Karachi (Pakistan), Yixuan Cai in Guangzhou (China) and Karthikeyan Hemlatha in Chennai (India) contributed to the story.