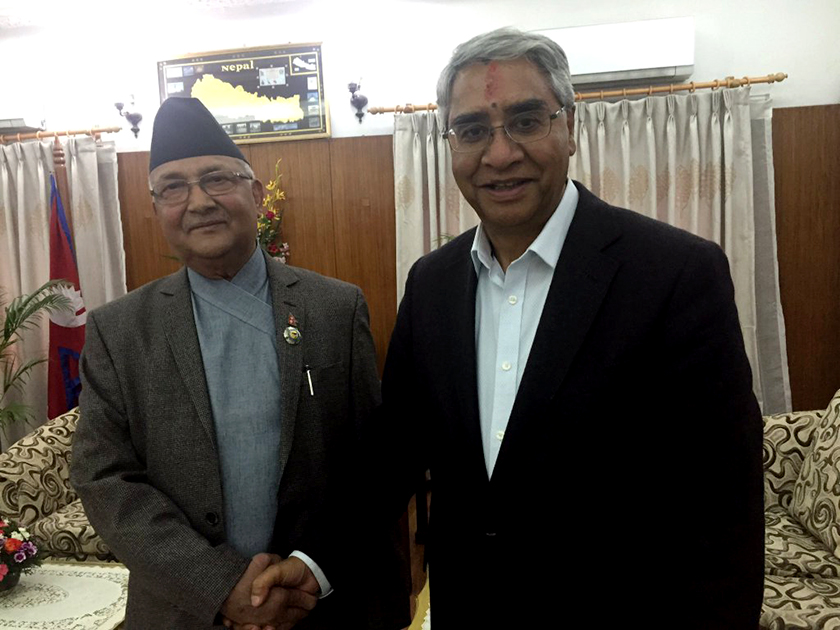 Commentary
After returning from China on Sunday, Prime Minister KP Oli and his ministers are preparing a long list of things the government has achieved during the six months it has been in power. According to the Prime Minister's aides, Oli is preparing to make the list public on April 8.
But as the Prime Minister prepares to commemorate his half-year stay in power, he is faced with three challenges, and at stake is the government itself.
1.

The Party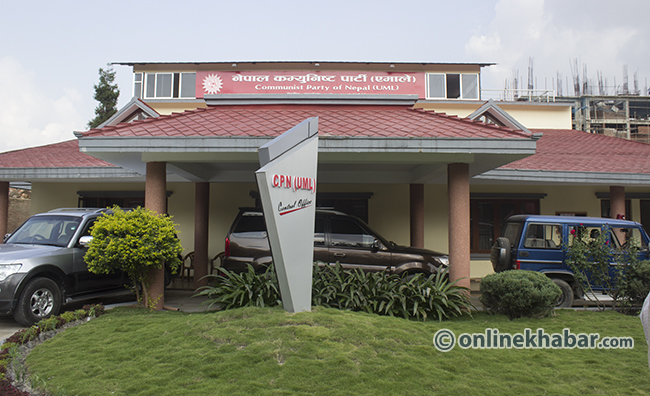 As we head into the Nepali New Year, Prime Minister Oli will be preparing to face his party CPN-UML. The party will soon hold a meeting of its Politburo and the central committee. During the meeting, the party is going to discuss how its different departments are to be run. But the opposition within the party, which has united under Madhav Nepal, will give Oli  a run for his money. "The Prime Minister has returned from China, and he'll roar like a lion for sometime. But we are not going to take it lightly," a UML leader told Onlinekhabar.
2.

'The' Deuba
Nepali Congress, the largest party in Parliament at the moment, has just finished its general convention. Its rank and file are energised, and a new leadership has brought a new lease of life within the party. The party is now preparing to elects its leader in Parliament. The election for the post has a direct bearing on the future of the current government. Deuba is certain to become the PP leader, and become the party's candidate for Prime Minister.
But Deuba will have to get Prachanda on board to have any chance of getting rid of this government. The Maoist party is still undecided, and has hinted that it will go for a government change only if its allowed to lead the new government.
3.

Madhesh Movement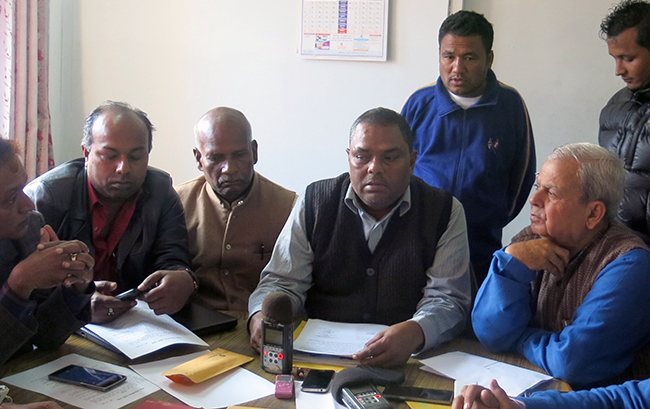 The Oli government will have to face a movement in the Madhesh again. The Madheshi Morcha has given Oli until mid April to address their demands. With the beginning of the new year, Madhesh is likely to get agitated again. It should be noted that during the most recent movement in Madhesh, neighbouring India imposed a blockade on Nepal over the issue. So it is likely that the southern neighbour will amp up pressure again on the government to get the remaining demands of the Madheshis addressed. According to UML sources, Oli does not have a plan to deal with the the Madheshi Morcha's demand to review provincial boundaries.