The year 2020 has sprung us into an accelerated, global pandemic of the coronavirus infection along with numerous threats and challenges in our daily lives. Due to this, more than six million people have been infected and more than 370,000 people have died. It does not seem like it is going to stop as cases are significantly rising, day by day, at a higher speed. But, what matters more than that is how humans respond to it. How often do we really think about changing our behaviours?
Many of us might say we are already changing our behaviours. Since our childhood, we are changing thoughts, our behaviours, ways of living, working behaviours, and civilisations, etc. But, we have very rarely actualised them as a part of life.
Indeed, history shows that human behavioural factors have played a large part in slowing and stopping of a virus spread. Likewise, the World Health Organisation (WHO) also recognises the value of human behaviours in managing pandemics. Its Outbreak Communications Planning Guide suggests that behavioural changes can reduce the spread by as much as 80%. Dispositions of not only individuals but also societies can have an impact when it comes to the stigmatisation and intolerance, which turn into stress and panic.
The pandemic seems more like a never-ending. Many scholars state that it is due to the increasing human movement without maintaining social distancing and disobeying the guidelines declared by the governments.
It has been noticed that a few governments in their respective countries have performed better in containing the virus and made a difference during this pandemic. The examples include South Korea, New Zealand, Japan, Taiwan, Singapore, and even China. They seemed more confident with their individuals and public institutions redefining their living standards and way of work since the lockdown had started that helped them reopen more successfully.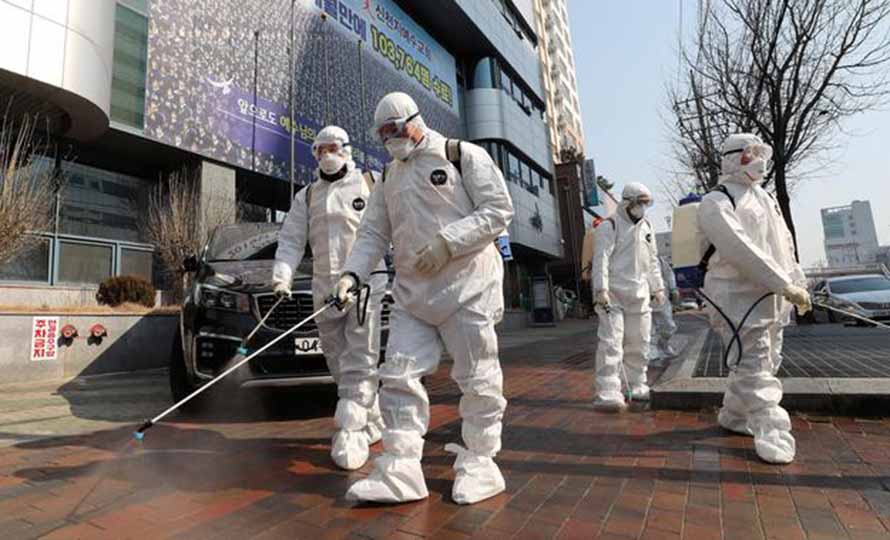 In a recent interview, Singapore's Prime Minister Lee Hsien Loong talked about the government's impressive efforts to flatten the curve, clearly illustrating how public behaviours changed the whole pandemic enabling them to overcome the crisis. He repeatedly emphasised on the importance of shoring up a trust during the crisis by adopting the same strategies from the government and public alike to live longer.
In contrast, many other countries like Brazil, Russia, Turkey, India, Peru, Mexico, and the US have reported high rates of transmission as they did not maintain proper social distancing.
On May 30, WHO Director-General Tedros Adhanom Ghebreyesus said that the world still had 'a long way to go in this pandemic'. His warning came as several countries, including the US, have begun to loosen lockdown restrictions and are continuing poor human behaviours (i.e. no maintaining social distance, no proper mask, no washing hands, no sanitiser, and avoiding government guidelines). The WHO states that one person can transfer the virus up to three persons. Therefore, despite government strategies and duties, human behaviours also have been recognised as an indispensable element in this pandemic.
The social capital theory (SCT) brings the concept of social behaviours on how to survive during an emergency by maintaining social distance. There are many examples of social capital since it relates to human sociability to survive by changing human behaviours and working nature. Furthermore, the SCT has focused on three dimensions: bonding, bridging, and linking. Recently, experts at the University of Harvard also published a study showing the facts about the three dimensions which carry out the social identities, confidence to survive during such pandemic by changing behaviours and helping strongly to communicate with stakeholders.
Such important points were noticed in previous crises as well like during the 2015 Gorkha Earthquake, influenza, A/H1N1, Ebola, etc. These can be established through community-based social norms that relate to health habits (such as, hand-washing, physical distancing, and self-isolation), diffusion of health information, and cohesive social networks offering effective support. Thus, by applying the three dimensions of capital theory, it is more effective to overcome the Covid-19 crisis.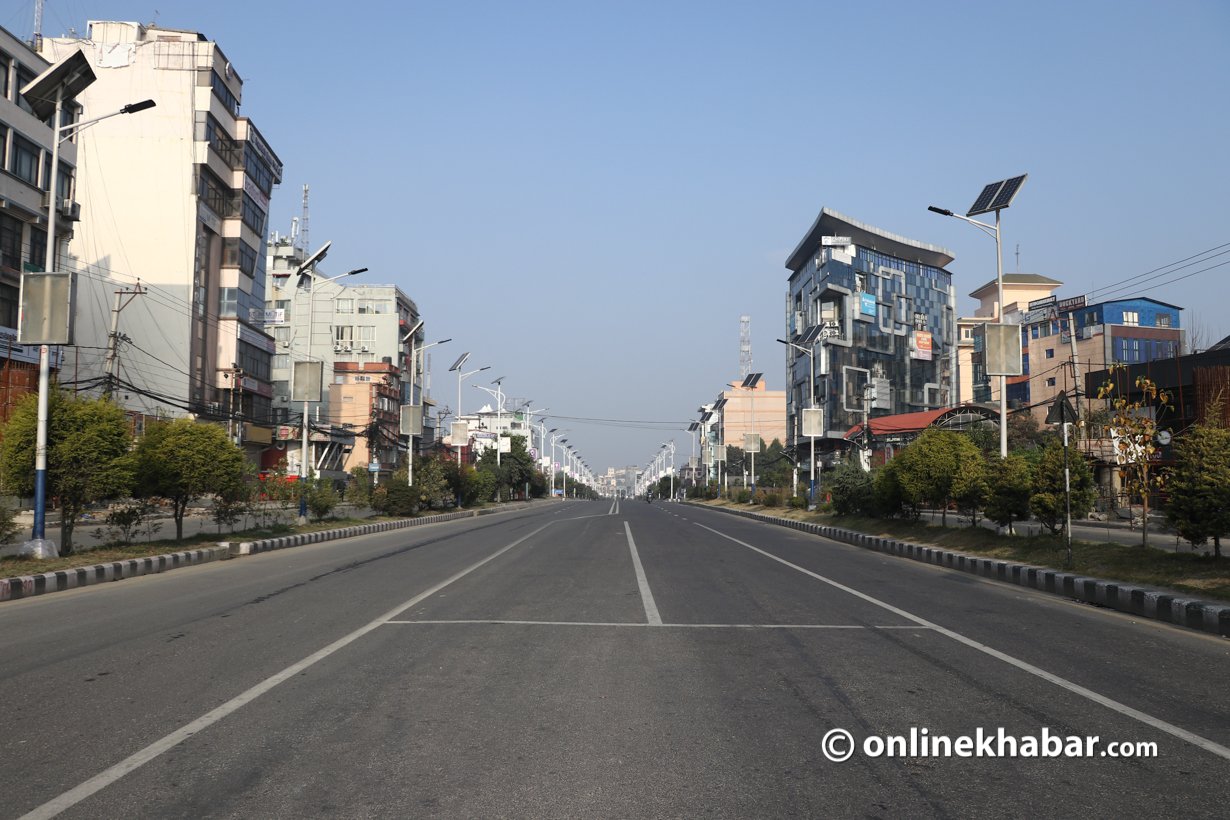 In the context of Nepal, the countrywide lockdown was successful to mitigate community transmission of the coronavirus, initially. However, with time, it seems it will be quite hard to control community transmission. But at the same time, many scholars state the lockdown is not a permanent solution whereas our government is continuing to extend the lockdown rather than adopting a scientific approach to reopen the country. Nevertheless, spreading the virus will depend on how Nepalis collectively respond to the plea of physical distancing and self-isolations.
Furthermore, we must collectively grasp our traditional, rich, cultural concept of 'Namaste' which has been remarkably highlighted and become a global brand for greeting without contact, post the coronavirus spread. Also, adopting our culture of yoga, meditation, and Ayurveda can promote our immunity. Besides that, some people have developed the self-help culture which seems to have a positive impact to survive during this pandemic.
The fear of the coronavirus has led people to think alternatively by changing their living standards. Here are some points that will help us to live with this pandemic situation better:
Self-education: In many countries, educational institutions are temporarily shut, and Nepal is not an exception. Online education is flourishing now more than ever. Therefore, we must accept the concept of distance learning, and home-schooling seems to be relevant. Also, this is the right time to implement the "learning by doing" concept. Similarly, parents now have the time and must involve in their children's education to motivate them and develop self-study habits and home tutoring. Likewise, the teachers and faculties must think out-of-the-box for the teaching process.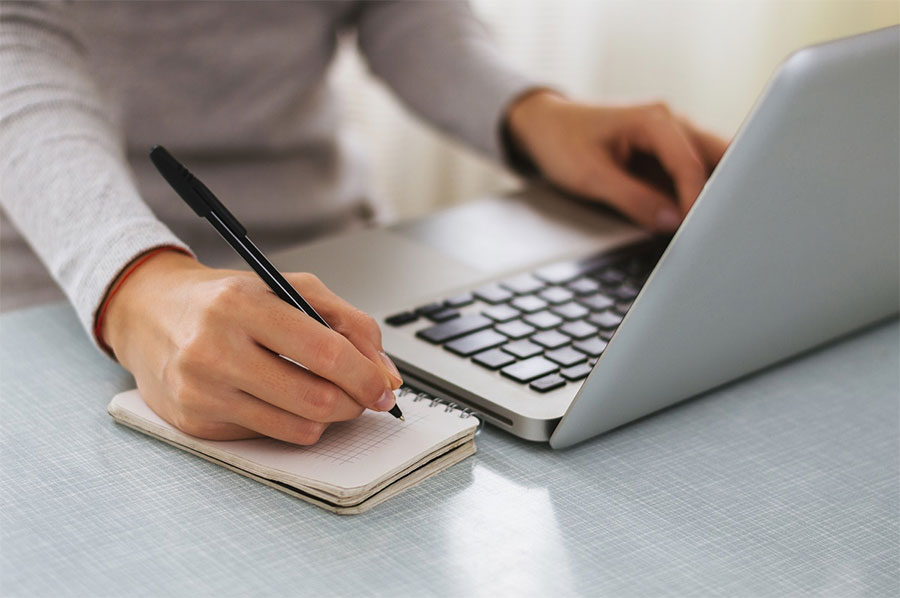 Virtual business: Many of us are doing our work from home and attending business and official meetings virtually. The enforced shifts during the worst of the pandemic to virtual working, consuming of information, and socialising will fuel a massive and further shift to virtual activity for anything. Despite many challenges, the virtual business is becoming a good way to connect people and it is far better than face-to-face interactions. It is reducing many demands from hall bookings to tea and snack, it is saving time, travel cost, and more importantly is climate-friendly and carbon neutral.
Digitisation: As this is a modernised amenity, we must reflect creatively from now onwards because this is the opportunity to live in the digital atmosphere. We must establish the digital market while purchasing food, and grocery. Many countries had already been functioning and thriving in the digital market. Using cash increases the chances of transferring the virus from one person to another. Thus, the banks must adjust their services towards the digital transactions and people must choose to use it regularly. Likewise, the businesses must also switch to a digital setup and begin an effective delivery system.
Once we understand all facts and figures, we, as citizens of the country, should internalise we have equal roles and responsibilities to control the spread of the virus. Therefore, it is possible to mitigate the Covid-19 effects by changing our behaviours.
Similarly, we must think about nature as well. Nature can heal human destruction again and again. Though this is not a world war, we still need to change our behaviours to live longer and maintain a balance between nature and human life by adopting the concept 'living with nature and situation as a way of life.'
Sharma graduated in Crisis, Emergency, and Disaster Management from Tribhuvan University.