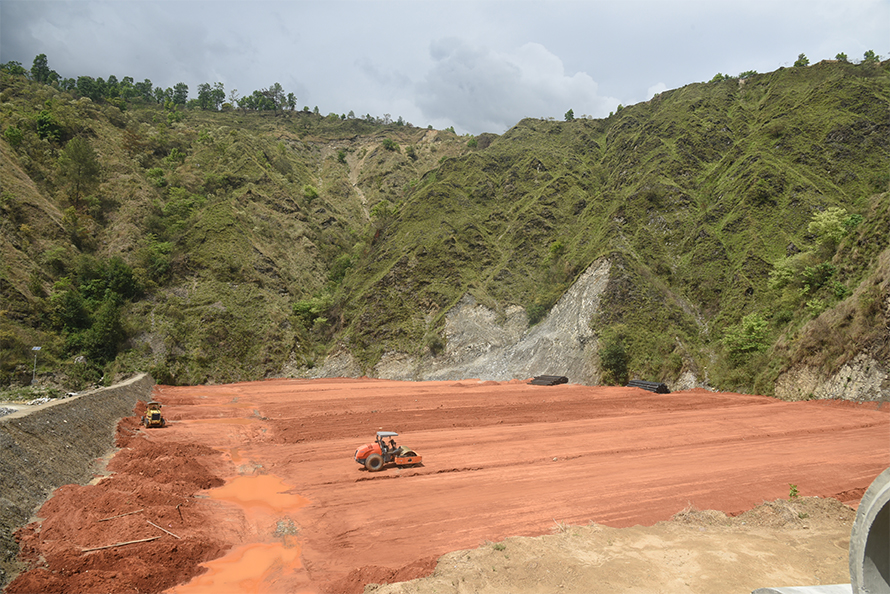 Kathmandu, May 7
The construction of a new landfill site in Bancharedanda, near the Dhading-Nuwakot border, a few kilometres away from Kathmandu, is unlikely to be completed by the set deadline.
The Ministry of Urban Development and the Kathmandu Metropolitan City government are constructing the site to dispose of the solid waste of Kathmandu. They have set a deadline of mid-July to complete the project.
Whereas the pace of construction was already slow, the ongoing lockdown imposed to control the coronavirus outbreak has obstructed the supply system, further slowing down the field works, according to officials.
The ministry's secretary Madhu Sudan Adhikari, however, claims that the construction works are underway to complete it by the deadline, adding the contractors have been instructed accordingly.
KMC Chief Administrative Office Ek Narayan Aryal also says the project is his priority.
After the existing landfill facility in Okharpauwa of the Nuwakot district exceeded its capacity, the government had begun the new project.