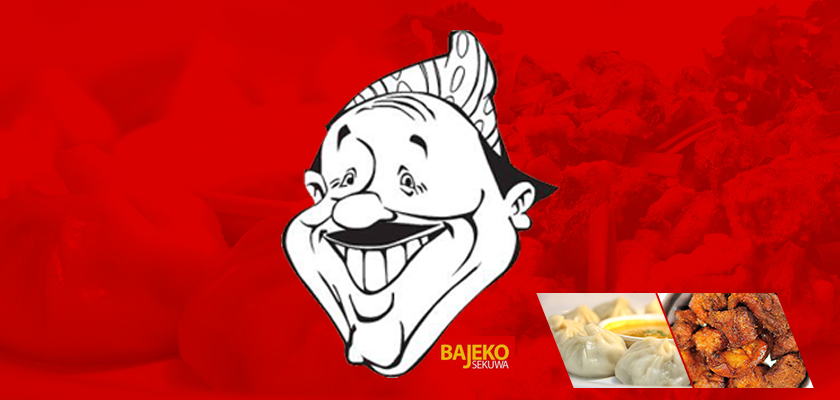 You might have seen this logo around town, and wondered what it was all about. Much has been written about how Bajeko Sekuwa had humble beginnings, and how it has evolved over the past decades. But this time we caught up with the CEO of Bajeko Ventures Pvt Ltd Sushil Khadka to ask him eight specific questions about Bajeko Sekuwa's business plans.
1.
Two years ago, you became the CEO of Bajeko Sekuwa, which was running as a family business for over four decades. How has the experience been like?
First of all, let me get one thing cleared. I am the CEO of the parent company that owns the Bajeko Sekuwa brand, and one of its stakeholders; I am not an employee. Two years ago, when I was in Nepal ( I had come here on holiday from the US where I was studying), I met Chetan Bhndariji, the owner of Bajeko Sekuwa, at one of his outlets. During the course of a casual conversation, we talked about expanding the business as a franchise, and that got the ball rolling.
Soon, I was back in Nepal, and we started working together. There was no grand plan to execute, but I knew I had to take the business to the next level.
2.
What do you mean by 'next level'?
The branding, and the franchise-based model that you see today were done after I joined Bajeko Sekuwa. I played a major role in refining this idea. We are also working on the standard operating procedures so that our products and services are uniform throughout our franchises. We also want to take our brand outside Nepal. That is what I was referring to as the next level. We also want to be present in major cities across Nepal.
3.
How would you describe your business model? How's the rate of return, and operating margin?

We have a parent company that owns the brand, and we sell franchise rights to companies who want to use our brand. They share revenue with us. But we have set high standards for our franchise, and we also have strict monitoring mechanisms to make sure that the products and services are uniform at all of our franchises.
Well, I can't give you the exact figures, but the rate of return is high, and the operating margin is also encouraging. I think it was for this that we were able to absorb the shocks delivered by the quake and the blockade, and not hike our prices.
4.
You said you have plans to go international. Could you elaborate on that? 
Yes, we are currently looking at India, Middle-east, Qatar, Dubai, Australia, the US and Europe. If the earthquake had not happened, we would have already had one franchise in operation outside Nepal by now. We are not just after international markets where there is a sizable Nepali population, we are confident that our secret recipe will work across the world.
5.
What is Bajeko Sekuwa's unique selling proposition (USP)?

Our USP is the secret ingredient we use in our mutton barbecue. It is also our signature dish, along with momo. We are also working on rolling out a typical Thakali Thali soon.
6.
How do you plan to localise your SOP outside Nepal?
When we launch a franchise outside Nepal, the branding will remain the same. We are not going to call it 'Grandpa's Barbecue!' (laughs). Our main signature dish will remain the authentic Nepali mutton barbecue. We might have to make some changes to our SOP to accommodate local tastes and local laws, but the essence will remain the same.
"If it wasn't for the quake, we would have gone international by now."
7.
Much of Bajeko Sekuwa's success has been attributed to the story behind it. How will you sell the company's story to audiences who do not understand the nuances of Nepali culture?
Well, the story is not the major contributing factor to our success. It is our consistent quality and taste that has contributed more to it than the story. Our story abroad will be that Bajeko Sekuwa is a Nepali brand that sells authentic Nepali mutton barbecue.
8.
These days, whenever we eat red meat, we think about the consequences it might have on our health. Also, many people believe that barbecue is not good for health, because of the carbon that  gets into it. What is your take on it?
Well, the debate is there. But nothing is conclusive, that is why it is still a matter of debate. Everything is bad when taken in excess, and good when taken in moderation. Food and exercise should go together. Talking about carbon, I say that a well-done barbecue does not have much carbon. But if it is not prepared well, then it not good for health. At Bajeko Sekuwa, we take these things into serious consideration.