On October 30, during the event dubbed Scary Fast, Apple primarily showcased their Mac products, including the introduction of the new M3 chipset series. During the event, Apple introduced a range of products, including the updated 24-inch iMac featuring the M3 chipset, as well as the M3 chipset series comprising the M3, M3 Pro, and M3 Max. Additionally, they unveiled the 14-inch MacBook Pro and the 16-inch MacBook Pro, both equipped with the M3 chipset.
The new iMac is equipped with a faster and upgraded M3 chipset. It is worth noting that Apple skipped releasing an iMac with the M2 chipset last year, opting for a direct transition from the M1 to the M3.
Let us see what the all-in-one PC offers.
Specifications of Apple iMac M3
Dimensions (H x W x D)
18.1 x 21.5 x 5.8 (inch)
Weight
4.43 kg/ 4.48 kg
Display size
24-inch
Display type
4.5k Retina display
Resolution
4,480 x 2,520
Chipset
Apple M3 chip
CPU
8-core CPU with 4 performance cores and 4 efficiency cores
GPU
8-core GPU
10-core GPU
OS
macOS
RAM
8GB | 16GB | 24GB
Storage
256GB | 512GB | 1TB
Camera
1080p FaceTime HD camera
Wi-Fi
Wi-Fi 6E (802.11ax)
Bluetooth
Bluetooth 5.3
Audio
High-fidelity six-speaker system with force-cancelling woofers
Wide stereo sound
Studio-quality three-mic array with high signal-to-noise ratio and directional beamforming
Support for Spatial Audio when playing music or video with Dolby Atmos
Colours
Blue | Green | Pink | Silver | Yellow | Orange | Purple
Price (expected)
8-Core GPU/256GB storage: Rs 235,000
10-Core GPU/256GB storage: Rs 250,000
10-Core GPU/512GB storage: Rs 300,000
Design and Build
The design of the Apple iMac M3 has not changed at all. The design is the same as the 2021 M1 24-inch iMac. There are 7 colour options in total which include Blue, Green, Pink, Silver, Yellow, Orange and Purple.
The base version however gets four colour options including Blue, Green, Pink and Silver. The display has a huge chin below in a faded colour of the main body colour much like sanded down a bit. The bezels around the display are in white with the top with a centred camera. Overall the design is the same as the M1 24-inch iMac.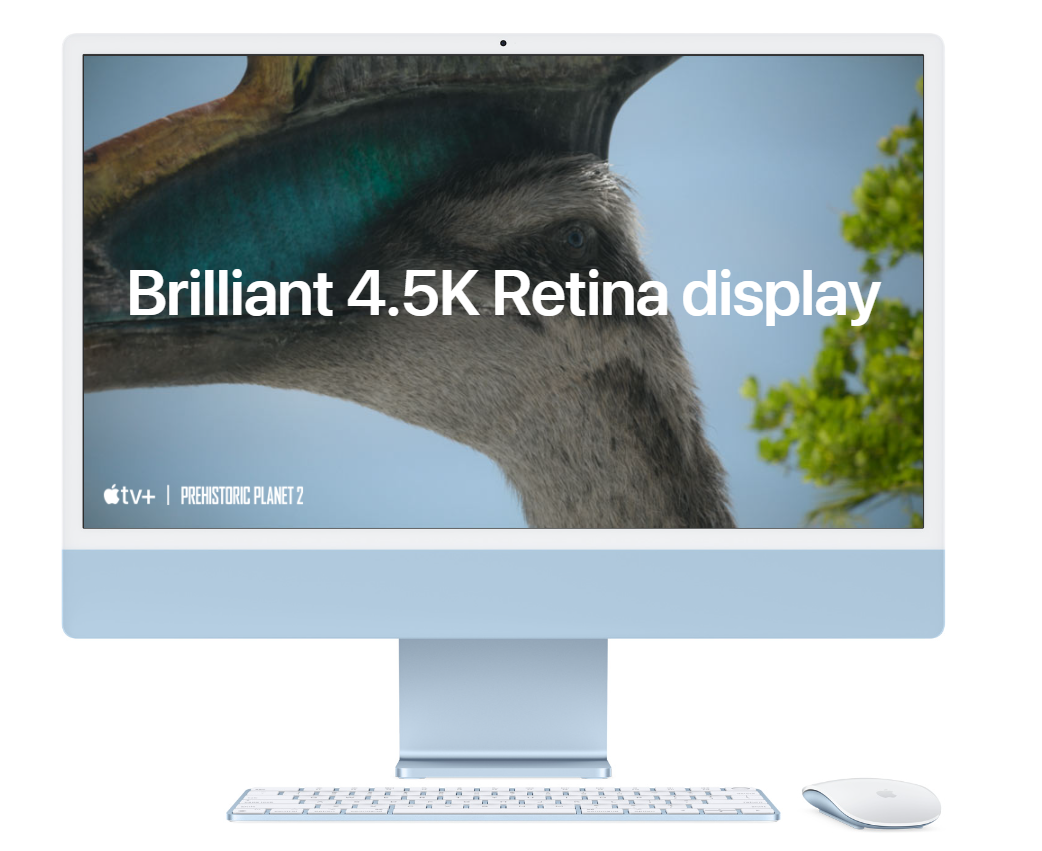 It features a fantastic 24-inch display with a high resolution of 4,480 by 2,520 at 218 pixels. It can show a billion different colors, making everything look vibrant and lifelike making it excellent for tasks like graphic design and video editing. It has 500 nits of brightness. The display can also connect to an additional 6K monitor, so you can have a lot of screen space for your work.
Performance and Storage
The Apple iMac M3 comes equipped with the new Apple M3 chip. It features an 8-core CPU, with 4 high-performance cores and 4 efficiency cores, ensuring smooth and efficient multitasking. The GPU options include 8-core GPU or 10-core GPU which enhances graphics performance.
It has a 16-core Neural Engine and a memory bandwidth of 100GB/s. The new M3 chip is up to 2x faster than iMac with M1, up to 2.5x faster than the most popular Intel‑based 27‑inch iMac models and up to 4x faster than the most powerful Intel‑based 21.5‑inch iMac model.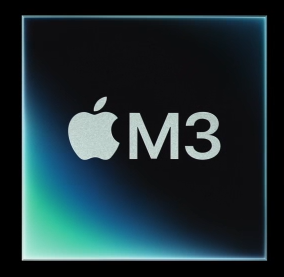 In terms of storage, it starts with a 256 GB SSD and 8 GB RAM and can be configured for higher capacities. Plus, you can expand the memory to 16 GB or even 24 GB.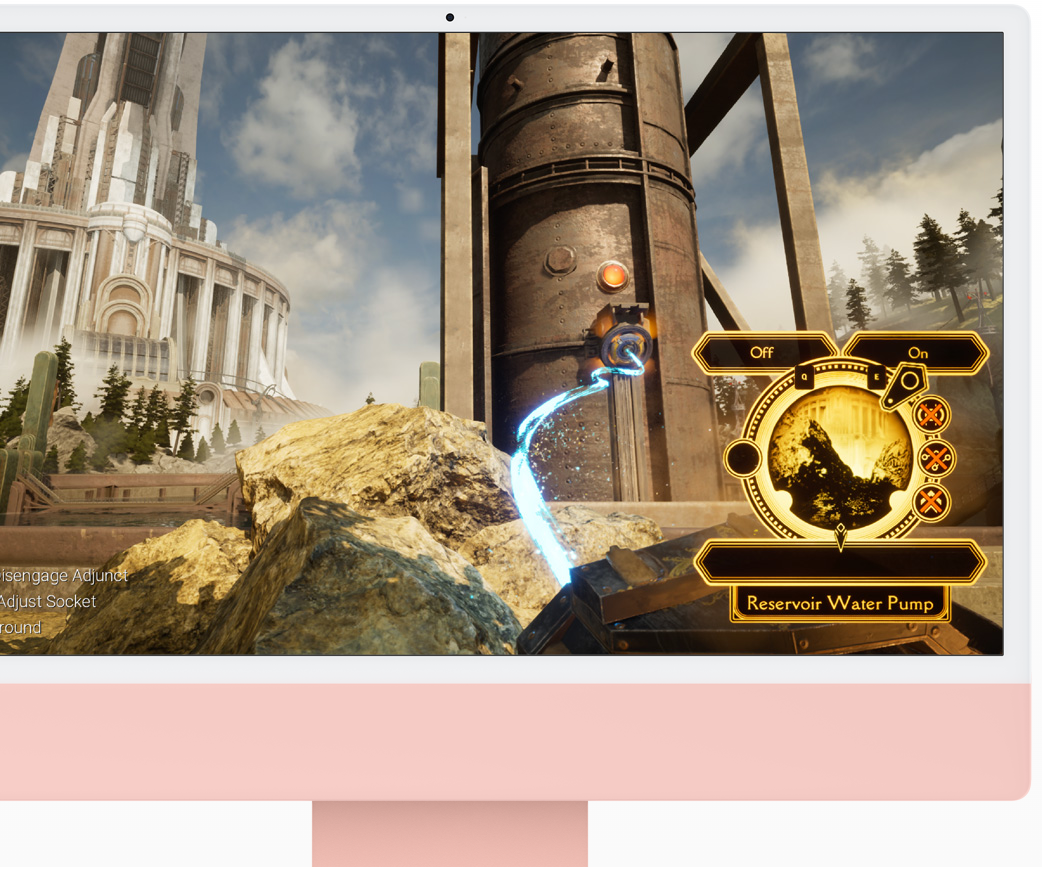 Camera, Audio and Connectivity
The Apple iMac M3 features a 1,080p FaceTime HD camera for clear video calls. It's equipped with Wi-Fi 6E (802.11ax) for fast wireless connectivity and Bluetooth 5.3 for connecting to various devices. The audio experience is top-notch with a high-fidelity six-speaker system and force-cancelling woofers, delivering rich sound quality. The wide stereo sound creates an immersive audio experience.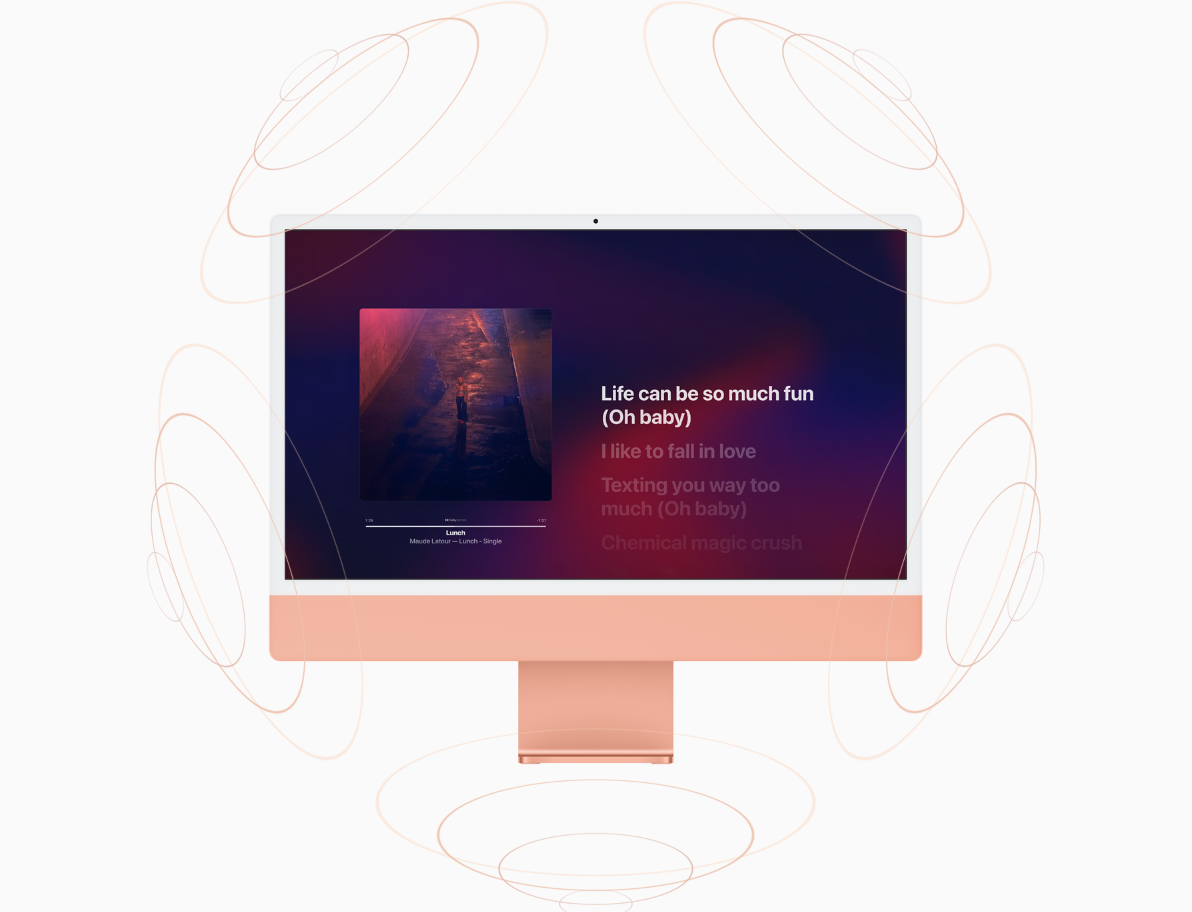 Moreover, the iMac M3 boasts a studio-quality three-microphone array with a high signal-to-noise ratio and directional beamforming. It also supports Spatial Audio with Dolby Atmos, providing an enhanced audio and sound experience.
In the box
When you unbox the Apple iMac M3, you will find the iMac, a Magic Keyboard, and a Magic Mouse. To keep the iMac powered, there is a 143W power adapter and a 2-meter power cord. You'll also receive a USB-C to Lightning Cable for charging and connecting various devices.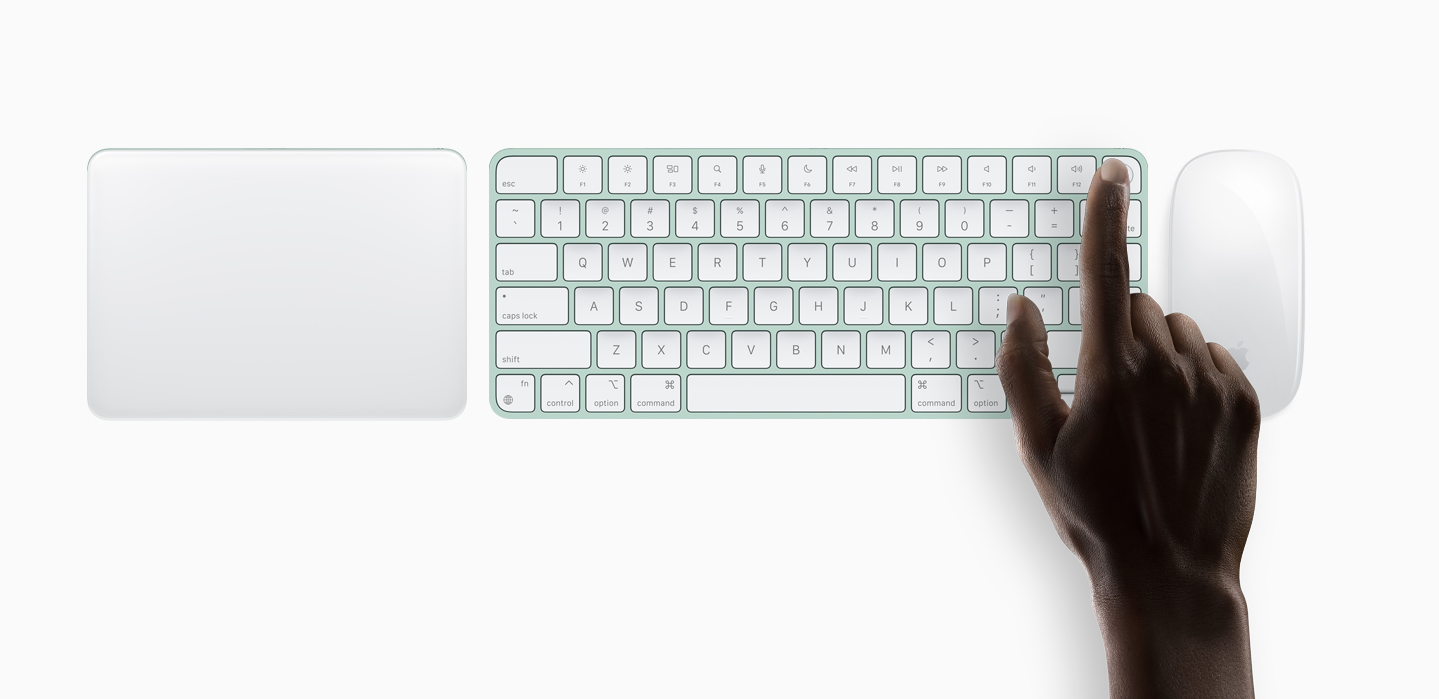 The colour options include; Blue, Green, Pink, Silver, Yellow, Orange and Purple.
As for pricing, the Apple iMac M3 24-inch can be expected around Rs 235,000 for 8-Core GPU/256GB storage option, Rs 250,000 for the 10-Core GPU/256GB storage option and Rs 300,000 for the 10-Core GPU/512GB storage option in Nepal.