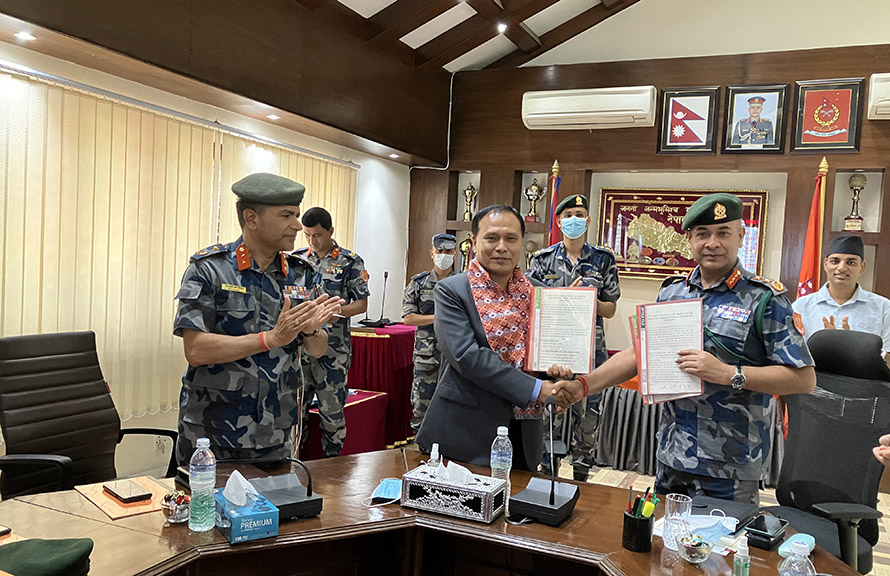 Kathmandu, August 26
Armed Police Force has decided to stop the use of cooking gas (LPG) at its barracks. Instead of LPG, the APF says it will use electric stoves.
The decision follows the government's decision to make its central administrative complex, Singhadarbar, free of cooking gas.
The force and Nepal Electricity Authority, on Friday, signed an agreement through which the authority will install high-capacity transformers and add electricity poles at the barracks.
"We use a lot of gas cylinders at our barracks and we want to change this and promote the use of electric stoves," says IGP Raju Aryal, adding the APF wants to help minimise the use of fossil fuels and use electricity produced in the country.
NEA Managing Director Kul Man Ghising praised the APF for the decision and said the APF would now save around Rs 400 million that it spent on cooking gas.
Along with the use of induction stoves, the two organisations have also signed an agreement to install charging stations at two petrol pumps operated by the APF. The MOU also states that the NEA has set aside 15 more APF buildings where it will install new charging stations.